KMCC responds heroically to Covid-19 crisis; here is how it all went
Updated: Dec 12, 2020 - 04:09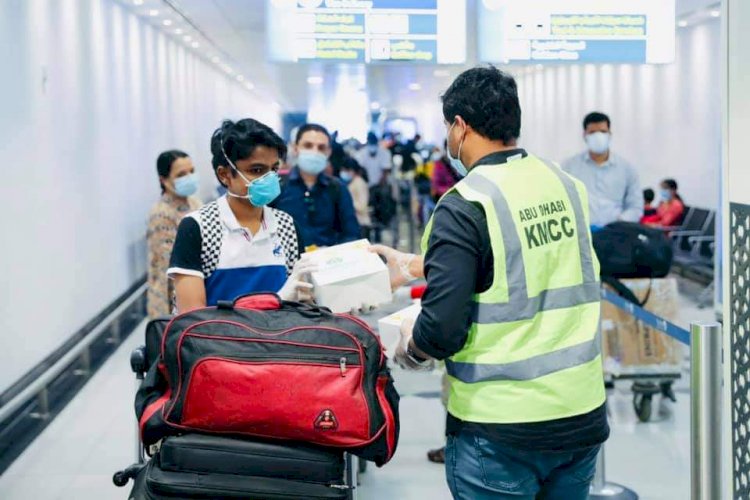 One of the KMCC volunteers serving a passengers at Abu Dhabi International Airport/ KMCC Abu Dhabi Facebook Page
With vaccination trials are on track and making significant progress, Covid-19 may soon be a thing of the past. But, the Kerala Muslim Cultural Centre (KMCC) will be rememebered by the Indian diaspora for ever for the incredible saga, it created during the pandemic. A slew of measures, ranging from medical assistance to arranging repatriation flights, is what endeared the NRI outfit of Indian Union Muslim League (IUML) to the expatriate community in GCC and some East Asian and European countries.
As per the initial report, released by KMCC, the organisation spent more than Rs.100 crore while extending a helping hand to the community during the pandemic. A total of 12,45,106 food kits were distributed spending Rs.23.09 crore while the number of distributed grocery kits stood at 186089 at an expense of Rs. 28.53 crore. These are in addition to the financial expense of Rs.4.45 crore that was delivered to 30537 beneficiaries.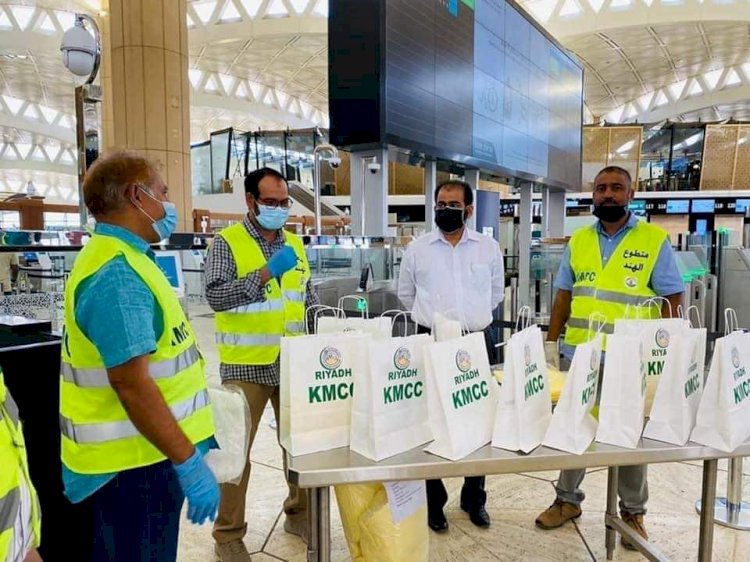 "We wanted to make sure that none is left without food and care during the crisis. And our volunteers discharged their duties exceptionally well while serving the community," KMCC UAE national committee president Puthur Rahman told The Site.
In UAE, all started with intensified awareness programmes by KMCC. "The pandemic reared its ugly head leaving all scared and panic prevailed everywhere. We simply set up a team of doctors and health workers and this team started to raise awareness. Intervention of our volunteers further eased the situation as they took isolated patients to hospitals and quarantine facilities," Rahman said.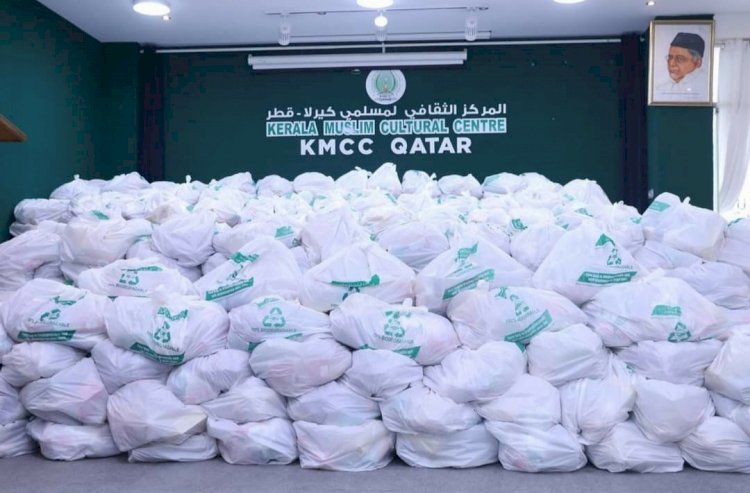 KMCC had a total of 9355 full time dedicated volunteers in GCC and other countries while helping the government bodies. These volunteers worked with health institutions, quarantine facilities, help desks, airports and official charity entities.
"Some of our volunteers drove their cars day and night covering hundreds of kilometres a day in order to ensure the persons in remote areas get proper care and food," said KMCC Saudi national committee Social Security Scheme chairman Syed Abdul Asraf.
While it comes to the medical sector and arranging quarantine facilities, the organisation spent Rs.9.51 crore. As per figures, 63730 persons were given quarantine facilities by KMCC. With a capacity of 10,000 patients, one of the biggest isolation centres in GCC was set up by the KMCC Dubai committee at Warsan area where 32 flat complexes of 20 buildings were handed over to the organisation by the UAE government.
"The governments managed to take well care of the patients. And our volunteers were sent to quarantine facilities and health institutions while infected patients needed additional help," said KMCC Qatar Kerala state committee secretary Rayees Ali.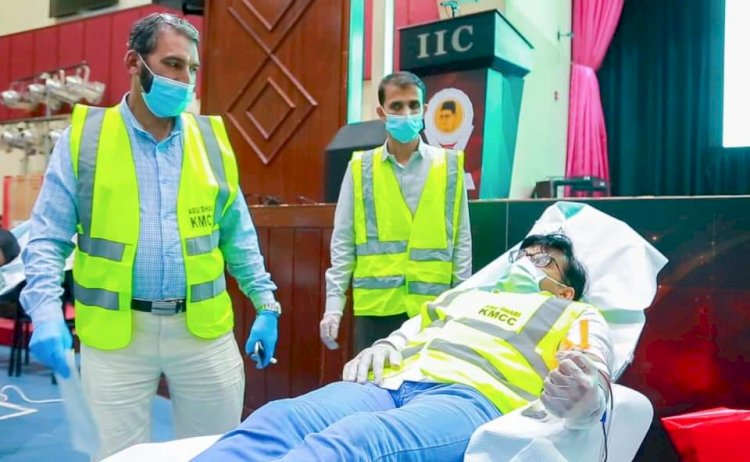 The dead bodies of expatriates were also taken care by the KMCC volunteers, who completed the final rites and buried them as per Covid-19 protocols. "No dead body was left without care. We had our well trained volunteers on the ground," Asraf said. Rs. 31.21 lakh was spent while taking care of 446 dead bodies.
The pleas of stranded Indians remained unheard for a while following flight services were suspended across the world. KMCC's timely intervention helped expatriates fly home from GCC. "We continued to contact and press the authorities to allow repatriation flights. And every possible help was given to the stranded persons to reach home safely," Rahman said.
KMCC joined hands with embassies and helped expatriates meet various requirements while the Vande Bharat Mission was announced. Figures show that a total of Rs. 2.37 crore was spent and assistance was given to 11559 expatriates. This is in addition to more than 200 chartered flights that took expatriates from GCC to various destinations.
"We arranged 175 flights. Two flights carried service freely after KMCC paid them. We told our sub committees to allocate 10% free seats for the persons who were unable to afford tickets," Rahman said.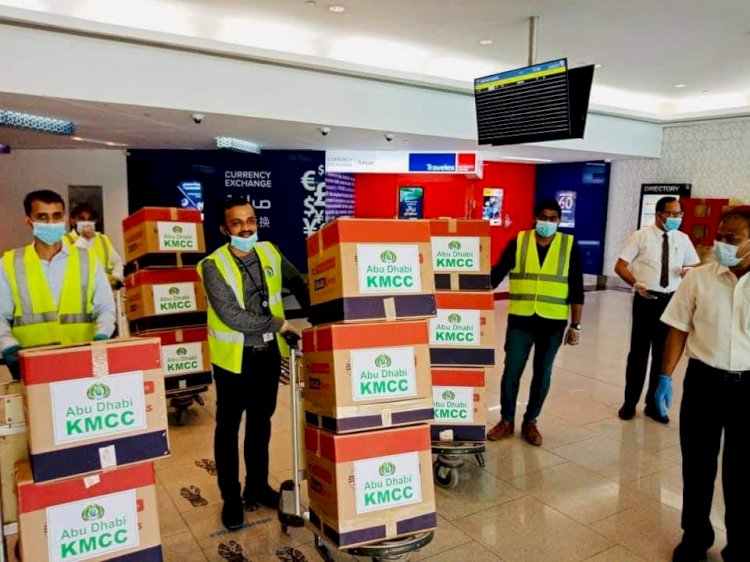 According to Rayees, KMCC stepped in while many failed to complete the traveling proceedings. "Our help desks served hundreds in Qatar. Hundreds of underprivileged expatriates were given financial assistance to book their seats while Vande Bharat Mission was announced," he said.
In total, KMCC helped 11559 persons meet travel expenses spending a total of Rs. 2.37 crore. The organisation spent Rs.32.2 crore while chartering flights to serve 63257 persons. A total of 711155 persons received assistance from KMCC help desks that were set up at a cost of Rs.2.58 crore.
KMCC's heroic act has won praises from governments and various expatriate communities from other countries. UAE, according to Rahman, hosted various functions to felicitate KMCC workers for their services.
"Our volunteers were allowed inside the airport upon showing their KMCC identity cards. They could distribute food and water for passengers inside the Hamad International Airport (HIA)," Rayees said.