Love Jihad' law is doing what it was supposed to do: Persecute Muslims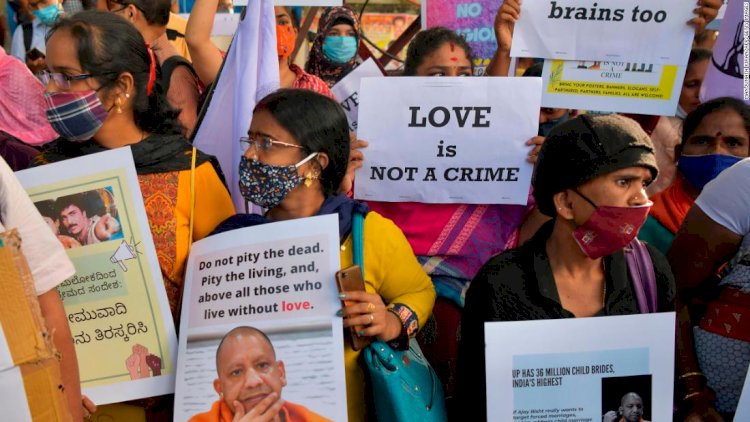 Sunita (name changed) lives with her husband in Bhagwanpur, Uttarakhand. Her husband Akshay Tyagi used to work as a contractor in Bhagwanpur. Sunita got acquainted with Nadeem in Bhagwanpur. If Akshay Tyagi has to be believed, Nadeem was introduced to Salman. Salman was familiar with Akshay. The proximity between Nadeem and Sunita increased. Akshay Tyagi and Sunita got married 10-12 years ago, and she was in contact with Nadeem for the last few years.
Now at Mansoorpur police station in Muzaffarnagar, Akshay Tyagi has filed a 'Love Jihad' case against Nadeem and Salman. According to local police station in-charge KP Singh, Akshay Tyagi gave a detailed description that Nadeem of Bhagwanpur implicated his wife in a love affair and forcer her to convert. The police have registered a case. They are trying to make an arrest. Tabrez Malik of Bhagwanpur says this charge is ridiculous in itself. The woman has not gone to the police station to give her statement. It has been more than 10 years of marriage. They used to live like friends in Bhagwanpur.
On Saturday, two cases have also been registered in Bareilly after the Uttar Pradesh government implemented the conversion act. One of these cases has been filed in Deorania and the other in Izzatnagar police station. The young man and his parents accused of conversion in the Izzatnagar case have been sent to jail, while a case has been registered against the youth named Uvesh in the Deorania case.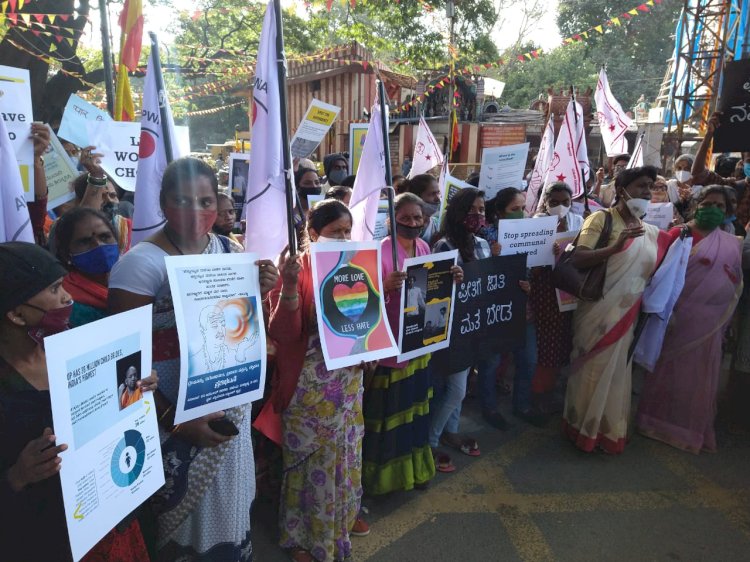 The role of the police in the Deorania case is constantly being questioned. Sarla (name changed) moved in with her boyfriend Uvesh in October 2019. In the local police station, the family members of Sarla filed a case and the couple were caught from Madhya Pradesh. Police sent Uvesh to jail. Sarla then gave statements in favour of Uvesh. The case was closed. Sarla's family got her married in Uttarakhand. Now again one year later, the introduction of this law, the case of conversion against Uvesh was registered. According to Sarla's father Kushalpal, the police had called him to the police station in the old case. Sarla's brother has told a local newspaper that he no longer wants any action. According to Uvesh's sister-in-law Uvesh works as scrap workshop in Bilaspur, Rampur. He has no contact with Sarla.
The case of Izzatnagar in Bareilly is totally different. Tahir Hussain married Karishma (name changed). The wedding took place in the temple and Tahir applied vermilion on Karishma's forehead. At that time, Tahir's family distanced themselves from Tahir. Now reports have been lodged in Izzatnagar police station by Karishma, that Tahir had married her after lying and she along with her parents were assaulted by Tahir which resulted in a miscarriage of Karishma. She was pressured to convert and was persecuted. Tahir and his parents have been arrested after the case.
It is to be noted here that conversion ordinance has been brought in Uttar Pradesh on Saturday. According to it, there is a provision of 10 years of punishment for forced conversion.
It is being told that this law has been brought to curb the incidents of love jihad. Hinduist organisations have been continuously alleging that Muslim youths are converting Hindu women by trapping them into love.
Tanvi Suman, studying in Jamia, calls it a fictional ghost which is taking away the right to love of women. "We are living in a society where dowry is being preferred over love marriage. Actually, it is an imagined word, which is being used by right-wing forces between Hindus and Muslims to polarise.
Urusha Rana, vice-president of the Uttar Pradesh Mahila Congress, says that these are laws meant to oppress Muslims and Muslim only. "When someone stays in a relationship for years, they may know each other's religion! In the case of Muzaffarnagar, the woman is 32 years old and married for 12 years. After getting married, she befriended another man Nadeem. Now the husband is writing a case for conversion. There is a lot of loophole in the story of the police in Bareilly. Like other cases, the prejudice of the government can be seen in it. They are only looking for issues to divide society. Instead of monitoring love, they should be trying to crack down on crimes against women which are increasing in the entire state," she adds.
Now the first case of stopping interfaith marriage also came up in Lucknow, capital of Uttar Pradesh. According to reports, the police stopped the marriage of a Hindu woman (without conversion) to Muslim youth in Lucknow on Wednesday. However, the young woman and the family agreed to marry with consent, but the police did not agree.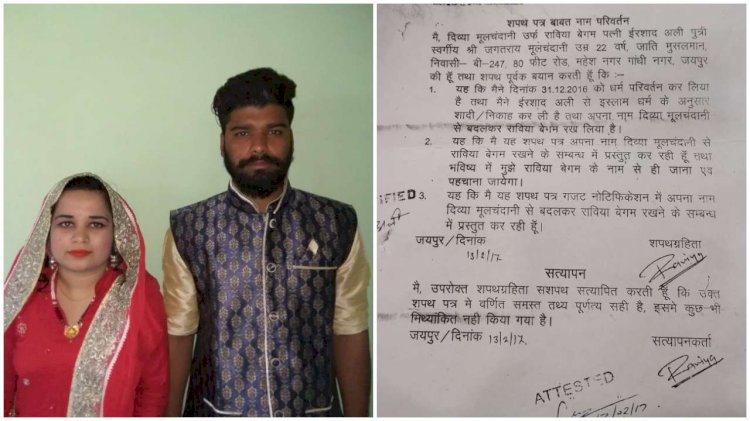 Citing the UP Laws Against Religion Prohibition Ordinance, the two were asked by DM to seek permission for conversion. After explaining the provisions of the Religious Ordinance, the family agreed and gave a written assurance to the police. Hindu organisations had objected to Hindu-Muslim marriage and complained about it.
The case belongs to Narpatkheda in Lucknow. Raina, daughter of Vijay Gupta, resident of Duda Colony, Narpatkheda, was getting married to Adil on Wednesday. The family members of both were also present. On hearing this, State President of Minority Front of National Yuva Vahini, Mohammad Yasir and District President of Hindu Mahasabha Brijesh Kumar Shukla made a complaint to the police and informed about the matter. As soon as information was received, the Lucknow police reached the spot and stopped the wedding.
Apart from this, Sonu, a Muslim youth who reached the marriage office in Aligarh to marry a girl of another religion, was beaten up by the Bajrang Dal activists and was later rescued by the police.