Despite gloomy outlook, lure of Gulf remains strong among Kerala's youths
Updated: Aug 19, 2020 - 01:46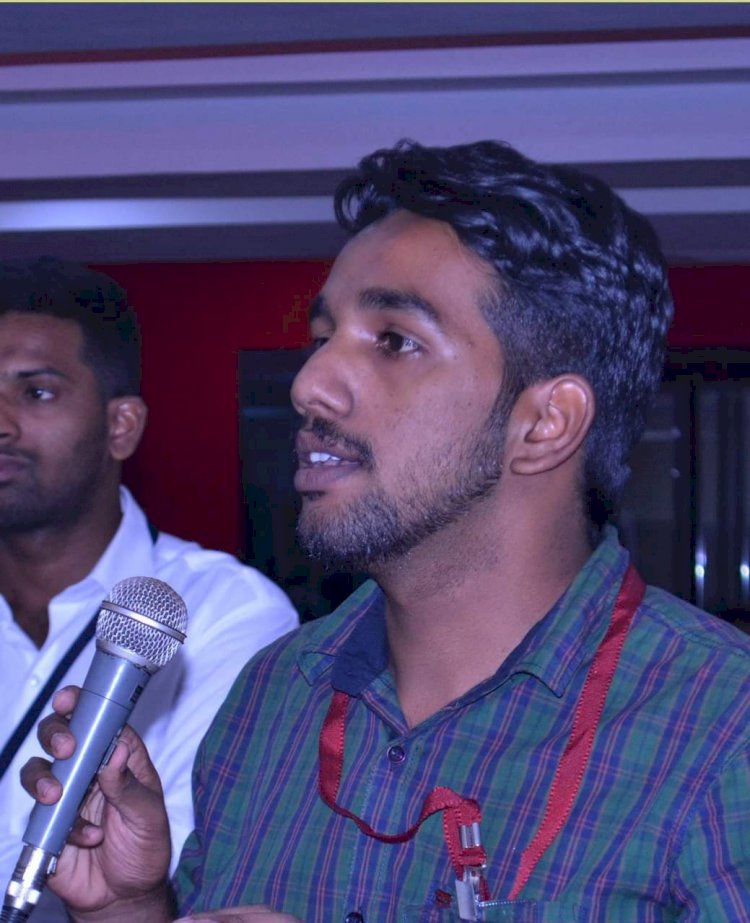 Unais, a resident of Kannur, who left the Gulf a few months ago because he could not cope with the life there.
By Mrudula B, The Site
Kerala expats form one-fourth of Indian migrants in Gulf countries. Among this, a major number are from Kerala's Malabar region, specifically from districts of Malappuram and Kannur as per 'Emigration and Remittance, New Evidences from Kerala Migration Survey, 2018' published in January 2019. This survey was conducted by S Irudaya Rajan and KC Zacharia.
There were much tension and anxiety, stress-caused suicides, and systematic discrimination that the expat community of Kerala suffered during the four months of standstill created by CoVID19.
From Kerala state government's rigid evacuation guidelines to the flaws at landing and screening process in the airport that created much more anxiety about virus spread, the expats had to get into exhausting campaigns and interventions to make themselves heard. Most expats who have returned to Kerala are now having to deal with panic-stricken households, anxieties and uncertainties. While speaking to youngsters who had returned from various Gulf countries before the lockdown, it also became clear that migration to Gulf remains both a viable and attractive option.
"I will leave tomorrow if I get a ticket. I don't want to continue in Kerala," says 29-year-old Rasaque, a resident of Malappuram who had come home just a month before the national lockdown to contain CoVID. "I was working in the Gulf for nine years, in Saudi Arabia and Qatar. A job in the Gulf assures financial security. If I live in Kerala and earn two thousand rupees a day, it gets spent on a number of things. But when it comes to Gulf countries, some of what I earn will always be saved. You can't save anything while working in Kerala," he says.
Rasaque, who is a driver by profession, is now working as a mobile vegetable vendor to make ends meet. "If you ask me, I will not prefer to do hard labour that pays very less in my home state," he adds. Rasaque talks about the financial safety fellow expats could assure each other. "Now, even if you need some money you can't ask anyone because they are also going through an uncertain phase," he points out.
Unais from Kannur, who left his job at Gulf a few months ago, says he came back because couldn't cope up with the UAE. "I feel much freer in Kerala. The UAE was depressing for me. You have everything there. You have your community. But I felt something lacking," he says.
Unais returned in February 2020, a month before the national lockdown to curb the spread of CoVID. According to Unais, considering the Indian situations for anyone Gulf countries are comfortable to work at. "Even when the Kerala expat community faced the worst of the 2008 recession, Gulf countries revived soon. The estimated job loss is around 5 million this time, but even then one remains hopeful. The governments (state and central) have nothing to offer to the ones who are returning," he said.
Manaf, who works at an electrician for a company in Saudi Arabia, had come home on leave and was unable to return after the pandemic hit India. He says like anyone else, he preferred to work there because of the income he could earn. "I think there are more opportunities in the Gulf countries than in India. There are not enough vacancies in India, even if there are, they are underpaid. These might be the reasons why one migrates to Gulf countries," he added.
Indian unemployment a major factor
According to the Centre for Monitoring Indian Economy, the unemployment rate hit an all-time high at 23% in April 2020. The youth unemployment rate is 23.70%. S. Muhammed Irshad, professor at School of Disaster Studies in Tata Institute of Social Sciences, Mumbai says there is no exact data of economic loss made public by any of the government institutions including Reserve Bank of India.
"Unofficially gathered data estimate employment loss for around 13 crores of Indians. Various states have amended or reformed their labour laws. The pandemic hit India at a time where labour rights are not even considered as assertive human rights. Labourers of India are at a junction where they can't even assert their rights," he adds.
"Protection of labour is no more a part of our development policy. Labour ministries have become inactive. During the pandemic, labour rights are compromised at the cost of an income, even if it is low creates unsafe circumstances. In an economy that depends more on private capital, labour organisations can't be a decisive force. Thus, the liability to protect labour rights is limited to the labourer. This crisis demands new slogans and policies," Irshad notes.