IUML urges to ensure voting rights to ex-pats of Gulf countries.
Updated: Jan 4, 2021 - 00:23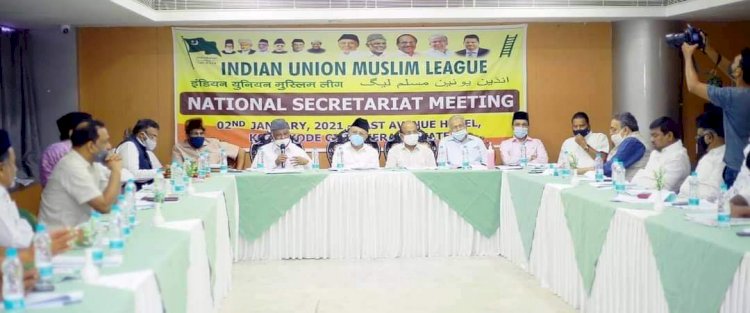 The Indian Union Muslim League (IUML) has demanded that NRIs across the world should be allowed to cast vote in their countries itself.
IUML national secretariate that met on Saturday highlighted the necessity of ensuring voting rights to Non Residents of India. The secretariat criticised the exclusion of ex-pats from gulf countries as discriminatory and alleged the presence of backstage politics in it.
The secretariat demanded that the upcoming Assembly elections in West Bengal, Assam, Tamil Nadu and Kerala should be scheduled without the poll dates clashing with the fasting month of Ramadan. The party has decided to approach the Election commission demanding the same.
The secretariat granted the party State unit's decision of transferring MP P.K Kunjali Kutty, the national general secretary to Kerala and for his resignation as MP. The meeting evaluated that the party showed good performance in the local body polls.
The conference also urged the centre to stop NRC proceedings and consider people of Assam as Indian citizens. Party national secretary E T Mohammed Basheer, while addressing the media persons in Kozhikode, said the controversial legislations will be challenged by the party. The special Statehood status of Jammu and Kashmir should be restored. The Assam government's decision for the closure of madrasas was an attempt to shun a section of the people from the mainstream, it said and added that the Uttar Pradesh government's 'anti-love jihad' law was a denial of citizen's right to accept a religious faith of his or her choice.
IUML political affairs committee president Panakkad Syed Hyder Ali Shihab Thangal inaugurated the meeting. IUML president K.M. Kader Mohideen presided. Senior party leaders P.K. Kunjalikutty, E.T. Mohammed Basheer, P.V. Abdul Wahab and Abdussamad Samadani were among those present at the meeting.