EU DisinfoLab exposes major pro India disinformation campaign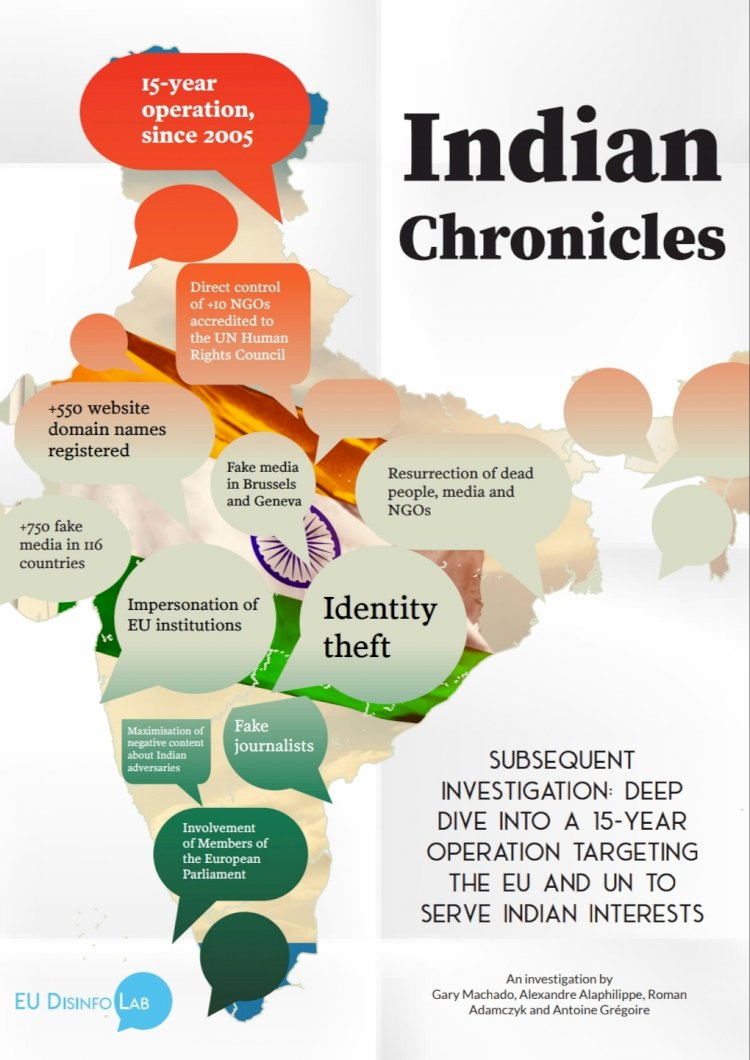 A report by EU DisinfoLab, a Brussels based NGO, has exposed one of the largest ever disinformation campaigns, carried by Indian stakeholders in Europe. The campaigns apparently, according to the report, aim to disseminate propaganda in favour of Indian Prime Minister Narendra Modi and discredit Pakistan.
In 2019, EU DisinfoLab researchers uncovered 265 pro-Indian sites operating across 65 countries and they were found to be functioning under the Delhi based Srivastava Group (SG) and Asian News International (ANI).
Titled "Indian Chronicles," the report was prepared following a year-long investigation by EU Disinfolab and it describes how SG run fake media websites and NGOs lobbied members of the European Parliament to write op-eds taking in favour of the Modi government and often against Pakistan or China. These writings, the report points out, were then published on the group's dummy news websites.
"Part of Indian Chronicles' dissemination operations now revolve around the Big News Network, a self-proclaimed "news agency" owning more than 450 media outlets. While most sites are basically copy-pastes of each other, their content is not remarkably original either. Most of the time, the network syndicates content from newswire companies, some international media outlets and… the ANI press agency," the report says.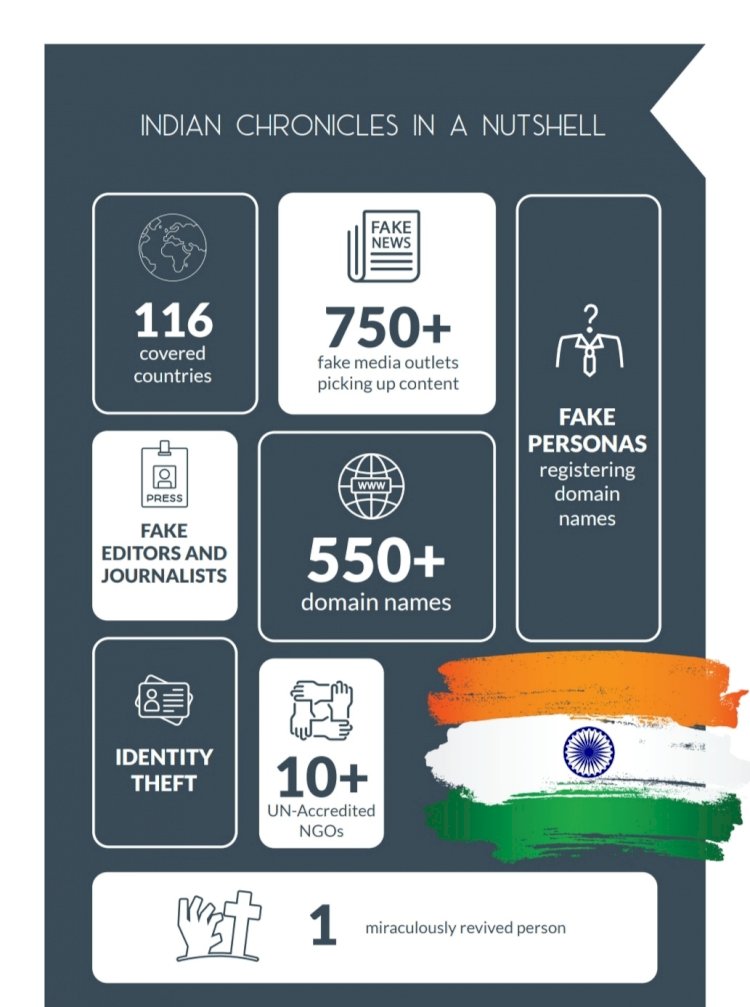 The investigation says that the operation, led by the SG and ANI, began in 2005 and is still ongoing. The operation's mission, the report says, is to discredit nations in conflict with India in Asia, in particular Pakistan but also China to a lesser extent. Its long-term objectives are to reinforce pro-Indian and anti-Pakistan (and anti-Chinese) feelings in India and internationally, to consolidate the power and improve the perception of India, to damage the reputation of other countries and ultimately benefit from more support from international institutions such as the EU and the UN.
To do so, the operation consists of the support to minority and human rights NGOs and think-tanks, use of Members of the European Parliament to create a mirage of institutional support from European institutions to these minority groups, in favour of Indian interests and against Pakistan (and China) and an active presence in Geneva and the United Nations' Human Rights Council through side-events and demonstrations in support of minority rights; impersonation of extinguished UN-accredited NGOs or use of speaking slots reserved to various NGOs whose original missions seem totally unrelated. The operation also includes creation of fake media in Brussels, Geneva and across the world, as well as the repackaging and dissemination of content via ANI and obscure local media networks – at least in 97 countries - to multiply the repetition of online negative content about countries in conflict with India, in particular Pakistan.
In late 2019, SG organised a visit to Kashmir for far-right members of the European Parliament, in late 2019.
The network of 265 fake media in 65 countries was found to be created by malicious actors who were behind "EP Today", a fake European Parliament magazine active in Brussels since 2006. "The self-proclaimed "magazine for the European Parliament in Brussels" was serving as a "honeypot" for Members of the European Parliament (MEPs) and other politicians who could use it to publish their views – particularly those views that would serve
Indian interests and undermine Pakistan. Some of these MEPs and other politicians attended United Nations side-events, press conferences and demonstrations in
Geneva organised by minority-rights NGOs all set-up by the same actors, such as the European Organisation for Pakistani Minorities. Another fake media, the "Times of Geneva" – along with an equally fake, allegedly
Geneva-based press agency called 4 News Agency – would then produce written and video content. This content was reused online by NGOs and disseminated via the global fake media network and/or via ANI," the report explains.
The investigation further led to the finding of 10 UN-accredited NGOs directly controlled by SG. "The fact that they all rose from the ashes of real NGOs. Indian Chronicles effectively benefited from the track record of these organisations while pursuing their own agenda: discrediting Pakistan and promoting Indian interests at UN conferences and hearings. As we looked into the history of these NGOs, it quickly became clear that the topics and issues at their very heart are not much of a concern for Indian Chronicles. The operation takes just about any defunct NGO it can find and revives it to promote Indian interests," it said.