Human Welfare Foundation distributed UG-PG scholarship to 500 students.
Updated: Dec 30, 2020 - 18:51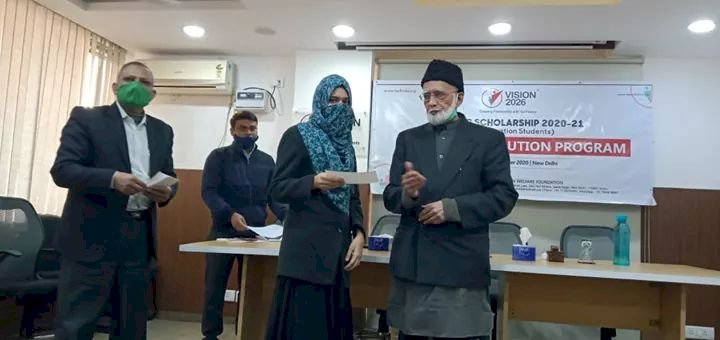 According to an official HMF press statement, as part of its efforts to help backward students pursue their higher studies, the Human Welfare Foundation (HWF) has distributed financial aid to 500 students. The beneficiaries received the assistance from HWF functionaries at a function, held at its headquarters in New Delhi.
The program promotes higher education among minority youth, offering scholarships for undergraduate and postgraduate students. Since the foundation believes in social betterment at the grassroots level in the country, it focuses more on Social Sciences and humanities courses for the selection of candidates.
Scholarships are open to all Muslim students who are residents of Delhi, Gujarat, Manipur, Haryana, Uttar Pradesh, Tripura, Madhya Pradesh, Bihar, Nagaland, Chhattisgarh, Jharkhand, Mizoram, Punjab, West Bengal, Meghalaya, Rajasthan, Assam and Arunachal Pradesh having a minimum of 55% and above marks. The scholarship is to be applied through online only.
The annual scholarship is of 10000 and 15000 to UG and PG students respectively. The scholarship is provided for the duration of the course. The scholarship is refundable by the students after completion of education when she/he is engaged in any service.