How NGOs helping Assam NRC victims make it to citizenship list
Updated: Dec 30, 2020 - 11:14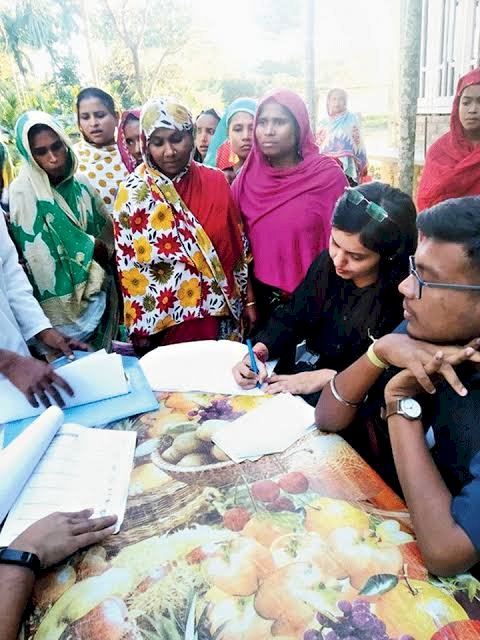 Volunteers helping NRC victims fill forms
Despair and gloom continue to prevail across Assam with millions being haunted by the fear of statelessness after they got excluded from the National Register of Citizens (NRC). But, a section of NGOs hasn't given up on working for the excluded residents who are facing the threat of exclusion. Driven by the hope that their deeds will help them tide over the difficulties posed by the NRC process, several such organisations are in the forefront while providing legal and financial aid. Right from the beginning, various political and religious organisations have been offering immense help to these residents and they continue to keep the pace with the growing demand for aid.
Political parties like Indian National Congress (INC), All Indian United Demoratic Front (AIUDF), All Assam Minority Student's Union (AASU) and Indian Union Muslim League (IUML) have been active in carrying awareness programmes and extending legal aid to challenge the exclusion and submit fresh applications. They deployed volunteers to help the people in need. Besides, Muslim organisations like Jamaat-e-Islami Hind(JIH) and Nadwa groups are setting up camps where assistance is available. The efforts focused on awareness campaigns and assistance to help many collect documents and fill application forms. Besides, travel expenses, legal services and basic IT training are also provided. Volunteer groups also carry special drives to give emotional support to the persons in distress.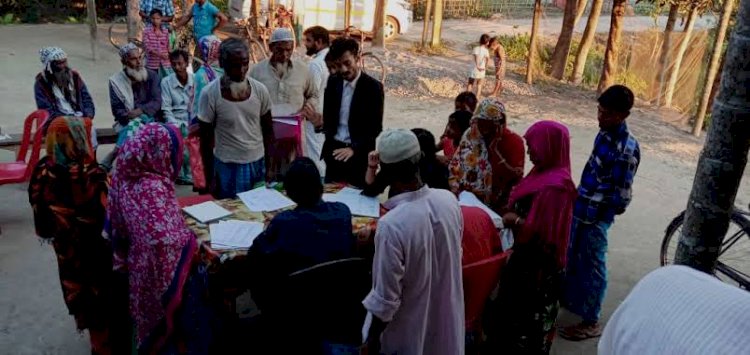 Over 19 lakh people, out of the total 3.3 crore population, were left out of the final list of the updated citizens' database that was published on August 31, 2019. The process to prove 'Indianness', is financially exorbitant and psychologically devastating for underprivileged sections from Muslims and Dalits. Complex process of documentation and taxing journey often compel people to sell their belongings in their quest to prove their identity.
JIH is looking to intensify the activities and help maximum people get included in the final list. "Camps are planned to be held at different places in North Assam," said its zonal president Abdul Basit. The plan is to help at least 20 lakh residents from North Assam get included in the list. JIH functionaries are also in talks with different human rights organisations which have extended helping hands. In the first phase, a total of 100 volunteers will work across the region.
In Lower Assam, Brahmaputra Valley Civil Society and Intellectual Muslim Forum of India is credited with providing help in documentation process. "The organisation has made immense documentation support to residents here. Residents of the Chars, low-lying temporary sand islands formed by silt deposition and erosion, are being given help," a statement by the forum reads.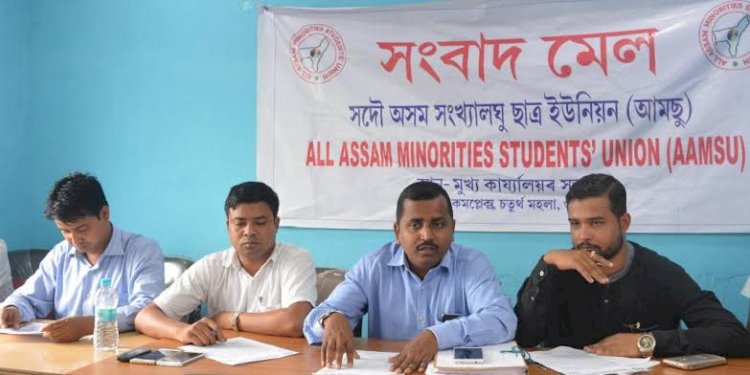 Activists say excluded residents are those who are the most vulnerable, including women, children and residents from backward areas. Initially, they were asked to fill a form to get onto the NRC. But in many areas of Assam, residents remained unaware of the proceedings since they were left without electricity and internet access. And some communities, they point out, are completely disconnected from the mainland. "We went to those villages to help them file their applications. They need help because most of these people are illiterate. In the village of Sanoti, women and children had to wait until the late night in August last year for a vehicle that takes them to a citizenship hearing in Jorhat that is located almost 400 km away," says Abdul Kalam Azad, an independent researcher and activist from Barpeta.
The efforts have, however, brought in changes and helped many find a place in the list. According to Iftiqarudheen, an activist based in Baisha in Barpetta district, awareness drives by Muslim organisations turned out to be significant and helped illiterate to prepare their documents. "Financial burden was too severe; many in my village had to sell even their livestock. The deeds of organisations have come as a relief," he said.
"The number of excluded Muslims from final NRC list is relatively low due to the legal aid and awareness campaign, conducted by Muslim organisations in Assam" says Sabith Poonath, a Madrassa teacher based in Upper Assam.
These efforts have, however, drawn the ire of Bharatiya Janata Party (BJP), which took a stand in favour of NRC. Ever since the final list was published, the party has alleged widespread forgery by Muslims and alluded to connivance by Muslims and local level bureaucrats. "Unable to digest the high inclusion rates of Muslims, BJP is levelling unfounded accusations to discredit the exercise," Iftiqarudheen added.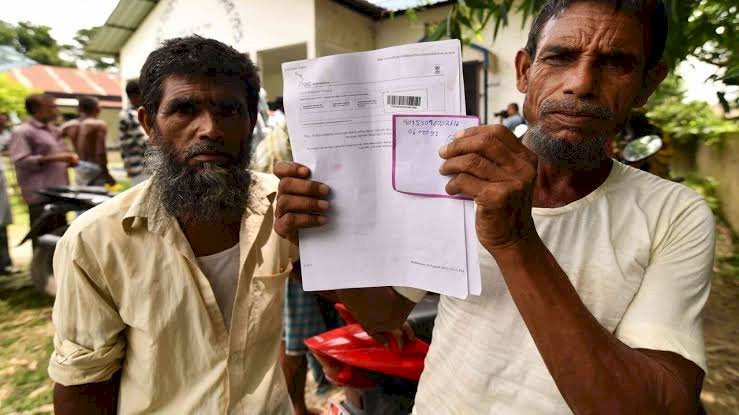 Meeting the Demand for Lawyers
The entire process is murky and prone to manipulation. Even minor errors including spelling mistakes in the documents are enough to strip someone away from the citizenship. The excluded people are in desperate efforts to file appeal in Foreign Tribunals where they need aid from the lawyers. This makes legal assistance much crucial. Lawyers are much sought for due to the complicated nature of preparing legacy data.
"We are in dire need of lawyers. The present number is quite inadequate to meet the present requirements," Zamsher Ali, who is working as programme coordinator for NRC at Citizens for Justice and Peace (CJP).
Presently, 12 Foreigners Tribunals are working as quasi-judicial bodies to review cases of suspected citizenship. The plan to set up around 200 such bodies are in the making.
The New Delhi based NGO has trained several lawyers and paralegals volunteers to understand the intricacies of the law. They were given training in compiling documents and appearing for cases.
Ali urged local and national organisations to come together to fill the gaps between demand and supply of lawyers. "Involvement of more organisations can change the grim scenario by working together. This is the time to pool resources," he said.
"Even after a person's name appears on the NRC, their woes do not end. Objections are filed against their inclusions. This only increases their litany of complaints as they will have to borrow money to keep appearing at these foreign tribunals. It's nothing but harassment," Iftiqarudheen said. The efforts are now focused majorly helping the excluded people to appeal in Foreign Tribunals.