IMRC marks stellar achievements while helping needy in 2020
Updated: Dec 31, 2020 - 19:16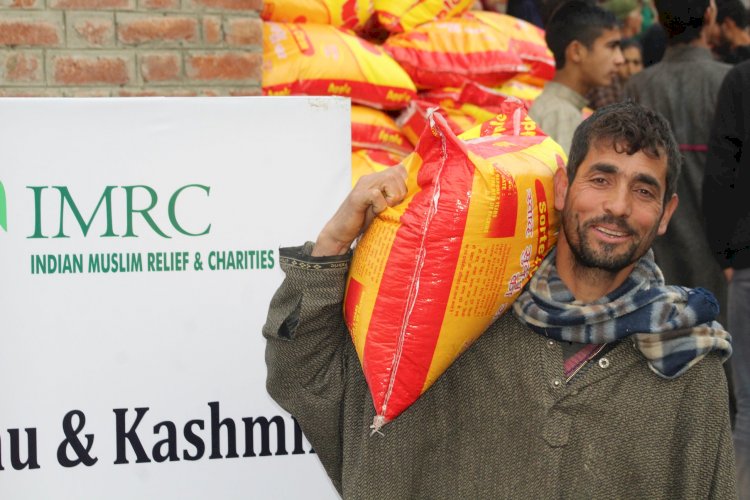 2020 has turned out to be a year of exemplary works for the Indian Muslim Relief and Charities (IMRC) with the organisation added a slew of achievements to its credit. While helping people in various sectors, IMRC extended medical and educational support, distributed food and served the calamity hit areas across India.
As per figures, released by the organisation, 4,596 PPE kits along with masks and sanitisers were provided to the medical staff at hospitals, schools and to all units of IMRC during its anti Covid-19 battle. IMRC's medicine packets reached 3,914 beneficiaries while 615,000 persons received the food kits and 311,148 cooked meals were served across slums, orphanages, villages, hospitals, the streets and highways during the lockdown. 973 imams and teachers were financially supported after they were not given salaries during Covid-19 crisis.
"We came together and took many strides that we hadn't done before. We had an increase with volunteers who came forward, we expanded our programs to meet the current needs for minorities and Muslims in India, our donor base increased and continues to do so as you share with your friends and family who we are and what we do," noted IMRC executive director and founding member Manzoor Ghori.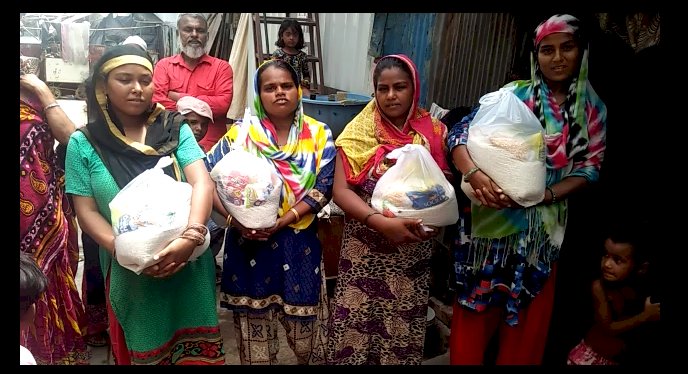 While it comes to emergency help, IMRC served victims of natural calamities across the country. A total of 1000 families received food during the Delhi riots while ration and clothes were given to 1500 families in Kashmir and food grain packs were given to 1000 families during Assam floods. IMRC's aid also reached thousands of victims of cyclones and other calamities in Bihar, West Bengal, Maharashtra, Gujrat and Bihar.
The education sector also witnessed IMRC's contributions with the organisation helped 500 students get enrolled in Indo-US Schools. "These subsidised schools focus on bringing education to three slum areas of Hyderabad where children don't have access to schools or cannot afford the fees," IMRC statement said. 383 students were trained by the skill development centres that offer free-of-cost programmes with the objective to support and enhance the skills of unemployed youth and provide job-oriented training. During the lockdown, the programme became digital. A new seven day programme was launched for first aid technicians and CPR training due to the high demand of healthcare workers during Covid-19. 55,000 students in ten states benefited from mobile science labs of IMRC. The labs were set up after many schools failed to afford to provide lab facilities. The lab provides access for students to conduct experiments in physics, chemistry, biology, astronomy and more.
During Ramadan, 10 million meals in grains, 60,000 grocery kits, 6,000 fitra kits and 1,000 Iftar kiits were distributed across the country. Nearly 250,000 people benefited while over 4,000 Qurbanis were performed. IMRC set up 36 new wells reaching the total number to 800 to date.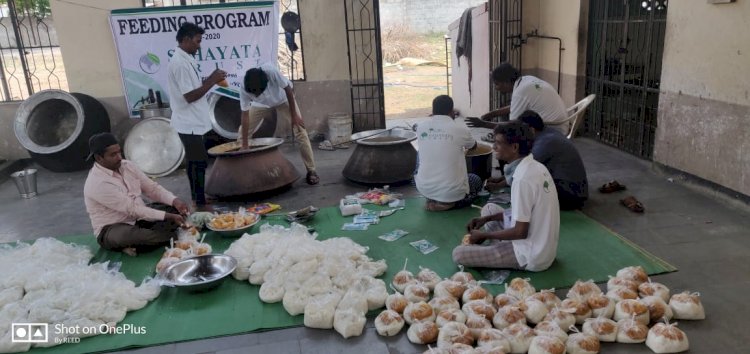 In Tamil Nadu, Rural Bengal, Old Delhi, Mumbai slums, Bhopal, Muzaffarnagar, Agra, Lucknow, Rural Uttar Pradesh and Bhopal, IMRC volunteers helped widows with kids, people without food, slum dwellers, migrant workers and fishermen get food during the Covid-19 pandemic. Beyond the regular programmes, IMRC responded to the urgent needs of people in need from various parts of the country. It helped rebuild a rural Bengal School damaged by the cyclone, replaced an auto rickshaw that was destroyed in the Delhi riots, 50 families in Delhi were helped earn their own income and materials for baskets, bangles and sewing machines were given to a group of women in Tamil Nadu. Smartphones and tablets were given to kids from poor families to help them continue schooling in UP, Delhi, Mumbai and Kashmir. IMRC helped a Delhi riot victim start a clothes store while 57 homes were built for the homeless in Bihar.
"I expect more challenges lie ahead in 2021 which will mean much more work is needed from IMRC. There may be worse consequences of the pandemic - the health of millions, the economic fallout and the systemic racism against minorities especially against Muslims and Dalits worsening. I have no doubt that we will continue to make a significant impact through our educational and relief work in India," the IMRC executive director said and thanked all of the board members, staff, implementation partners in India and volunteers across the US and India. He also thanked donors, supporters, sponsors and speakers for their support in furthering IMRC's work and its impact.