Madrassa opens it's door for the last rites of a Christian women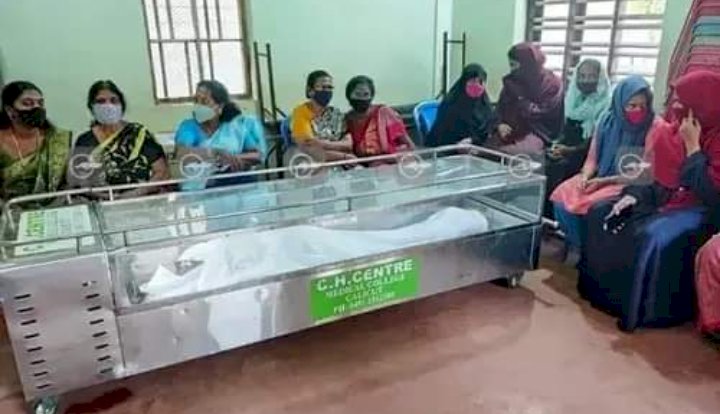 A Madrassa at cheekode panchayath of Malappuram opened its door for the last rites of 72-year-old Briget Richard, who lived alone.
Bridget died on Friday night. Since her kith and kin lived far away, it was the neighbouring women who administered the needs. The funeral was to take place on Saturday evening at Kozhikode. A freezer from C.H Centre was arranged to keep the body till then. However, as the facilities at house were not enough, nearby Ponnad Thahleemul Islam Madrassa opened its classrooms for keeping the body till the time of burial.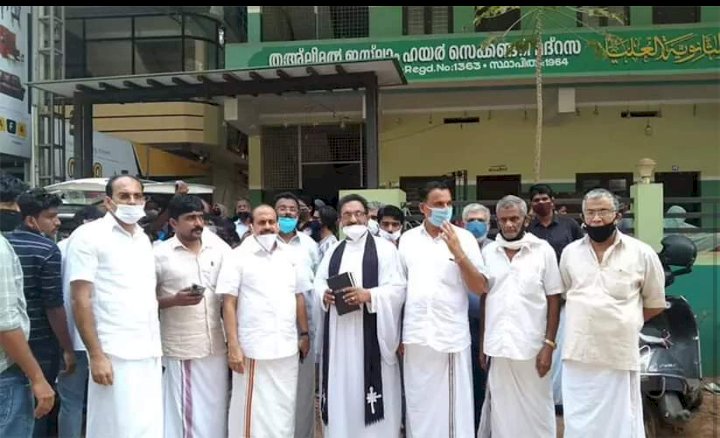 The initial funeral services took place in Madrassa. Bridget's nephew, Junu's wife Mini along with the neighbouring women took care of the body. The cremation took place at Westhill CSI cemetery.
Widowed Bridget, lived alone in her house after her retirement as a hostel warden at Manjeri. Childless, it was neighbours and dear ones that kept her company.