How young Fayiz and his attempt at Origami gave us hope when we needed it the most
Updated: Aug 19, 2020 - 01:47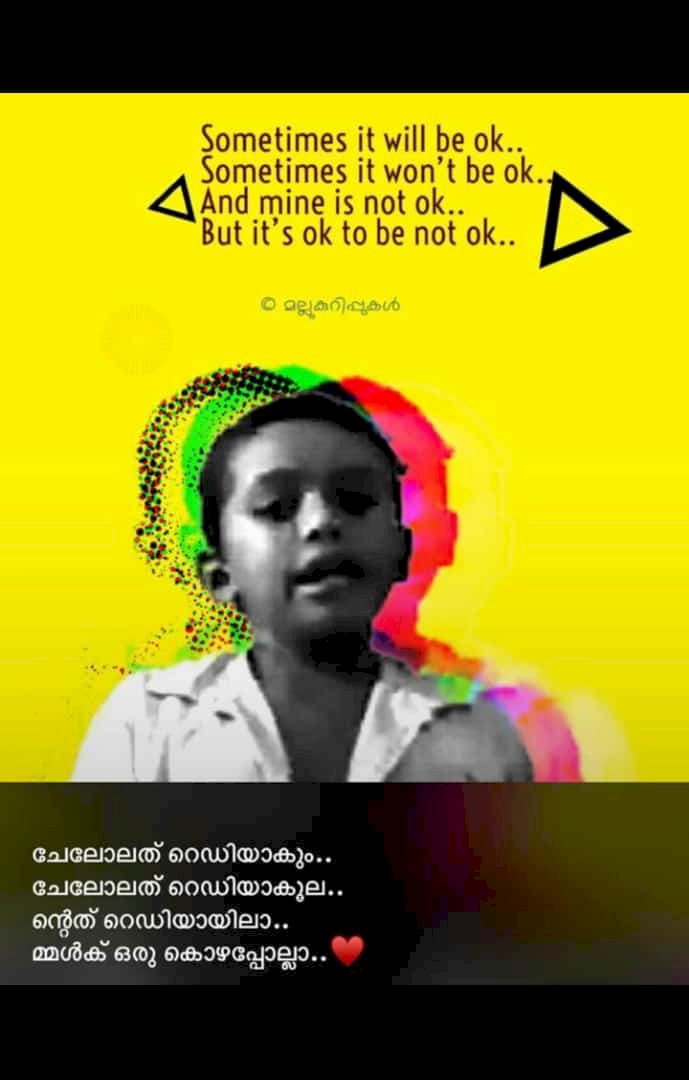 By Mrudula B, The Site
If you have so much as even ventured into Kerala's social media pages, you would have come across the heart-rendering video of Fayiz. In case you haven't, we have added the video here too.
A week back, Fayiz created a social media sensation, pouring in loads of comforting energy. This fourth standard student who made use of his mother's mobile phone to record a video of his curious craft found himself reaching to a wider range of people all across with his catchy one-liner "for some people it will get ready, for some people it won't get ready. I didn't get it ready, but that is not a problem for me." The spontaneous reaction Fayiz had when his flower didn't come perfectly though he took the proposed steps of origami, turned to be captioned for many social media posts even regardless of what and when he actually said it. These sentences won the hearts of thousands, is a company for the gloom, a company for the sadness, a company for fun, soothing words from a child which could ease lots of pressures and anxieties in the times of pandemic.
"Hi friends, we are going to make a flower today, a flower like this. You can take a pencil if you want, I have taken a pencil, scissors and paper, that's it. Now we can fold it like this, I have folded it twice, you can fold it as much as you want, you don't know why I took this pencil, I took this pencil to create a shape, to draw a flower. See this, I have drawn like a hill, now we are cutting this by scissor. If you have started making it, you can start cutting the flower. I'm done cutting. Now we have the half after cutting. We can open it. Some people will get it ready some people will not get it ready. I didn't get it ready. I got two different shapes. I got another model. We will get different shapes, but that's okay." The video was recorded as an interactive one, imagining an active audience watching him so that he could give instructions to follow, options for tools that can be used etc.
Fayiz sent this video to his father, and then it was circulated in the family WhatsApp groups and shared on Facebook. "His father asked him to make better his way of talking. It was his father's brother shared it to others. Fayiz might not have thought of it turns to be viral. We all laughed seeing the recorded video." said his mother Maimoona.
The day after the video went viral, Milma, Kerala's cooperative milk marketing federation, featured Fayiz's one-liner in their ad and an online campaign was run for assuring Fayiz's copyrights. Milma agreed and paid Rs 10,000 as royalty. They gifted a television and Milma products while Fayiz later donated the amount to CMRDF. Malappuram district collector too featured Fayiz's one-liner for CoVID 19 break the chain alert poster.
"I am happy for things went this way," Fayiz said. When asked whether he feels the adults have spoiled the beauty of his genuine and immediate reaction and making up himself to get a feel for whatsoever he has achieved, Fayiz had mixed reactions. He loves to be an artist. He watches on when his sister paints, at times shares her art materials to work.
Fayiz does not talk much as he did in the flower making video he prepared in the late hours of dusk, in fact, he did not have anything much to communicate to strangers who call him, journalists who attempt to get anything else curious from him. He already made his point.