With no Haj and Umrah but pandemic induced poverty, Muslims direct pilgrim funds to charity 
Updated: Jul 8, 2021 - 14:50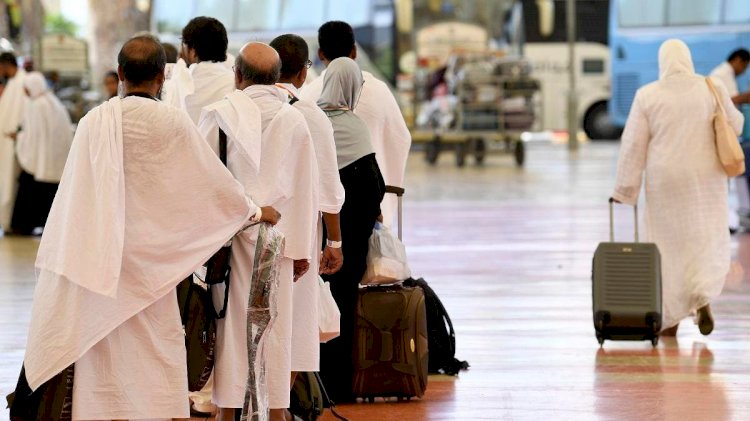 Since Haj and Umrah have restricted access due to pandemic, Indian Muslims are shifting the money spend on holy trips to help out the pandemic-hit poor irrespective of religion.
Haj funds are being utilized to buy ration and food, pay hospital bills, buy medicine, oxygen cylinders for the poor.
The two pilgrimages to holy Mecca, in which Haj is annual while Umrah can be performed throughout the year. However, for Muslims living outside Saudi Arabian kingdom pilgrimage have been put on hold, thereby many pilgrims are direcing their money to charitable works. Buying ration, paying school fees or hospital bills, buying oxygen concentrators or the remdesivir injections and others have got attention even as pilgrims' progress to Mecca and Medina have been disrupted.
Some couples and families go for pilgrimage every year. Though only one Haj in a lifetime is obligatory on those who can afford it while Umrah is a non-obligatory pilgrimage, some individuals have gone for the pilgrimage for several times.
The pandemic-caused poverty has brought back the dormant debate on whether the affluent Muslims should spend so much on non-obligatory pilgrimages like multiple Haj and Umrah. Chennai-based Islamic scholar, A Faizur Rahman argues that the community could start poverty alleviation and education programmes even with a fraction of the money it spends on Haj and Umrah.
For the Haj in 2017, the number of Indian Muslims who applied was 4,48,268. Rahman explains that it means 4,50,000 Muslims have the capacity to spend around Rs 2,50,000 per person every year on pilgrimage. This works out to more than Rs 10,000 crore. If the cost of Umrah is added to it, the amount would be around Rs 15,000 crore every year.
But then not everybody finds these argument faultless, like Aligarh Muslim University (AMU) Executive Council member M Asif Farooqui. He advocates that instead of criticising those who spend money on holy trips, efforts should be made to involve all the moneyed Muslims to fund schemes for educational and economic empowerment. He also questions will vacation trips to foreign lands also be criticized as an extravagance.
However, Rahman asserts Muslims could get divine reward 10 times more if they spent money on the desperately needy in their neighbourhood rather than going for non-obligatory pilgrimages.
It seems the shift of pilgrim funds to charity works is an outcome of aspiring pilgrimms response to their immediate realities rather than debates driven.