IUML expresses solidarity with Hathras family, demands thorough probe
Updated: Oct 12, 2020 - 20:56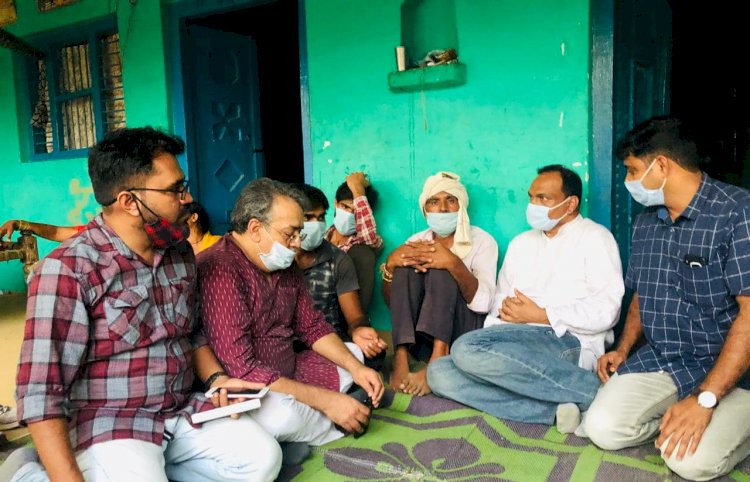 IUML delegation visiting family of Hathras victim
By Staff Reporter, The Site
The Indian Union Muslim League (IUML) has offered aid to Hathras victim's family and demanded a thorough probe into the gang rape-murder of 19-year-old Dalit girl. The aid was offered by a party delegation that visited the family on October 11.
"We have expressed solidarity with the family. And the party is set to extend any kind of help in order to ensure justice is given to the victim and the family," IUML's students outfit Muslim Students Federation (MSF) national president TP Ashrafali told The Site.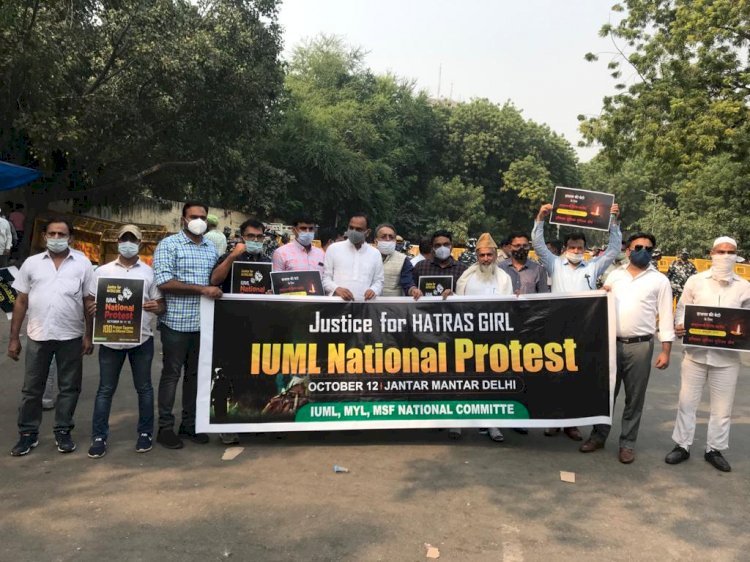 Leaders of IUML and feeder organisations taking part in the protest at Jantar Mantar
Ashrafali, who was part of the delegation, alleged BJP is trying to capitalise on the incident by playing caste cards. "The victim's family is undergoing the ordeal of threats and social boycott. We found only four Valmiki families at Bhulgarhi village where the Dalit girl was raped and murdered. Despair and fear loom large over these families," he said, adding that only a probe under the supervision of the Supreme Court can ensure justice.
"The case has been handed over to the CBI. But, its credentials and motives are dubious," he said.
The delegation included party's national secretary Khurram Anees Omar and Youth League National general secretary C K Zubair.
Earlier, party national organising secretary E T Muhammed Basheer held talks with the family over phone. A Facebook post by Basheer said that the party is obliged to shield the oppressed class at a time when Dalits and minorities are haunted.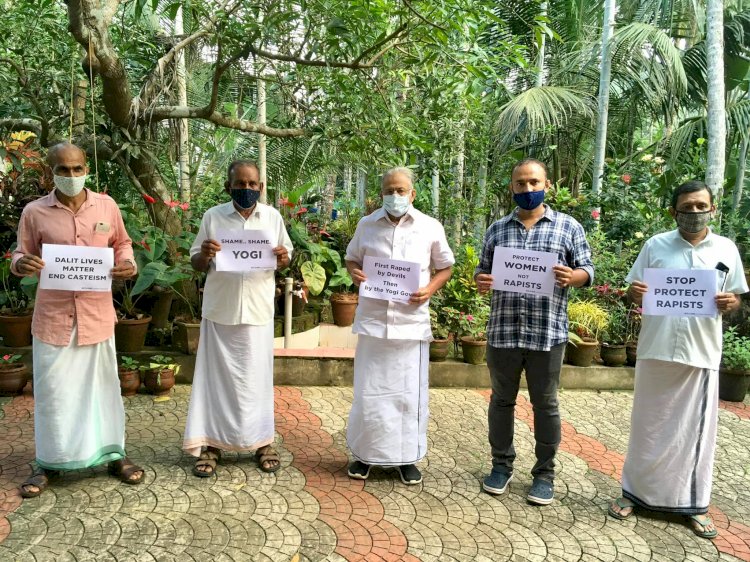 Led by national organising secretary E T Muhammed Basheer, IUML activists taking part in the protest seeking justice for Hathras rape victim
"Dalit and backward classes are being insulted and humiliated in the nation. It's our duty to support them in fighting injustices," the IUML leader noted.
Meanwhile, a protest at Jantar Mantar marked the valediction of the nationwide protests by the party seeking justice for Hathras victim. The party launched a three days long protest on October 11.