Gupkar alliance, Kashmir and the future of the Special Status 
Updated: Nov 30, 2020 - 18:05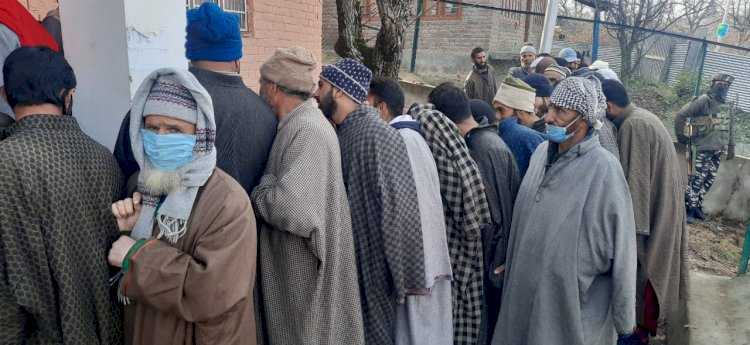 By Aijaz Dar, The Site
The participation of People's Alliance for Gupkar Declaration (PAGD) in the District Development Council ( DDC) polls and its fervent appeals to people to cast their ballot may spur a high voter turnout. The PAGD, an amalgam of seven political parties including two left parties--CPI and CPIM--is trying to woo more and more voters in an attempt to contain BJP. Political observers and Kashmir watchers of a long-standing belief that the participation of PAGD in the polls might shoot the graph of voter turnout up. People have fewer hopes on amalgam that they won't get back any identity.

The People's Alliance for Gupkar declaration (PAGD) came into existence after a series of meeting held at Gupkar and is an amalgam of around six regional parties who wow to fight for the restoration of the special status of J&K.
PAGD leaders at different states said that it aims to "return to the people of the state the rights they held before August 5, 2019".
On that day, the Centre revoked autonomy and special status for Jammu and Kashmir under Article 370, divided it into two Union Territories and repealed Article 35A. This law had empowered the government of the former state to define "permanent residents" of Jammu and Kashmir and reserve for them certain rights. That included the right to own land and hold government jobs in the former state.
Southern Kashmir which witnessed just 8.67 per cent voting in Parliament election last year. Amid tight security, DDC polls have been conducted and 51.76 per cent turnout recorded in 1st phase of DDC polls. During Parliament elections last year there were threat calls from different militant organizations and boycott calls from separatists, however, this time there were very negligence threat and boycott, due to which voter turnout this year has increased. After visiting and assessing the ground situation some facts come out about PAGD and their policies to restore Special status.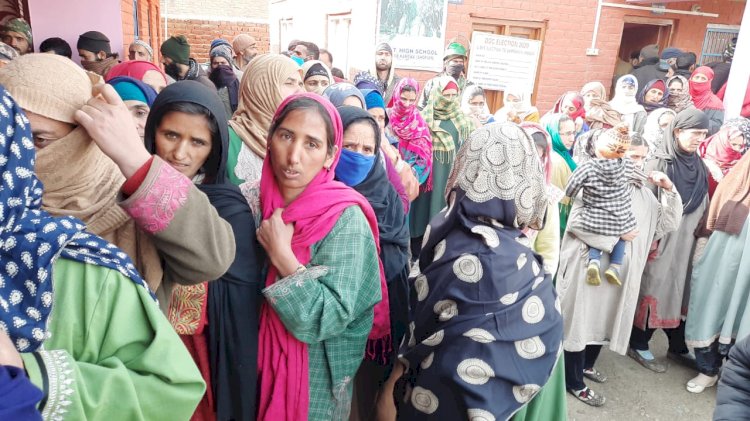 "Our battle is a constitutional battle," National Conference leader Farooq Abdullah told media in Srinagar while adding that "We shall struggle for the restoration of what was snatched from Jammu Kashmir and Ladakh."He further added that alliance meant to fight for the restoration of Articles 35A and 370. "Those are the rights taken on August 5,".

Abdullah went a step further. "At the same time, we feel the political issue of the state has to be resolved as quickly as possible," he said. "And that can be resolved only through dialogue with all the stakeholders who are involved in the problem of J&K."

Leaders also said that alliance was a natural response to the critical situation created by the Government of India and we will use and every stage to get our identity back

They also said if we will be united we can get anything as history is a witness of such things as all regional parties have assembled under one umbrella.

However, all of the alliance partners have the same agenda: to fight for the special status of J&K and keep BJP out of J&K power who, according to them, only know to play communal politics, The Gupkar amalgam Leaders have not left any space in Jammu and Kashmir to strengthen their political activities ahead of DDC polls. Former chief minister Mehbooba Mufti while alleged without naming BJP said that they can go to any extent to attack political worker with grenades, bullets and other means to disturb the polling exercise.

However, people have very fewer hopes on PAGD as whenever parties' part of this alliance was in power, never tried to implement its agenda. "We have been given only dreams which never come true," said a contesting candidate Irfan manhas. Today's turnout in voting is huge because people want change now in all corners. when asked about are PAGD befooling people over the restoration of Special status. He said that yes they are fooling people there are two ways to get back special status either by the Supreme Court or parliament.

Irfan further said that NC was talking of Autonomy, whey they didn't implement it, when they were having an absolute majority and PDP was talking of self-rule, why they didn't try to implement it despite remaining in power for many years, he asked.

Few people believe that when regional parties couldn't even save identity from last 70 years how could they restore it.

However political analysts believe that the alliance will decrease the voting percentage in the ongoing DDC elections as at gross root level there is no binding among the workers of the party. They said wherever alliance has given the mandate to NC candidate, PDP workers won't vote because of the rivalry from last many decades and vice-versa
So there is an alliance among leaders only and on ground-level, it is very minimal, they said.

Pertinently during 1st phase of DDC elections on Saturday voters said that the District Development Council (DDC) polls are to elect people who can solve our basic issues at local's level and it is not the domain of DDCs to solve our bigger demands like restoration of the special status of J&K.

Big issues like restoration of article 370 and 35A are for bigger platforms like the assembly or the Parliament and my vote to get our basic issues like road connectivity, water and electricity issues solved, said Rihaan (B.TECH) 22-year old voter from Remote area of South Kashmir."We voted for the redressed of our basic issues as we know DDCs, panches and sarpanches have no domain of framing laws and. Our vote uses this small platform to address the developmental issues of the people at the local level, Rihaan added.

Meanwhile, some voters who were long ques said that they cast their vote to get the lost identity back as they wanted to stay away BJP to gain any power in the ongoing poll process they are the people who are responsible for our miseries, said Showkat Kalas.

"Everything has been snatched from us forcibly and there is need to vote against them so that they will get a clear message that we aren't happy with their decisions," he added.

Ghulam Mohammad [78], another voter from the upper belt of Bandipora North Kashmir said that they need basic facilities and he cast his vote just for the development of their area which has been neglected for the last 70 years he termed today's voting as a vote for the transformation of development.

Mohammad further said that '" We have seen only killings, firing and other things since we opened our eyes and we are fed up of everything, stability and development of our area for what we have been begging since decades. Added that we know our everything has been snatched but how can DDCs help us in such bigger issues and whatever laws come, they come through central government, so DDCs cannot help us in bigger issues and they can help us only in development.