One year after NRC, Assam Muslims continue to face stigma of being 'Miya' and danger of disharmony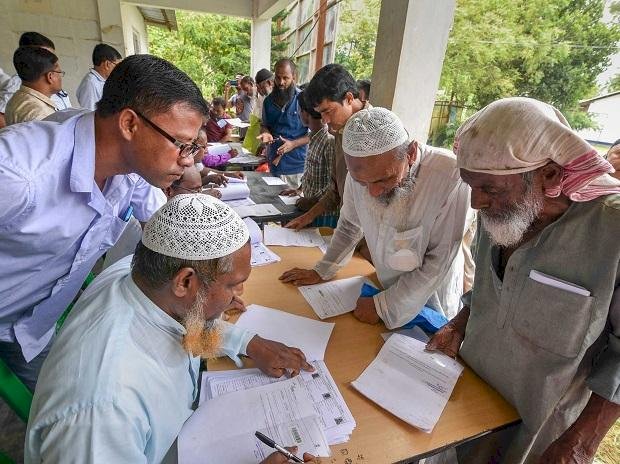 Muslims, who included in the list, still face the stigma of being called 'Miya'
After one year of launching the National Registry of Citizenship (NRC), there is no change in sight for the plight of Assam's Muslims, some of whom supported the exercise to get rid of the 'Miya' tag that refers to the descendants of Bengali Muslims who were brought to Assam by the Colonial British Government from Bengal Province during 1857. NRC has aggravated their plight further alienating them from the mainstream. Muslims as well as almost all political parties and student movements now want the process to be conducted afresh.
"We were eager to prove our identity so that future generations can escape from ethnic violence and lead a dignified life. Yet after inclusion in the list, people's perception continues to invariably hostile. Now we are looked with contempt for sabotaging the process" says Ashfaqul Islam, a volunteer for Brahmaputra Valley Civil Society.
The NRC process, according to him, has aggravated Assam's ethnic issues and has opened Pandora's Box of mutual estrangement. The Centre's controversial Citizenship Amendment Act of 2019, which aims to confer citizenship to non-Muslim migrants from neighbouring countries has aggravated semblance of communal harmony in the state.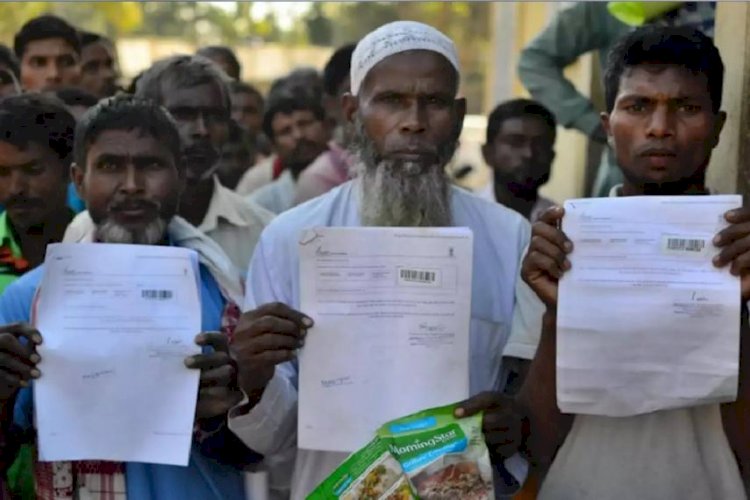 Muslims yet to be recognised as 'Indians'
"Muslims in Assam supported the process even though we had deep reservations about the bureaucratic conduct. Even after proving our citizenship, we are looked down with contempt," says Saleem Sarovar Mulla who works as a teacher in Barpeta district. The 'Miya' Muslim moniker may be removed from official documents, but Muslim's portrayal as outsider continues to be portent,
According to Mulla, all Muslims, except indigenous one, who made into the list are alleged to have forged documents. The wedge between the people has driven precariously and NRC stoked the latent communal animosities.
The process has brought the internal division among Assam Muslims to the forth. Due to the ethnic chauvinism, indigenous Muslims who constitute around 30 percentage of total 1.3 crore Muslim population are scornful of immigrant Muslims from West Bengal. Mulla says BJP is trying to widen the gap between two sects of Muslim population by covertly promoting indigenous Assam Muslim.
By playing ethnic card, according to him, BJP hopes to dent in electoral Muslim consolidation and thus preventing Congress and AIUDF better chance to come to power. In 2019-2020 state budget, Assam Indigenous Muslim Development scheme was announced to further exacerbate sectarianism between Muslims.
What is in making for excluded Muslims?
Muslims in the state have been widely alleging bureaucratic discrimination in all stages of exercise. The entire process is highly opaque and riddled with inconsistencies. "Same categories of documents provided by Hindus were approved whereas Muslim's were rejected or demanded other supportive documents. So the verification should be transparent and glitch-free", says Asarful Alom, a 10th class student from Chirang district. He is afraid of the bleak spectre of statelessness due to minor changes in the documents.
When the NRC update process began in 2015, the 1951 NRC lists were digitalised and uploaded so that applicants could trace their legacy to pre-1971 ancestors. However, when the updated NRC was published, people could only check if they had included by keying in their application receipt number, a unique 21-digit number linked to each family's application, in the NRC website. The full updated list along with legacy data is not available to the public. The absence of open access to data sources makes the appeal to courts and foreign tribunals a vexed task.
Activists say that ambiguity surrounding the exclusion from the list haunts the people. Proper guidelines are yet to be issued regarding appeal against the exclusion. Even those, who have been excluded from the NRC, have not received formal rejection memos, without which they cannot appeal at the foreigners' tribunals, which decide on matters of disputed nationality.
"People whose names are not on the final list are really anxious about what lies ahead. One of the reasons is that the Foreigners Tribunal does not have a good reputation, and many people are worried that they will have to go through this process," says author and journalist Sangeeta Pisharoty.
NRC exercise, according to her, has fanned dormant ethnic rivalries and even a fool-proof process cannot salvage deteriorating tensions. Politics needs to be insinuated from the process to ensure gradual communal reconciliation.
"Differences must be reduced even if they do not disappear altogether. There should be one cardinal rule: each side needs to give space to the other to speak without intimidation or fear of being shouted down. This is going to be the most difficult part — can there be frank conversation without confrontation? For this issue needs consensus — without that madhyam, things cannot move forward. It does not need brilliance and brinkmanship, political leverage or money power -– it needs genuine consensus and open minds", says Sanjoy Hazarika of The Hindu Centre for Politics and Public Policy.