Badruddin Ajmal gives financial assistance to families of youths, killed during CAA protest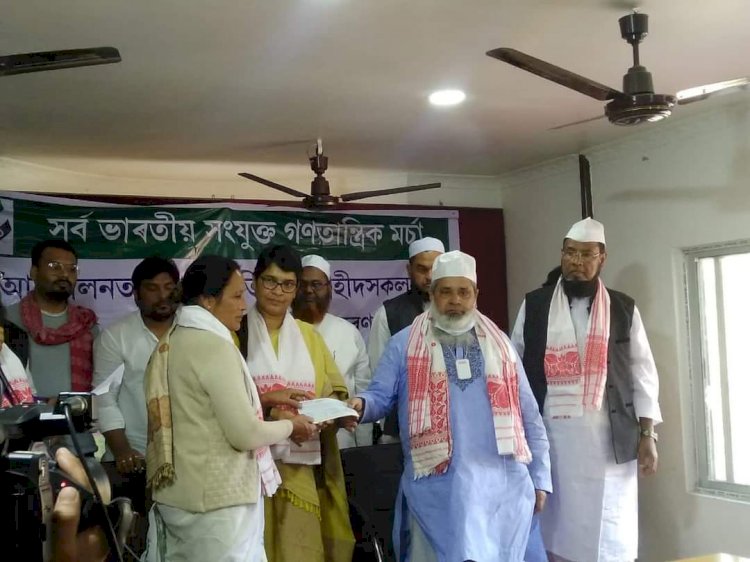 Families receiving financial assistance at the function, held at Dispur Press Club on Saturday
The Ajmal Foundation, run by AIUDF chief Maulana Badruddin Ajmal, has distributed financial assistance to families of those who lost their lives during the anti-CAA movement protestors in December, 2019. The financial aid was given during a function, held in Assam's capital Dispur on Saturday. "My tribute to the 5 youths who lost their life in Police firing this day last year," Ajmal's Facebook post noted.
The function also marked honouring of the families.The families received the cheques of Rs 50,000 at Dispur Press Club.
Handing over the cheque, Ajmal said that the anti-CAA movement should continue in order to save the Assamese language.
Ajmal denied the allegations by Assam Minister Himanta Biswa Sarma against Ajmal Foundation of taking funds from the foreign NGOs having direct link with Pakistan based terrorist groups. "The allegations are baseless and AIUDF will take action against Himanta and Health Minister Pijush Hazarika," he said.