How Rehab Foundation is ending the taboo around menstrual hygiene in Bihar and WB villages 
Updated: Nov 18, 2020 - 19:07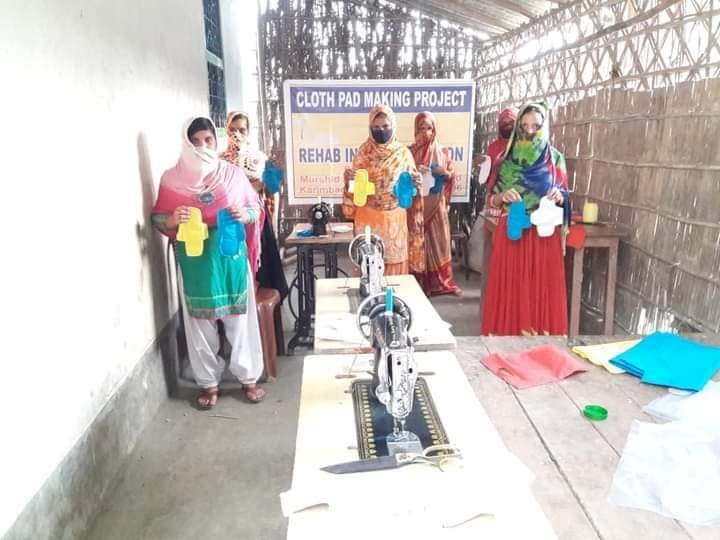 Members of Rehab Self Help Groups during reusable sanitary pad making
By Mohamed Shafeeq, The Site

Very often, Asma (name changed), like other residents, was forced to compromise during her menstruation. In fact, the locals would not even dare to speak about menstrual hygiene. And this was mainly due to two reasons; lack of awareness about menstrual hygiene and impotence to afford sanitary pads. The 20-year-old girl from Champi village in Katihar district of Bihar along with a group of locals is now on a mission. The group is raising awareness about menstrual hygiene while making sanitary pads and distributing them among locals. This is due to the efforts of Rehab India Foundation, which adopted Champi through its Model Village programme and rolled out a slew of health and empowerment programmes.
"Sanitary pads had no significance in my life. I lived in a village where women were left with no option but to make use of rotten clothes and leaves to maintain hygiene during menstruation. Things have started to take a healthier turn after Rehab stepped in," Asma says.
Launched in 2018, Rehab India Foundation has been focusing on empowering the rural population by providing education, health and economic development. Rehab's healthcare programme is aimed at ensuring long term and positive impact within marginalised populations with a focus on women and girls. It works towards strengthening the government healthcare delivery system.
Currently, women in five villages of Katihar district are involved in making reusable cloth sanitary napkins. "We found sanitary napkins in shops. But, we had little money to spend on pads. We were quite surprised to know that reusable menstrual pads could be made from clothes," Asma adds.
In fact, the health awareness programmes, carried by Rehab, in collaboration with NGOs Humans for Humanity and Taarini, sounded the bugle for a change. The locals attended a session of the Rehab health awareness programme in which functionaries of the two NGOs gave a lecture about menstrual hygiene and the ways to maintain it. The programme also had a video session that taught the attendees how to make cloth sanitary napkins.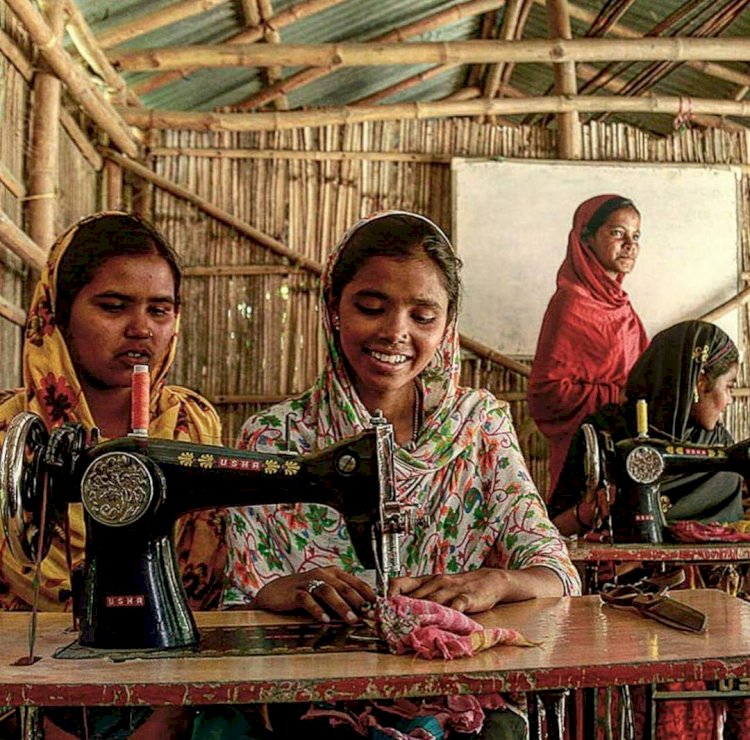 "Five women were picked up at Champi where workshops were held for sanitary pad makers. We had given these women tailoring machines that are now being used for pad making," said Rehab project manager Insafuddin. Apart from Katihar, the project is currently on at Kabilpur, one of the Rehab Model Village in Murshidabad district of West Bengal. Here, five women pad makers are involved in the project.
Insafuddin said the project is evoking a good response in these villages where the pads get more users while more women are drawn towards producing pads. With eight layers, the pads are made of cotton and Polyurethane laminate (PUL) fabrics and umbrella cloth.
"We plan to spread the project to more villages and tempt the women to make use of the pads. We are also looking to help the makers earn profits with the help of NGOs," he said, exuding his confidence in further developing the project as a financial empowerment programme. Various NGOs have expressed their willingness to help these women find markets for their products in cities.
Currently, Rehab is running its Model Villages in Assam, Bihar, West Bengal, Karnataka, Manipur, Uttar Pradesh and Andhra Pradesh. Today, Rehab runs a full-fledged Village Development Programme that runs for five years for the adopted village along with important short-term programmes.