This 22-year-old helped raise over Rs 10 lakh for the poor during the pandemic. Read her inspiring journey
Updated: Jan 7, 2021 - 16:52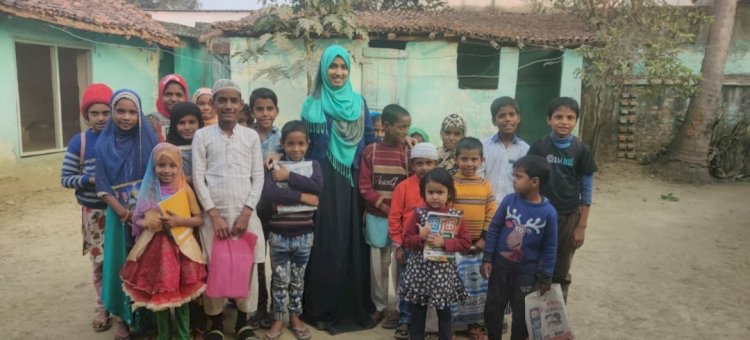 Shaikh Tabinda with children in Bihar village
The global pandemic Covid-19 unleashed some of the worst atrocities on the poorest sections of society. Images of people dying on their way to home, getting run over by a train while sleeping, and standing in lines miles long for food will haunt humanity forever.
However, it also helped unearth some of the hidden gems of our society; people who came out to help the poorest when everyone else seemed to have shut doors on them. When hungry people were staring at a crisis, a group of students became hope and decided to help the poor people. Shaikh Tabinda is one of them.
This 22-year-old Mumbai University student started an initiative with four other members to help in terms of food, health, and education for the poor people. The main focus was to fight hunger. These young students made it their priority to help the needy through the dark days.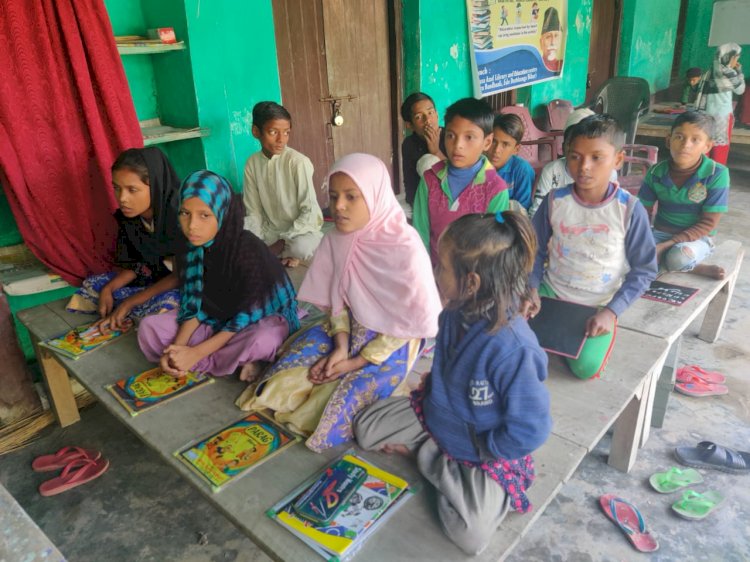 When Shaikh Tabinda visited her hometown for the first time in Bihar, the government announced a nationwide lockdown to contain the spread of coronavirus in the country. She had optically canvassed the poor people of the village, who were severely affected by the lockdown.
Shaikh Tabinda decided to raise crowdfunding with four other students. Social media plays a significant role in getting associated with many NGOs and donors like the IMRC (Indian Muslim Relief and Charities), and Sonu Sood came forward to help them. Other members: Abdul Azim Adil, Sharjeel Ahmed, Abu Huzaifa, Abdul Basit were involved from procurement to distribution, divided each task among themselves. They will continue the mission until the pandemic ends.
"It commenced with feeding the needy. This lockdown has taught us about our responsibilities towards society and the nation," Shaikh Tabinda told The Site. We have raised more than Rs. 11.2 lakh in which 10 lakhs is for the rations like rice, flour, lentils, sugar, tea powder, oil. This is in addition toDuring Ramzan, we were motivated to help more people with Ramzan items survive the crisis. And the rest of the funds were used for medical facilities, smartphones for unprivileged students, education fees, and blankets. With the money raised, we have served around 5,00p families in many areas of the Madhubani district, Uttar Pradesh, and Mumbai," she said.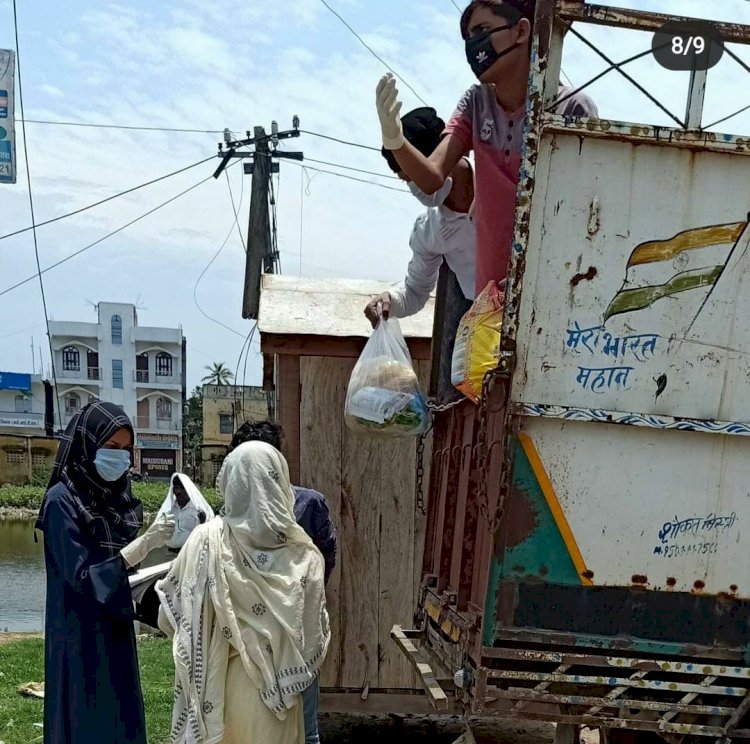 The medical expense stood at Rs. two lakh while more than Rs. one lakh was spent as education fees.
"In between working, I had confronted a lot of ridicule as a young lady working throughout the day in a gathering of young men. It is time that we should see gender as a spectrum instead of two sets of opposing ideals," she added.
All the beneficiaries exalted the team's work and efforts, "I didn't have money and was suffering from poor health. I got rations, Medical facilities throughout the lockdown. For winter I got a blanket also, they have solved all my problems," said Munni, a woman from Bihar.
Eram, pursuing a Bachelor of Education (B.Ed), is a mother of three children. Her husband is a disabled man. The lockdown deteriorated her condition. She was unable to pay her college fees.
"I was very disturbed at that time, but Shaikh Tabinda and her team contributed the fees for the whole year, and thanks to them I can continue my studies," Eram told The Site.
Currently, Shaikh Tabinda is working to facilitate a hospital in her village. Further, she will perpetuate her work on education, health, and many other things for the most backward villages, in her district and other parts of Bihar, besides she encourages other students to contribute to society as much as possible.