How Haritha candidates are signalling a change in IUML's attitude towards women political representation
Updated: Nov 30, 2020 - 18:17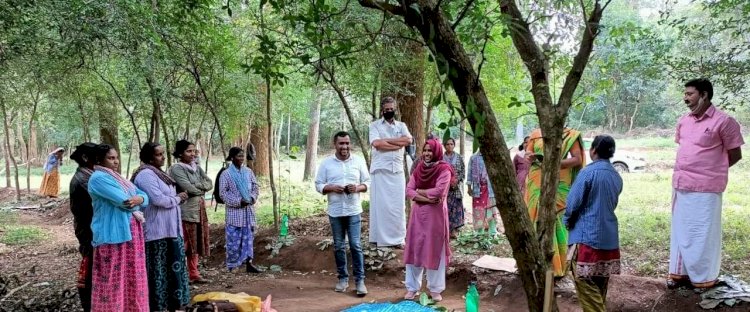 Mufeeda Thesni during campaign at Panamaram in Wayanad district/ Haris Puzhakkal
By Mohamed Shafeeq, The Site

With a few days left for the local self-governing body polls, Inshida is busy winning favour among voters. The 21-year-old girl is in the electoral fray in Moodadi panchayat of Kozhikode district on Indian Union Muslim League (IUML) ticket. Ranjisha in Melattur panchayat of Malappuram district has to tell almost the same tale. IUML has fielded this postgraduate student in the 21st ward of Melattur panchayat in Malappuram district.
The duo is indicative of an emerging trend which is widely perceived as pathbreaking within IUML politics. And Haritha, the girl's wing of Muslim Students Federation (MSF), the students' outfit of IUML, helped these girls script the latest story of women representation in IUML electoral politics. The two candidates say Haritha helped them push themselves through the barriers to explore spaces. Sounding the bugle for a change, around 20 Haritha functionaries and members are representing the IUML in the local body election.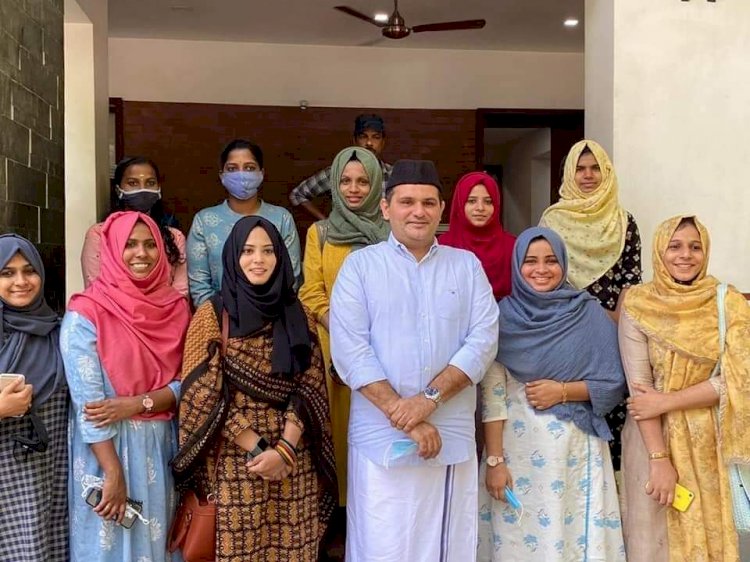 Haritha functionaries with Muslim Youth League state president Sayyid Munavvar Ali Shihab Thangal
Haritha was formed by MSF state leadership in an attempt to draw girls towards campus politics in 2012. "Haritha's emergence was trailblazing. The organisation played a pivotal role in changing the impression of politics, which was hitherto perceived as a 'dirty business' by girl students, especially Muslim girls. They started to take to students politics under the aegis of Haritha. Happy to see that a remarkable number of them have gone an extra mile by getting candidature," Haritha state general secretary Najma Thabsheera told The Site. She is contesting from Thirurkad division of Perinthalmanna block panchayat in Malappuram district. Haritha's president Mufeeda Thesni tries her luck at Panamaram division of Wayanad district panchayat. In total, ten Haritha functionaries are seeking people's verdict.
The candidature of Haritha functionaries and members assumes significance if the current scenario of Kerala, where politics is often perceived as elders' affair, is taken into account. To add to this, IUML owns a 'track record' of not having any female member in Kerala Legislative Assembly and Parliament.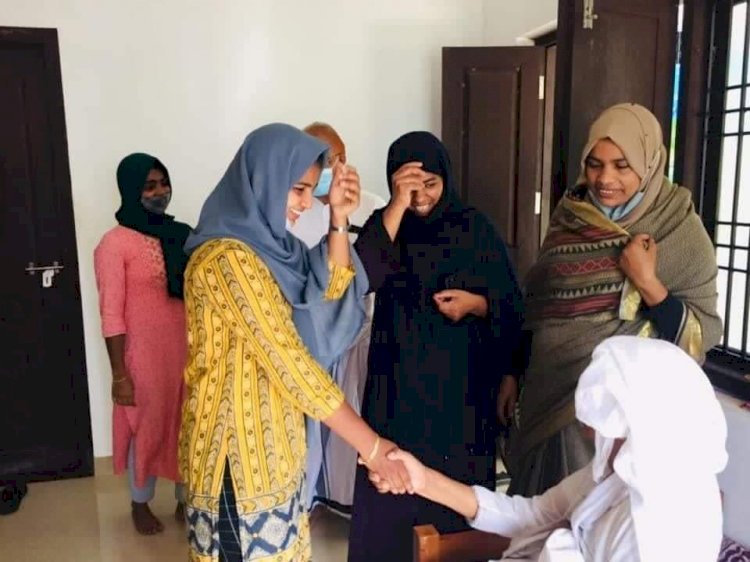 Inshida during campaign at Moodadi panchayat in Kozhikode district
Najma says IUML's gesture has come as recognition for Haritha's grandeur and acceptance in educational institutions.
Inshida was nominated by the IUML local leadership after she won accolades as Haritha leader at SARBTM Government College at Koyilandy while she was pursuing her graduate studies.
The campus remained to be a Students' Federation of India (SFI) stronghold until she announced her candidature for the college election. "For boys, it was a tough affair to get organised under the flag of MSF and contest under the looming threat of assault from SFI. I chose to contest because I believed a girl will be spared by SFI. Thanks to Haritha, it helped us get organised in one of the SFI bastions," Inshida said.
Najma strongly believes that the new trend in IUML electoral politics will further pave the way for impending changes. "Wind of change is blowing within the party forcing it to take a shift from its patriarchal structure," she said, exuding her confidence in her party getting a woman MLA in the next Assembly polls.
In 1996, Qamarunnissa Anwar, lone IUML woman candidate, lost to CPM leader Elamaram Kareem by more than 5,000 votes in Kozhikode South constituency. And after the failed move, the party is yet to field a woman candidate in Assembly polls.