19 Muslim MLAs from Bihar this time, down from 24 in 2015
Updated: Nov 18, 2020 - 08:47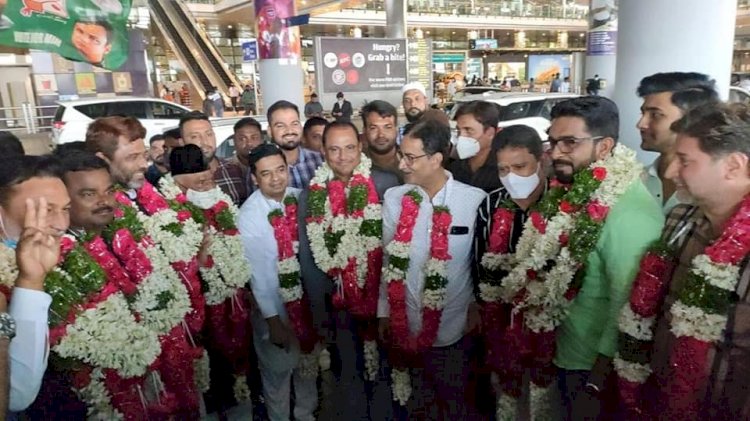 By Mubashir M, The Site
The number of Muslim representatives in Bihar Legislative Assembly has gone down to 18 from 24 in 2015. With eight members, RJD has the most number of Muslim MLAs while five AIMIM and four Congress candidates won the election. One each from BSP and CPI-ML also made entry to the Legislative Assembly.
RJD candidate Shamim Ahmed was selected from Narkatia while party representatives Mohamed Kamran, Ali Ashraf Siddiqui and Mohammad Nehal won Gobindpur, Nathnagar and Rafiganj seats. Akhtharul Islam Shaheen, Yusuf Salahuddin, Saud Alam and Mohammad Israil emerged as winners from Samastipur, Bakhtiarpur, Thakurganj and Kanti constituencies.
From the Seemanchal area, where AIMIM performed remarkably well, five Muslim representatives were elected to the assembly. The party won Baisi, Amour, Kochadhaman, Bahadurganj and Jokihat, all of them Muslim dominated constituencies. At Baisi, Ruknuddin Ahmad won with a margin of 16,373 votes while party state unit president Akhtarul Iman won Amour with a margin of 6,151 votes while securing 49.75% vote share defeating RJD's Saba Zafar. At Jokihat, AIMIM candidate Shahnawaz won the seat with a margin of 6,433 votes. He secured 34.26% of total votes by winning 46005 votes. Mohammed Anzar was elected from Bahadurganj by 17309 votes. Muhammed Izhar Asfi made entry to the Legislative Assembly from Kochadhaman where the party won with a clear majority of 31314 votes.
The region, which is considered the most backward in Bihar, has a 47% Muslim population. This makes the region demographically peculiar in terms of political behaviour. In 2015, out of these five, four seats were won by the Grand Alliance. RJD won Baisi and Jokihat while Congress had won Bahadurganj and Amour. Kochadhaman went to JD(U).
Congress candidates Abidur Rahman won Araria while Shakeel Ahmad, Afaque Alam and Ijaharul Husain were elected from Kadwa, Kasba and Kishanganj respectively. Mahboob Alam of CPI (ML) (L) was elected from Balrampur and BSP candidate Mohamed Zaman Khan won Chainpur. While the BJP fielded no Muslim candidate JD(U) has 11 Muslim candidates in the electoral fray.
In 2015, a total of 24 Muslim candidates, 12 from RJD, six from Congress, five from JD (U) and one from CPI-ML, were selected.
Muslims make 17 % of the total population of Bihar. They form 20% of the total population in Kishanganj, Purnea, Katihar, Araria, Supaul, Madhepura, Saharsa, Madhubani and Darbhanga districts. At least 12 constituencies have Muslims with more than 40% of the total population. At Kochadhaman and Amour, Muslim voters account for more than 74% of the electorate.