Owaisi reveals facts to deny 'vote katwa' allegations
Updated: Nov 11, 2020 - 20:32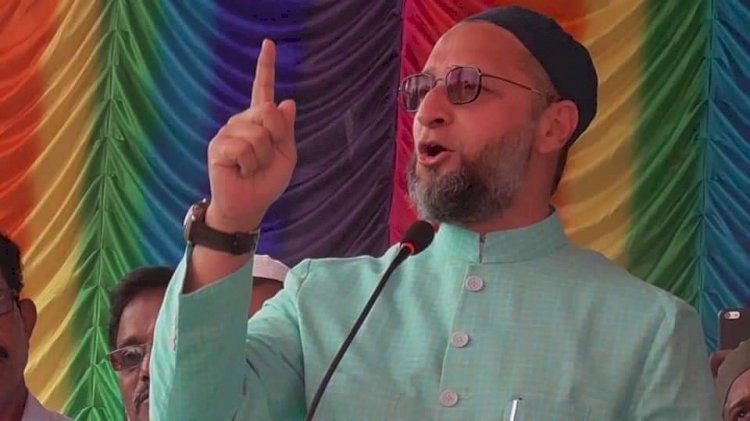 The All India Majlis-e-Ittehad-ul-Muslimeen (AIMIM) chief Asaduddin Owaisi has refuted the 'vote katwa' allegations by the Congress in Bihar election. Owaisi said the Congress is still shouting 'vote katwa' just as before trying to deflect blame on AIMIM. "They've already started blaming their own failure on AIMIM's success in BiharElections," Owaisi noted.
The Congress had accused AIMIM of undermining its vote base in Seemanchal region of Bihar to help the BJP. Senior party leader Adhir Ranjan Chowdhury, called Owaisi as a "vote-cutter", asked secular parties to be "alert'. "All secular parties should be alert about vote-cutter Owaisi. BJP's tact of using (Asaduddin) Owaisi sahab's party," the Congress leader was quoted.
Owaisi, who came up with a few facts, said the party only contested 20 seats winning five of them while Mhahagathbandhan and NDA won nine and six seats respectively. "On seats where NDA won, the victory margin was higher than our votes. NDA would have won regardless of our candidate. In other words, MGB failed to defeat NDA on these seats," he said.
"In Sherghati, RJD fielded a candidate from extremist Durga Vahini but still won. What does that say about radicalisation and 'vote cutters'?," he added.
Soon after the allegations came out, Owaisi had responded that AIMIM was treated like untouchable while the party leadership approached others expressing willingness to form an alliance. "Our Bihar unit president Akhtarul Iman went and met all the parties for the alliance but these parties treated the party like untouchable and now they are blaming us their loss," he said.
"By contesting elections, I am preventing radicalisation of those people who have lost confidence in democracy. It's a shame that Congress is calling our success radicalisation when they have fully embraced majoritarianism and violence," Owaisi noted.
AIMIM won five seats in Bihar. Party state unit chief Akhtarul Iman won Amour while Shahnawaz was elected from Jokihat. Mohammad Anzar Nayeemi, Syed Ruknuddin Ahmad and Muhammed Izhar Asfi won Bahadurganj, Baisi and Kochadhaman seats respectively.