U P Police diverts attention from Hathras rape, arrests of journalists and activists condemned
Updated: Oct 14, 2020 - 19:42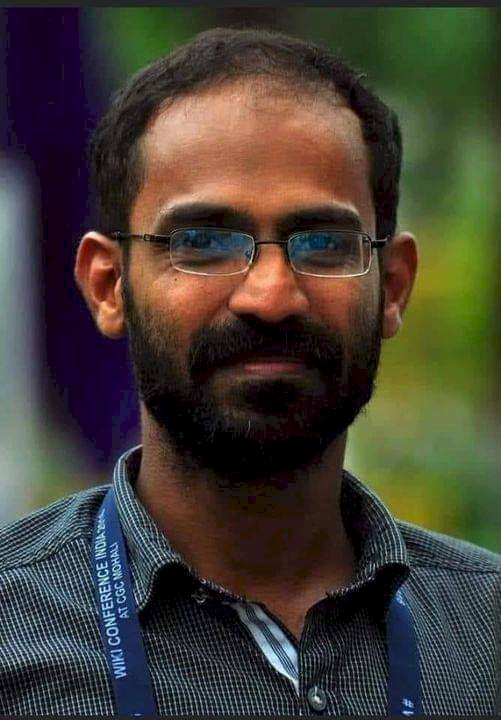 By Aas Mohammed Kaif and Mohamed Shafeeq, The Site
Attention in the Hathras case seems to be shifting slowly, but not in the right direction. Instead of focussing on the culprits who committed the heinous crime, the Uttar Police has instead resorted to attacking and arresting people demanding justice for the family of the deceased. Two members of the Popular Front of India (PFI) and one Kerala journalist along with one more person were arrested on charges of sedition and the UAPA. On Monday, the three were presented at a local court in Mathura and sent for 14-day judicial custody. The four-Sidheeq Kappan from Malappuram, Ateeq-ur-Rahman from Muzaffarnagar, Masood Ahmed from Bahraich and Alam from Rampur were, according to the police, part of a conspiracy to instigate riots. A sum of Rs 100 crore was allegedly made available to PFI and Bhim Army, according to media houses sympathetic with the ruling BJP. However, these claims were immediately dismissed by the Enforcement Directorate.
Kerala Working Journalist Association has criticised the arrest of Sidheeq Kappan, saying that he is a credible journalist and called for his immediate release.
"The police has flouted all guidelines laid out by the Supreme Court and the democratic procedures in this country in the arrest of Kappan. He was even denied his right to seek possibilities of taking bail and contacting lawyers, relatives or friends" a statement by KUWJ New Delhi Unit said.
"We deplore the UP Police's decision to impose UAPA against Kappan, a reporter who was doing his duty. This is a clear message to the media in India that objective reporting will not be allowed in the State. This is not just an attack on the press freedom, but also on the democratic rights of Indian citizens," it added.
KUWJ, which filed a habeas corpus petition at the Supreme Court, has been told to approach the Allahabad High Court.
Ansar Indori, the lawyer who is representing the four in the High Court, said the four were completely innocent. "Kaleem was simply doing his work as a journalist and they have the constitutional right to do that. These arrests are an attempt by the police to divert attention," he told the Site.
The UP Police's Actions have left the families of the people arrested confused.
Raunaq Rahman, father of Ateeq-ur-Rahman expressed shock at the arrest of his son. A resident of Ratanpuri village, Muzaffarnagar district, who works at the local post office, Raunak said his son is a talented kid who is pursuing his PhD. "We came to know about his arrest from the media. He has nothing to do with PFI and is simply a student leader. He is being wrongly accused and we are not even being allowed to meet him," he told The Site.
Kappan's wife Raihanath told a Malayalam website that the arrest was politically motivated. "My husband isn't associated with any party. And he was denied the right to even speak to his advocate," she said daring the UP police to prove the allegations against him.
Kaplan's friends rubbished the charge against him alleging funding the riots. P K Manikandan, a working journalist from Kerala, noted that Kappan was unable to even afford his daily needs. "He is unable to complete his house construction which he started eight years ago. How can he fund the riots?" he wondered in his Facebook post.
Meanwhile, UP Police said Ateeq had been on there radar for some time now. Rajendra Giri, Officer in Charge, "We came to know that Ateeq is associated with PFI. We had gone to his house previously too, but after the Hathras case when we were told to arrest him we informed his family. He is associated with Campus Front of India (the students' wing of PFI), but he is not involved in any activity at a local level."
Jan Nisar, who is well-informed of criminal cases in Western Uttar Pradesh, says there has been a marked increase in the cases against journalists and activists in UP. "They are directly booked under Sedition, which makes no sense. None of the cases against these people is strong on a legal basis; they are unlikely to be proved in courts. The UP Police has been using UAPA and NSA against anyone that is raising there voice against the state government. However, it is unlikely that the courts will see this the same way."