Three Muslim girls make Uttarakhand villages proud by making entry to state judicial service
Updated: Jan 2, 2021 - 18:38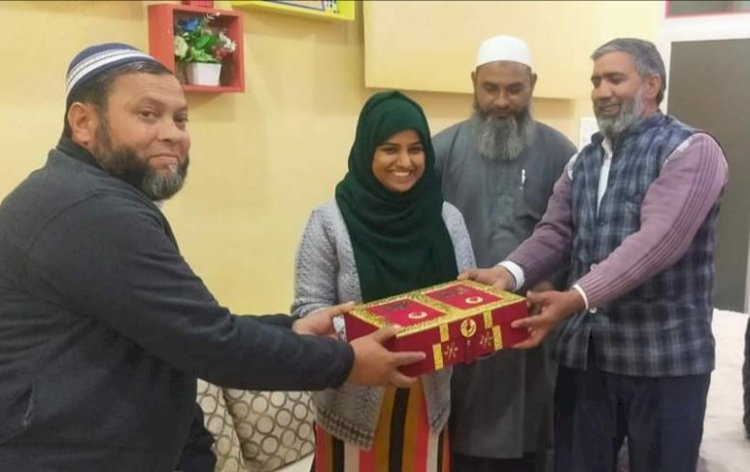 Family of Jahanara Ansari celebrating her achievement
Three Muslim girls have fetched joy and pride to Haridwar district by getting selected judge to Uttarakhand Judicial Service. While the results were announced on December 22,
Gulista Anjum, Ayesha Farheen and Jahanara Ansari made it to the list by securing a meritorious victory. The achievement assumes significance as the trio hails from rural Uttarakhand where pursuing higher study remains to be a difficult task.
Two girls belong to Shahpur and Buddi villages near Roorkee while the third girl is from Sarai village here. The three villages are yet to get a high school.
Family of Gulista Anjum, the youngest daughter of social worker Husain Ahmed Malik of Buddi village, is in joyous mood after the girl passed the Uttarakhand Judicial Service Civil Judge (Junior Division). Hussain Ahmed told The Site that the achievement is a result of his efforts for women education. Hussain advocates women empowerment through encouraging higher education for girls in Muslim community.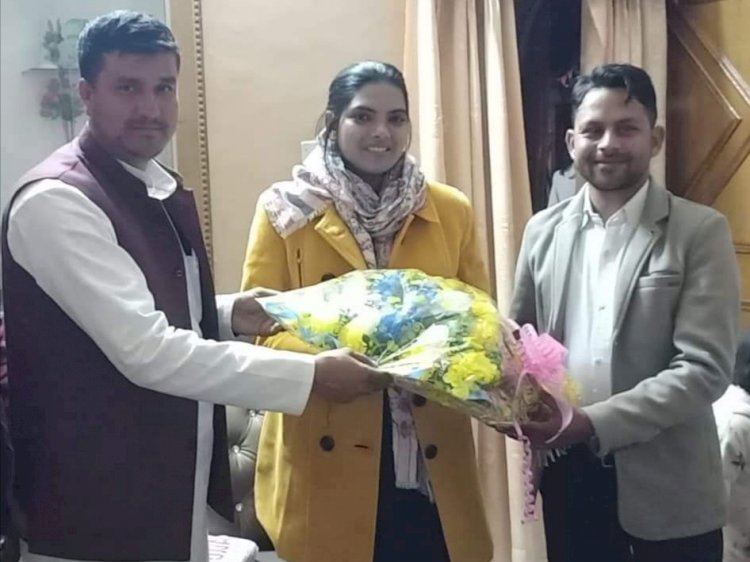 Gulistan Anjum celebrating her victory
Gulistan said her father had dreamt since her inter days that she would become a judge once. "Since then, I have been working to fulfill his dream of my father and allocating my for the oppressed class. She completed LLB with Gold Medal in 2016 from D.A.V. Post Graduate College Dehradun. She was then given coaching by retired judge VK Maheshwari in Clementown. In the first attempt in 2017, she qualified for the interview and failed to make it to the victory. But, she did not lose hope and decided to proceed.
Gulistan gives credit of her success to the family and teachers. She says that whoever comes to the court for justice will get justice adding that it's very important to educate girls."If our daughters are educated, the society will be safe. It's very important to work hard to be successful. Success is needed by standing firm against failures," she said. Her brother Asad is a 2015 batch PCS officer posted in GST department in Haridwar while sister Zeenat is gold medalist in MA. She runs a school in Roorkee.
Jahanara is a common village girl and she managed to stay away from social media to realise her dream. She passed this exam without joining any coaching centre. "I just had to study. There was no pressure on me. There was no financial problem of any kind," she said. Her brothers were fully supportive while the eyes of the whole house were on her. "The whole family encouraged me. I had the freedom to choose my subjects. I had chosen myself to do journalism and after that I decided myself to study law and now I have decided to go to judicial service," she said thanking God for getting a perfect supportive family. "My mother used to say that if you become something, many closed doors will open. Now I hope that will happen," she said.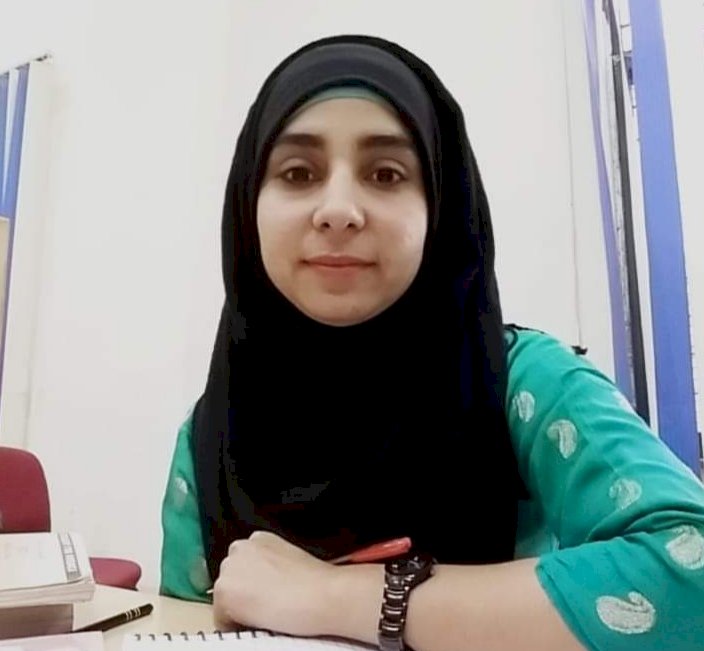 Ayesha Farheen
Ayesha, hails from Shahpur, located five km away from Roorkee. Her father Sharafat Ali Gada is a school drop out who stopped studying at fifth while her mother never went to school. The village is still in demand for a high school.
Ayesha, who secured 9th rank, also falls in the category of highly specialised. She achieved this in her first attempt with just six months of preparation. "I feel blessed and I want to stay serious. And integrity and virtues are in my blood. I tolerated everything," she said, adding that she is set to do work with the book of law in a true professional way.
"I haven't met any judge before this. There were only two important things in my life; my books and my family. I think we should give girls enough opportunity to help them move forward in studying," she said. There are eight lawyers in the family but Ayesha is the first girl to study law.
"My daughter has done an amazing thing. I was able to study till the fifth. Her mother could read the Quran. There is no English school in the village. And I decided to give my daughter education," says Sharafath Ali.
The family sent her to the nearby village for highschool studies and to Roorkee for higher studies. She further studied in Allahabad and then made to Aligarh Muslim University where she completed LLM.
"She is the eldest daughter. And Allah has showered blessings on us by helping her grab achievements," he said.
Out of the total 17 judges in Uttarakhand this year, four came from the Muslim community, out of which three are girls. Earlier, 18 Muslim girls became judges in Uttar Pradesh Judicial Service Result and 5 in Rajasthan Judiciary.