Rickshaw driver to leading transporter: Nagpur billionaire spends 85 lakhs as oxygen zakat for covid hospitals
Updated: Apr 27, 2021 - 13:39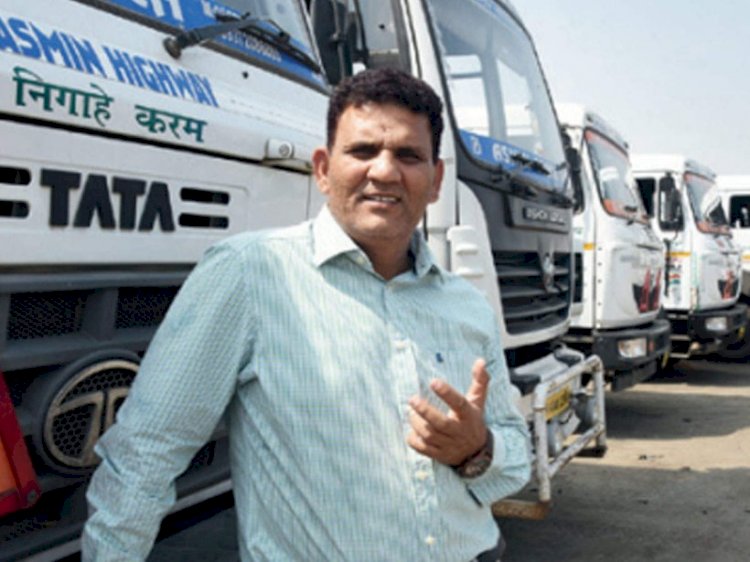 Nagpur-based businessperson, Pyare Khan has paid oxygen zakat by spending 85 lakh rupees to buy 400 metric tonnes of liquid oxygen and supply them to Government Medical College Nagpur for the treatment of Covid patients.
Khan, the owner of Amshi Transport is a leading transporter in India and for the past few weeks, he has been providing oxygen to hospitals in and around Nagpur.
Khan has twice sent tankers carrying 16 tonnes of oxygen to the medical colleges in Nagpur from Bhilai, Chhattisgarh. As of now, he has provided 32 tonnes of oxygen.
Though the administration has promised to settle his dues, Khan considers the expenditure as his duty-bound donation or 'zakat' during the holy month of Ramzan. He has decided not to accept the payment from the government, considering it as his service to humanity.
Pyare Khan, son of a small grocer from the slums of Taj Bagh, started by selling oranges outside Nagpur railway station in 1995. Later he turned himself into a rickshaw driver, and today, he owns a company worth Rs 400 crore with 300 trucks. His journey from rags to riches is a case study in IIM.
In his efforts to supply oxygen timely to the hospitals, Khan has paid three times more to hire two cryogenic gas tankers from Bengaluru. And as the oxygen demand soared amid the increasing death rate in Nagpur, Pyare Khan paid Rs 14 lakh more than the market price for the tankers.
Pyare Khan also aims to donate 116 oxygen concentrators to AIIMS, Government Medical College and Hospital (GMCH) and Indira Gandhi Government Medical College & Hospital (IGCMCH) in Nagpur.