Malappuram native to Oxford to advance AI
Updated: Jun 28, 2021 - 22:08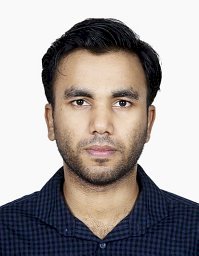 Cheering the natives of Mongam, Dr C.K Safeer is to join the prestigious Oxford University, as the associate research scientist in the Physics department. Safeer topped the interview, in which hundreds had applied, and five were shortlisted.
Safeer began his academic journey from Mongam Ummul Qura Higher Secondary School and finished his schooling from Morayur V.H.M Higher Secondary School.
He graduated in Physics from Hansraj College, Delhi University and flew to France for his post-graduation in Joseph Fourier University, along with the scholarship provided by the Indian science ministry and France government. Safeer was among the 12 who secured the scholarship from India.
Safeer went on to earn his doctorate in Nanophysics from Spintec laboratory which is a part of the French Atomic Centre. After securing the Marie Curie scholarship, Safeer has been working for the last four years as a research scientist in the nanoGUNE research centre in Spain.
Safeer has published ten research papers in several international scientific journals and two of his articles have come up in Nature, the premier scientific journal that publishes top inventions of the world.
Safeer owns three international patents, as a part of inventing a new kind of magnetic memory that can be used in phones and computers.
Safeer is to join Oxford University for their dream project of developing highly efficient computers that can function like human brains.
Brought up in the humble backgrounds and rural villages of Malappuram, Safeer will be a part of the great discoveries in the world of Robotics and Artificial Intelligence. The revolutionary educational enterprises pioneered by C.H Mohammed Koya and others are bearing fruits, as the community is making great contributions in various fields.
Born to late Chenattukuzhiyil Mohammed and Khadeeja, Safeer is married to Shireen, who is a Computer Engineer in Spain.