Captain at 24, CIGI felicitates Dr Adhil Hameed Chettiyam
Updated: Sep 11, 2021 - 09:36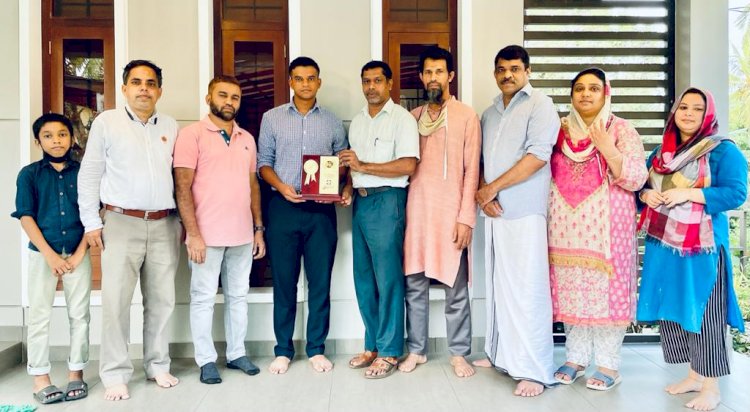 Commissioned as Captain in Indian Army at the young age of 24, Dr. Adhil Hameed Chettiyam Thodiya, prides Edarikode village of Malappuram.
Centre for Information and Guidance India (CIGI) unit of Tirur honoured Adhil Hameed.
Hameed started serving the Indian Army after graduating in Medicine from Armed Forces Medical College, Pune.
"While I was preparing for entrance, then itself, I kept Armed Force Medical College (AFMC) in mind," shares Hameed.
After clearing AIPMT and AFMC interview in 2015, Hameed got admitted into AFMC on merit. By the next four and half years, Hameed graduated in medicine as a medical cadet of AFMC. Later, Hameed got commissioned as Lieutenant, in 2020.
"Meanwhile, I completed my House Surgency at Command Hospital in Lucknow. With the completion of House Surgency in one year, I have been commissioned as Captain," says Hameed.
Hameed hopefully shares, "After serving the next four years as captain, I will be commissioned as Major. And right now, I am off to Kashmir to complete my field service as Captain."
Son of Shameema Hameed and Hameed Ali C.T, Hameed Ali was felicitated by K.M Haneefa, K.P Luqman, K.A Muneer, Saidalavy Arimbara, Akbar C.T from CIGI.