SIO Kerala launches 'Dictionary of Mappila Martyrs', adds names omitted by ICHR
Updated: Sep 15, 2021 - 00:21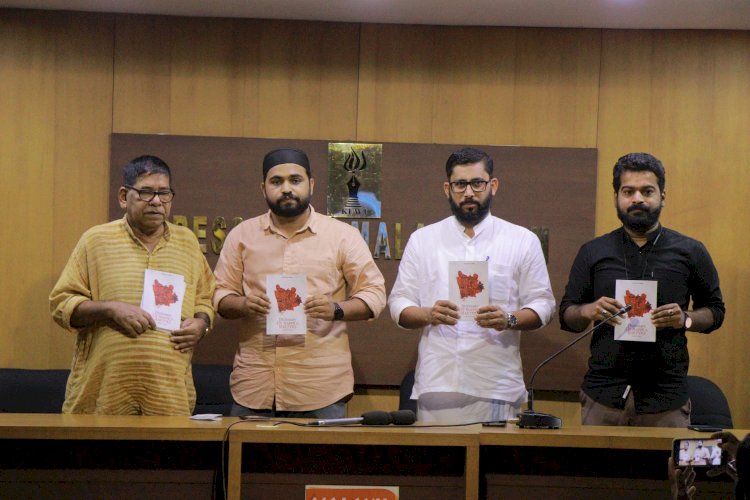 The 221 pages book released by SIO briefly introduces all the 387 Moplah martyrs who fought British and Hindu feudal lords.
Protesting against the Indian Council of Historical Research (ICHR) removal of Malabar Rebellion martyrs' names from 'Dictionary of Martyrs of India's Freedom Struggle', the Students Islamic Organization of India (SIO) Kerala unit on Monday launched the same, but with the names of the erased ones added.
Handing over the book titled "Dictionary of Mappila Martyrs" to prominent historian, Alavi Kakkadan, SIO state president, Amjad Ali EM said that the Malabar Rebellion of 1921 discomforts Hindutva politics and therefore the dictionary released by the governing Sangh Parivar can't include Malabar martyrs.
Along with his extensive research works on Malabar Rebellion, Kakkanadan is also the chairman of Variyan Kunnathu Kunjahammed Haji Foundation of India.
"The greatness of Variyam Kunnan and Ali Musliyar lies in not getting into the good list of Sangh Parivar. And history will remember them for getting omitted from Sangh distorted history, " added Amjad Ali.
It was while reviewing the fifth volume of the Dictionary of Martyrs: India's Freedom Struggle 1857-1947, ICHR recommended the deletion of the names of Mappila martyrs, saying that the 1921 uprising against the British was never part of the independence struggle but a fundamentalist movement focused on religious conversion.
But historically, the Malabar Rebellion of 1921 fought imperialism and feudal landlords who supported the British rule.
The book with 221 pages was launched at Malappuram Press Club, in the presence of Jamaat-e-Islami Hind (JIH) state secretary Abdul Hakeem Nadvi, SIO state secretary Rashad VP and Basheer Thrippanachi from Solidarity Youth Movement.