Delhi violence: A year on and how free and fair are police investigations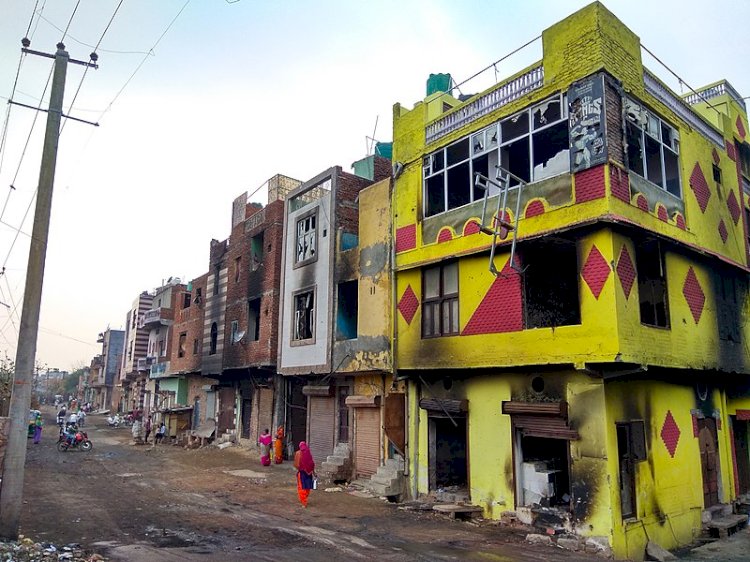 A year after the northeast Delhi riots,
which left 53 people killed and several properties damaged, the police investigation is still pending in 407 of the 755 cases registered.
According to reports charge sheets have been filed in 348 cases, against 1,569 people for alleged involvement in the communal riots. Police sources said among those named in the charge sheets are 802 Hindus and 767 Muslims.
The riot resulted in the arrest of 956 Muslims and 868 Hindus of which 1,165 are still in jail, and 652 (almost 36 per cent) are out on bail.
Out of the total 755 cases, as many as 62 including the 53 murders are being investigated by three special investigation teams (SITs) constituted by the Delhi Police Crime Branch. One case that alleged the riots were "meticulously planned by key conspirators" is with the Special Cell, and the charge sheet in the case has been filed. The remaining 692 are with the northeast district police.
The riots went on for three days - 23 to 25 February last year. Men armed with sticks and rods roamed around the lanes of northeast Delhi torching vehicles, shops, houses with Muslim name boards burnt and places of worship vandalised.
The worst-hit areas were that of Jafrabad, Welcome, Seelampur, Bhajanpura, Jyoti Nagar, Karawal Nagar, Khajoori Khas, Gokal Puri, Dayalpur and New Usmanpur.
"Fair and impartial investigation"
The Delhi Police exhibit the number of arrests from both the communities and claims that they registered cases in a free and fair manner. The investigation is solely upon credible sources and scientific evidence they further add.
Around 950 CCTV footage and video recordings were obtained by the police from multiple sources, including CCTV Cameras installed on the roads, video recordings from smartphones, video footages obtained from several media houses and they are analysed with the help of video analytic tools and facial recognition systems. Licence database and Artificial Intelligence have also collaborated in the investigation, police says.
But it is to be noted that high profile criminals who instigated the violence are out there free. Videos of Kapil Mishra, former BJP MLA and Anurag Thakur, BJP MP inciting violence have gone viral, yet they are unarrested.
Most of the arrested and jailed are from poor households and at many times the sole bread earners of the family. Many families are struggling to meet the legal expenses at a time when several of the accused have been acquitted by court citing the absence of evidence or fabricated evidence.