Amaan helps underprivileged students get their chance at online education
Updated: Mar 23, 2021 - 19:45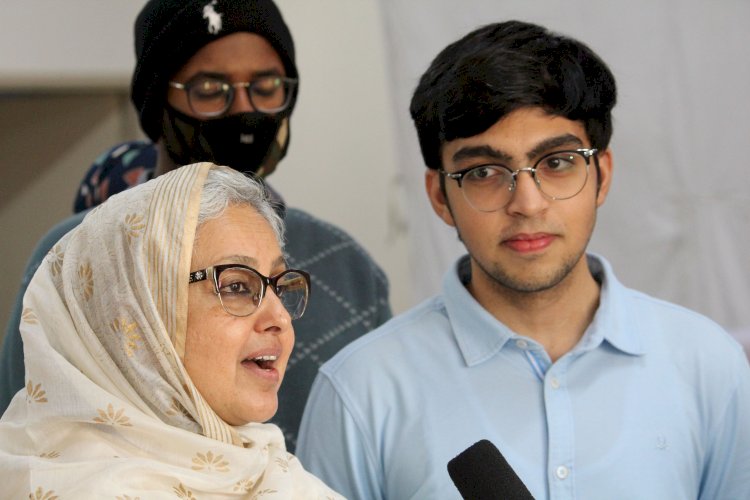 The Covid-19 pandemic has brought in a sudden and widespread shift to online learning. The extent of this transformation's reach is, however, debatable with many students being left with little access to online learning in glaringly digitally divided India. The shift seems to be disastrous for underprivileged students to some extent with many of them missing online classes. To add to this, several student suicides have been reported after the students failed to withstand the exclusion in the very education they have relied on. However, even the small efforts to bridge those gaps, mean a lot to those students who have benefited from them.
Amaan Asim, a 19-year-old political science student of Ashoka University, is one of those heroes who have stepped in to help underprivileged students. The youngster is creating a spark through his new initiative that could suggest a coping mechanism of a different type which could answer the digital divide problem.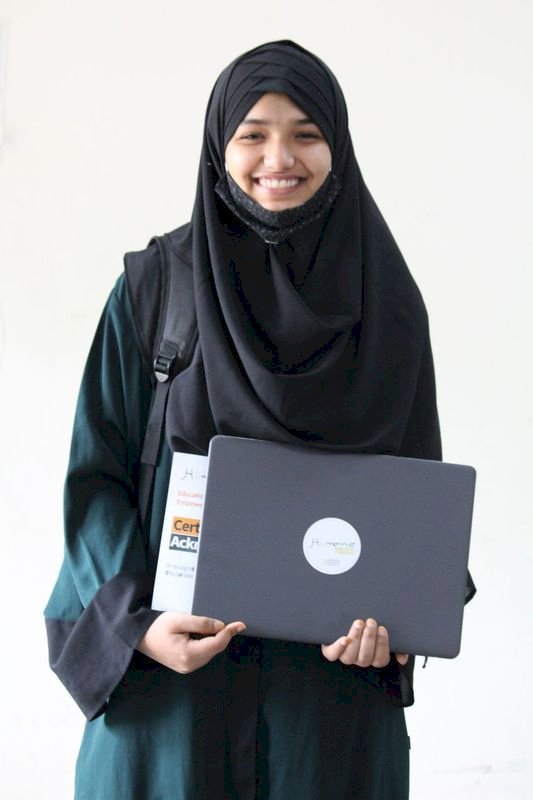 Based in Bangalore, Amaan's NGO Humane Touch has been sponsoring economically poor students and helping them with scholarships in a bid to help them get laptops. As most of the students whom they have been supporting with scholarships said that they did not have a laptop, at a time when education shifted online, and college labs shut down, Amaan understood the necessity to provide laptops.
It was a couple of months back that Amaan decided to circulate a google form seeking application for free new laptops and the responses that he got re-ignited the aspirations of some students and minimised the ongoing crisis.
"Our targets were engineering and other professional course students. We wanted to buy them high configuration new laptops, as their academics and work prospects relied on them," Amaan told The Site. The total number of beneficiaries has reached 22 and Amaan said they have received 75 applications. "Students are shortlisted on the grounds of financial circumstances and academic merit. Rs. 7.70 lakh was raised through crowdfunding platforms like 'Fuel A Dream' and regular benefactors," he said.
"Not everybody appreciated the necessity of giving new laptops when pandemic produced other urgent needs like medical aid and distribution of food grains", Amaan said while sharing his fundraising experience. "It is responsibility and not charity. These students have excelled in academics despite their challenging circumstances. They ought to be supported," he added.
Humane Touch
Amaan's aunt Tazaiyun Oomer was the founder of the trust and his initiatives are its extension. Tazaiyun founded the Humane Touch Trust in 1999, and since then, they have been empowering under-privileged kids with scholarships. Setting up schools, medical camps, tailoring centres, conducting adult education, mass marriages and distributing food grains are in the list.
More than 3000 women entrepreneurs have been empowered through interest-free micro finances. Tazaiyun was selected for "Social Hero Award" by SINC, South India NGOs Conference in 2018, in recognition for her 19 years of social work.
While a young girl in school, Tazaiyun grew up teaching special kids. She was inspired by her aunt and she keeps inspiring the younger generation around her like Amaan and his sister, Aamina Asim, who worked together in providing high quality masks to the police force.
"Amaan has grown up with the organisation. He grew up seeing economically poor students prosper through education and becoming contributors themselves. Amaan has tremendous belief in students. All it takes is mentoring them and financially supporting them," Tazaiyun said.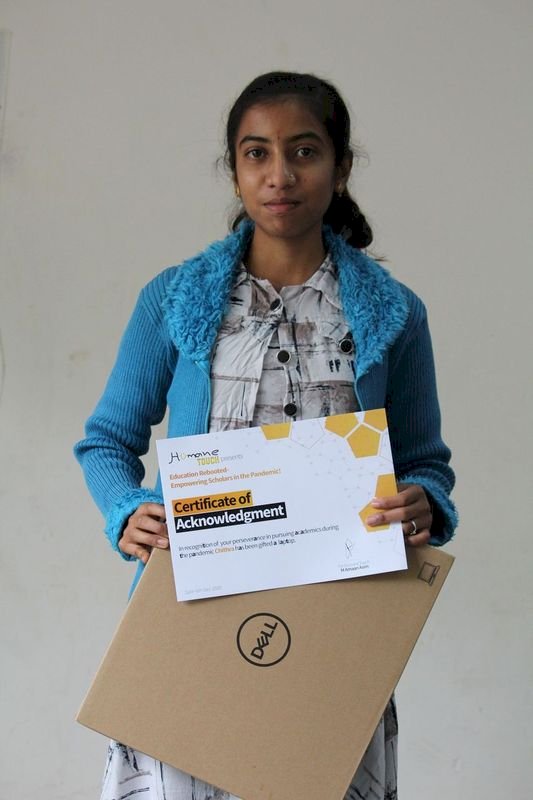 Youth Ambassador Programme, launched by Amaan wishes to include the students who have received laptops in the programme. He said students would be mentored and raised as leaders, who would develop their surroundings along with them.
Beneficiaries are all praise to Amaan and thank him for extending a helping hand. "I have been studying from 8th standard with the support of scholarships from HumaneTouch and Zenith foundation. I am the only earning member in my family. I have got a mother and three younger siblings to look after" Ghausiya, a B.com graduate who is now working, said. She was provided with a laptop so that she can now work from home.
Rasool is an aspiring mechanical engineering student and he is eager to learn spoken English. Due to the lack of internet connectivity, he travels daily to nearby libraries. "I came to know about the google form through my friend Chithra, who also received a laptop. She is studying aerospace engineering. I share my laptop with my friend who did not get one," he said.
After Amaan's initiatives have been covered in the media, new contributors are coming up. Taking cue from the good response it has so far received, Humane Touch is looking forward to distributing more laptops to students in January.