Young entrepreneur sets up online supply chain to redefine Kashmiri apple sale
Updated: Dec 16, 2020 - 16:00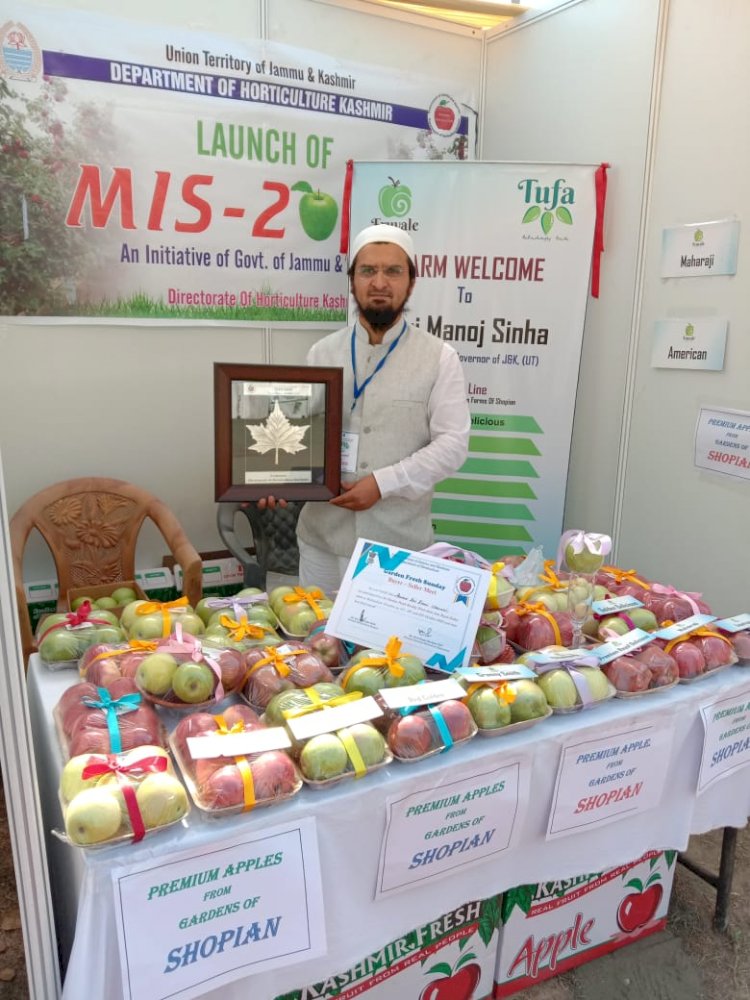 Adil Ali Khan
A young entrepreneur from South Kashmir's Shopian district is now climbing the ladder of success after he took the Kashmiri apple sale to the internet. 30 years old Adnan Ali Khan, a resident of Pinjoora village, has now emerged to be a local hero by setting up a supply chain that ensures farmers fair prices by helping them sell there products online.
An MBA graduate, Adnan is now pursuing his doctoral studies at Lovely Professional University. And he launched his online venture that delivers Kashmiri apples to the doorstep upon receiving orders online.
"From 1950 we have been farming and marketing apples. They are sold almost everywhere in the world. It troubled me to find that the rates were decided by the traders and mediators leaving the farmers to suffer loss. This tempted me to go for a new venture," Adnan told The Site. He managed to launch his online store in September despite the Covid-19 challenges. And the risk has now started to help him make money.
Adnan is probably the first Kashmiri to sell apples in retail packs on the internet.
In fact, Adnan conceptualised the initial idea in 2010 when he was about to complete his graduation. But, it was put on hold as he wanted to pursue higher studies. The long pending dream came into reality after several rounds of discussions with his friends. Adnan made his debut in September when he sold the products from his family owned apple orchards. Presently, he is receiving orders on Dukaan.com, Popshop and his Whatsapp. And the products are distributed in packs that include one to six apples.
He went for an innovative way while selecting the packs. "I wanted to show the way by going for biodegradable packs that are made of banana leaves. I was clueless about packing the products attractively. The Internet helped me find good packs coming from Gujarat," he said.
There are fifteen apple varieties that are being sold by Adnan. The products are received by customers within two days of the order. Within months, the sale has crossed the state borders reaching into cities of Mumbai, Calcutta and Chandigarh helping him to sell 30,000 apple packs so far.
"There is a growing demand for apples. I am receiving more than 60 orders a day," Adnan said.
The farmers at Shopian are grateful as Adnan's venture has helped them find an easy market. "I was given a fair price for my products after they were sold by Adnan," said of the local farmers Tanweer Ahmad.
Taking a cue from the good response he received from his first initiative, Adnan is all set to take the business to larger diversified levels. "I am looking further to market more Kashmiri products like handicrafts and saffron. I want to develop a platform for Kashmiri farmers," he said.
The venture has also won recognition from the Jammu and Kashmir government. Adnan was selected for the young entrepreneur award which he recently received from Lieutenant Governor Manoj Sinha.