Khalida Parveen: the inspiring story of changemaking and empowerment
Updated: Jan 18, 2021 - 14:37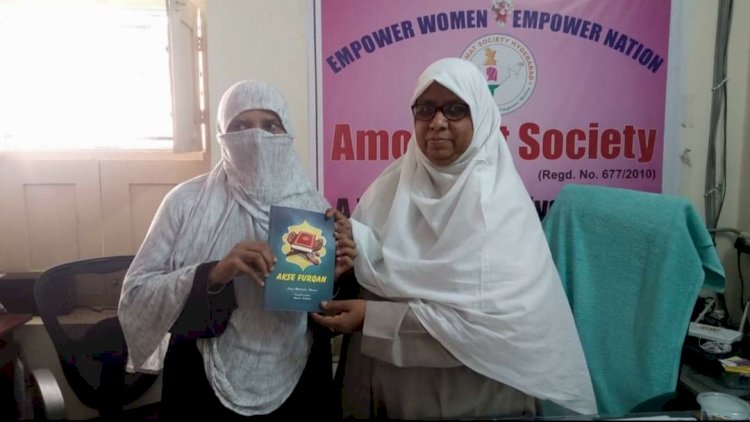 Khalida Parveen attending a function at the office of Amoomat Society in Hyderabad
Gender disparity is a common phenomenon across India and Hyderabad doesn't seem to be an exception. But, little acts of intervention are making big changes in the city where attempts are on to tap the vast potential of the women workforce and provide them help at hand.
The dynamic support of some very focused and dedicated women activists are playing a significant role in transmuting many social evils and have been a shining beacon of hope. Khalida Parveen, who is helping many struggling women lead or secure a dignified life, is one of them. 66 year old Khalida Parveen runs an NGO Amoomat Society in Hyderabad and the organisation is dedicated and committed to fight for women.
Khalida Parveen did her primary schooling in Kerala and then shifted to Hyderabad where she completed her education. She is a pharmacist by profession and by passion, she is an activist. She started her journey with Jamat –E-Islami Hind in 1989. She worked for more than 12 years as a Dawah organiser while preaching across Andhra Pradesh and for a few years she discharged her duty as the president of Awami Insaaf Movement Hyderabad. After working as a preacher for years, she decided to move and focused on women empowerment while trying to truncate domestic violence and abuse.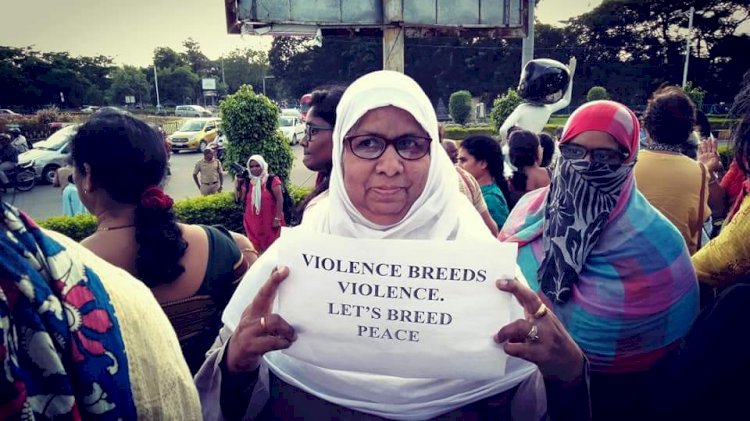 Intending to encourage women, Khalida Parveen established the Amoomat Society in 2005 in Toli Chowki, a conurbation of Hyderabad. With other members Zaheer Fatima, Azmath Qiyam, Nahid Siddiqi and Tanveer Fatima, the organisation has been raising funds for helping people meet various needs. Over the years, many like-minded people joined and contributed towards the motive of the NGO.
"Currently, we are working to provide family, pre-marital counselling and matrimonial services in order to help people lead good family lives," she told The Site adding that women from the economically weaker sections, mainly those who live in the slum areas, are facing domestic violence. She believes this could be eliminated by continuous help and intervention.
"Food contamination, malnutrition and indignity are also issues that demand our intervention. During the initial period, it was very challenging to uplift the women in slum areas. But, the task got easier with the support and help of like-minded people," she added.
Also, Amoomat Society focuses on education, charity, and social welfare. The organisation is now promoting education facilities for their children by its project TOSS 2021 through which Board and Intermediate girls students are given support.
The Covid-19 lockdown aggravated the plight of slum dwellers and brought poverty and vulnerability to the forth. Khalida Parveen stayed highly active from the first day while distributing thousands of facemasks, clothes and around 35,000 food packets to the needy. She started a free ambulance service to transport the dead bodies of Covid-19 victims from the mortuary to the cremation and burial grounds. During the lockdown, Khalida Parveen also focused on giving mental support to man. She consoled many suicidal calls and helped them through city police and activists.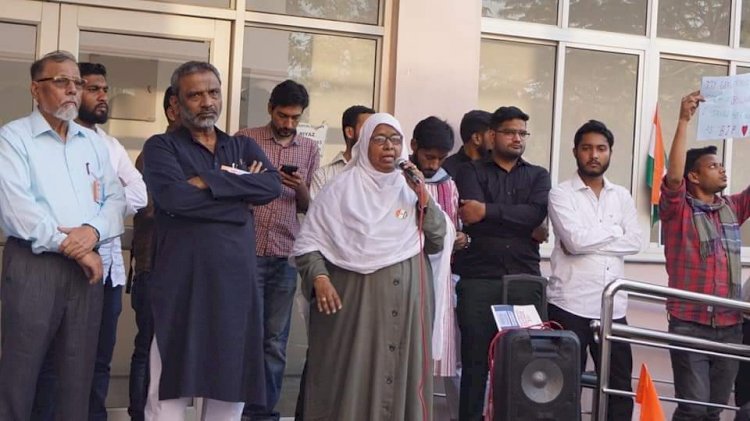 During the flood that struck the city last year, Amoomat stepped in and provided groceries, clothes, shelter, and other necessities to more than thousands of victims across Hyderabad.
During Covid-19 pandemic and floods, Khalida's intervention helped several students get their chance at online education. "I was provided with all the necessary things, with a used laptop for my online classes," said Aymen, a psychology student while thanking Amoomat.
Amoomat is reaching to persons in need irrespective of community and caste. "I lost my job during the Covid-19 pandemic and I received the groceries from Amoomat. They are accomplishing very incredible work. I wish they would develop more," said Prithvi Raj, a city resident. Some of the beneficiaries have started to help Amoomat to reach more people.
While spreading the wings to more areas, Amoomat is looking to construct a hostel for working women near Hyderabad Metro City.
Khalida Parveen believes that women, from their households all the way to the Parliament, should be given due representation and they should be in the decision making place. And she is working to materialise her dream of equity in all sectors. Khalida Parveen's tale is inspiring and the lady at the age of 66 goes on while most people give up trying.