MANUU- UNFPA initiative to bring in modern education to Bihar madrassas
Updated: Nov 20, 2020 - 17:04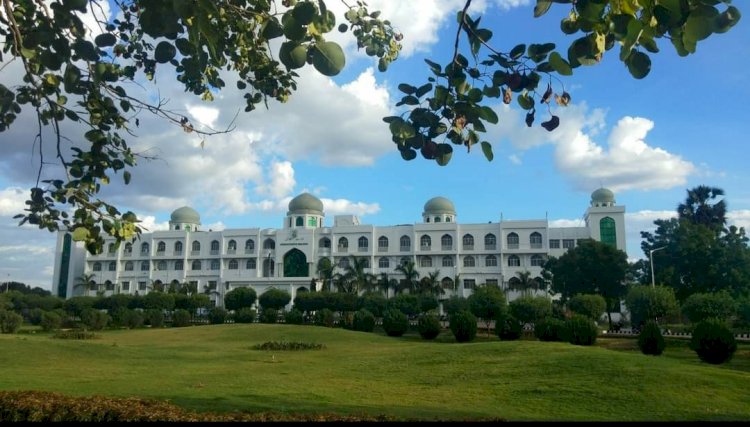 Maulana Azad National Urdu University
By Staff Reporter, The Site
A joint venture by the Maulana Azad National Urdu University (MANUU) and the United Nations Population Fund (UNFPA) is all set to empower Bihar madrassas by helping students to acquire scientific, technical and social skills. The initiative that was launched in Patna on November 18 is implemented under the Adolescent Education Programme (AEP).

Jamia Millia Islamia and the Bihar State Madrasa Board are the other partners in the programme. More than 84 master trainers and facilitators from 12 districts of Bihar attended the programme.
According to the details published by MANUU, AEP aims at the
training, capacity building and lifelong learning of adolescents studying at Wastania level (classes 6-8) Madrasas. The project endeavors to reach all the Wastania level Madrasas in Purnia division of Bihar.
MANUU is responsible for training of nodal teachers, supportive supervision; implementation research and developing alliance network for community sensitisation.
The pilot project was launched last year in two districts of Purnia and Katihar and Bihar government decided to expand AEP to the entire state after it evoked good response during pilot period. The training for master trainers and facilitators is on at the Youth Hostel in Patna.
Abdul Qayyum Ansari, Chairman, Bihar State Madrasa Board told media persons that AEP is an ideal programme that will pave the way for the young generation to develop critical thinking and become responsible citizens. The programme will also help them to adapt to modern requirements.
Programme Director, Prof. Mohd Shahid of the MANUU stated that the programme will help students not only to equip themselves with the present day requirements but also acquire scientific, technical and social skills to lead a successful life.
Dr. Nadeem Noor of the UNFPA said that farsightedness is required to be a part of the inevitable change.