From tracing to learning Urdu - A Hindu calligrapher who adorned 200 plus mosques
Updated: Jul 8, 2021 - 21:27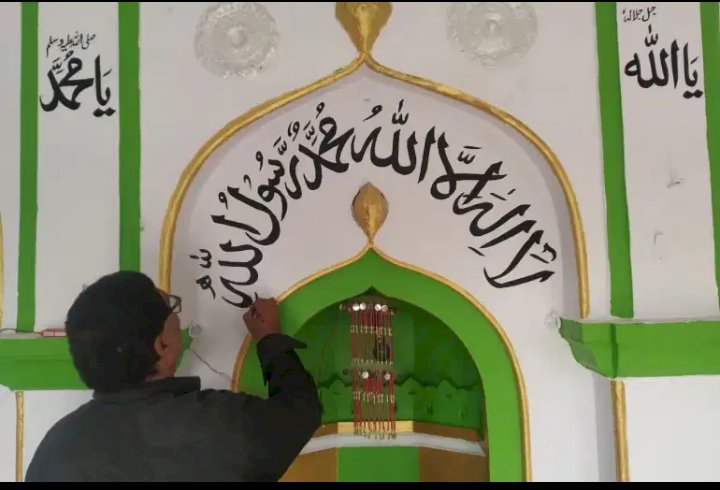 For the last 30 years, self-taught calligraphy artist Anil Kumar Chowhan has been writing Quranic verses in Arabic on the walls of more than 200 mosques around India.
Coming from a poor Hindu family, Chowhan gave up his studies after class 10 and took up signboard painting for a livelihood, as he was good at drawing.
In Hyderabad, three decades back, it was necessary to have signboards in Urdu, as the majority of the city's population and shopkeepers were Muslims. And it was his career in signboard writing that led him to fall in love with calligraphy and later learn Urdu.
"Over time, I started recognising the words and alphabets and slowly and organically developed an interest in it. In my spare time, I started writing the Urdu script, copying words from textbooks which further helped my craft," he said to Al Jazeera.
The 50-year-old artist from Hyderabad has also painted 30 temples with images of Hindu gods and goddesses, as well as countless dargahs and monasteries.
In 1990s came Chowhan's first big assignment, when he was asked to beautify Hyderabad's iconic Noor Mosque with the verses of the Quran.
As he received recognition from the city's elite, Chowhan's work also had to face opposition because he was a Hindu.
Fortunately, after securing a "fatwa" from Jamia Nizamia University in Hyderabad to continue as an artist, he pursued his career. And the university management, already impressed with the artist's work, had hung a massive piece of his work– a six feet-by-four feet canvas of Surah Yasin, an important chapter from the Quran – in their main gallery.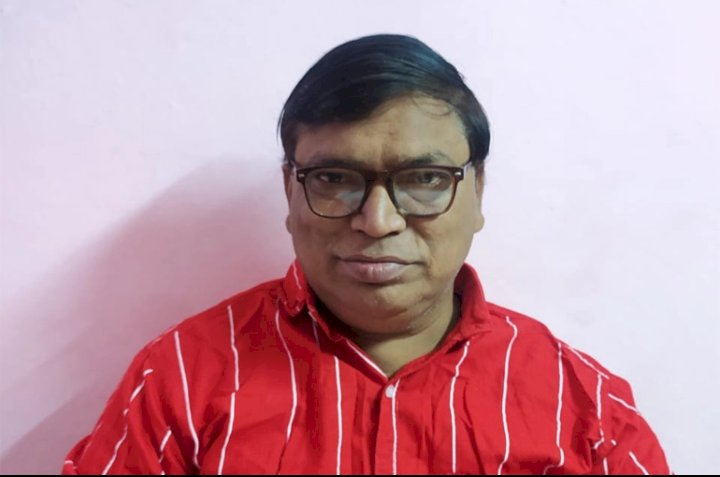 Chowhan says he is busiest in the month of Ramadan and has got his younger brother to assist him. They also pair up to do assignments and travel to neighbouring Karnataka, Andhra Pradesh and Maharashtra states for work.
Chowhan has worked for free several times and says, "I felt a spiritual connection to the places which prevented me from demanding compensation."
Chowhan is now planning to organise an exhibition of his Quranic paintings and the artist believes art should not be restricted to community or religion.
"Mosques, temples, monasteries, I have embellished them all. All these places give out the same message, of love, peace and the oneness of mankind. Religion is a unifying force, not a divisive one," he says.