Congested Kavaratti Muslim neighbourhood and its Shiva temple; the viral Facebook post of govt official 
Updated: May 27, 2021 - 16:08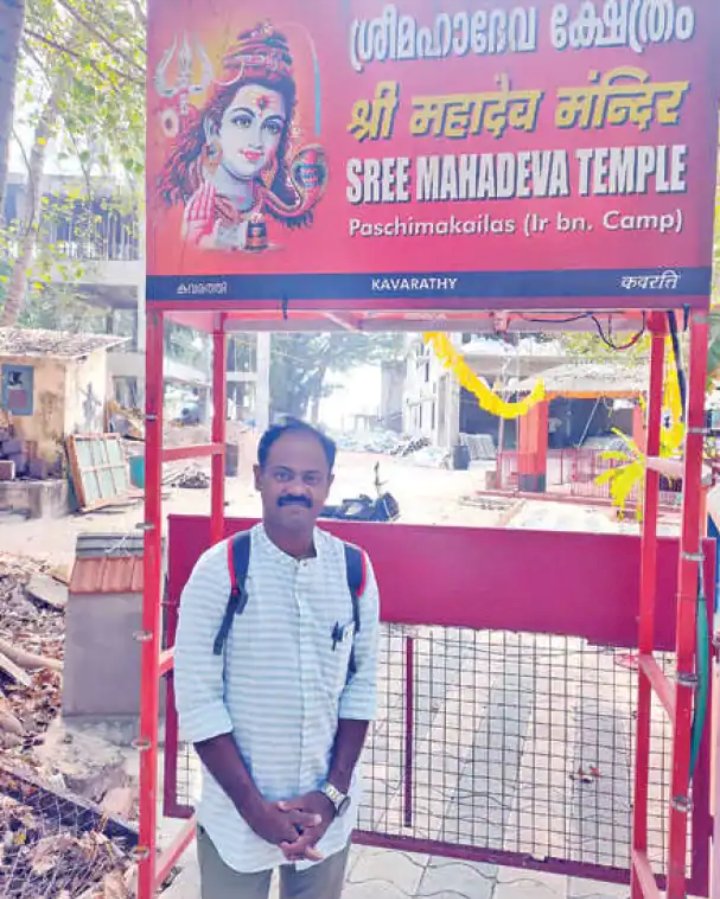 During last year's lockdown, Adharsh Viswanathan was at Lakshadweep, as a part of his training. And now, the grade-one junior Health Inspector has shared a Facebook post on Kavaratti Shiva kshetram, which has gone viral.
Amidst his training, Adharsh paid a visit to the Shiva kshetram at Kavaratti and was awestruck seeing the giant grounds of the temple in a Muslim majority place. "The place was densely Muslim populated, yet they did not demolish nor grab the vast temple land around their neighbourhood", writes Vishwanathan.
"Muslims in Lakshadweep care for their one percent Hindu population. That is the beauty and glory of that land", Vishwanathan added.
"For people like us, who had a chance to know the people of the island personally, the recent developments in Lakshadweep are deeply disturbing", shares Vishwanathan.
Vishwanathan and his team were at the island last year as a part of their Kerala model campaign on waste management and cleanliness. During their off-time, Adharsh along with his native teammates used to go sightseeing and explore the culture around. It was during one such evening, Adarsh walked up to the Shiva kshetram, beside Kavaratti naval basin.
Unlike the temples in Kerala, the Shiva kshetram in Kavaratti was not all locked up. And the temple is looked after by the neighbourhood Muslims. "What was unique about the temple was its giant banyan tree. And the temple was similar to Travancore temples", writes Vishwananthan.