Muslim resident fosters harmony by maintaining Hindu temple in Kashmir
Updated: Dec 4, 2020 - 16:07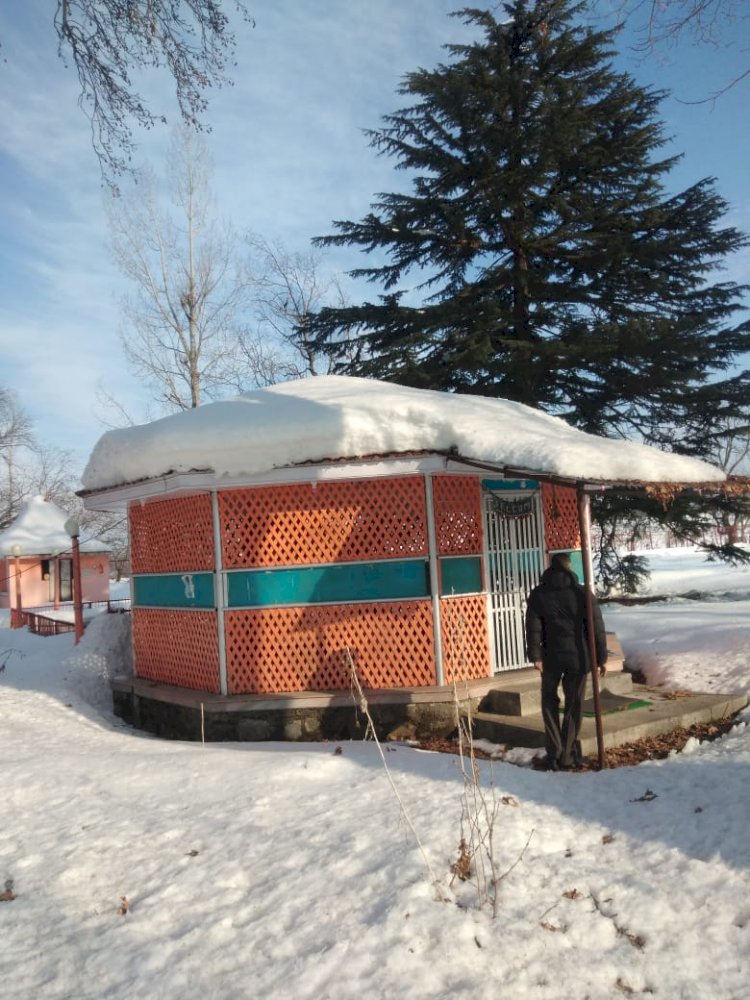 Tirth Raj Kirpal Mochan temple
By Aijaz Dar, The Site
Presenting a heartening picture of communal harmony, a Muslim man is taking care of an ancient temple in Kashmir. For several years now, Ghulam Qadir Sheikh, a local Muslim resident, has been maintaining the ancient Tirth Raj Kirpal Mochan temple, located on the banks of Rambi Ara river at Nagbal in Shopian district of South Kashmir. The temple's locality has been seeing a fall in the Hindu population since Kashmir's turmoil that started in the 1990s.
"After Kashmiri pandits started to leave the valley, the temple remained with none who could take care of it," Qadir told The Site. In 2008, he stepped in by volunteering to clean the temple.12 years have passed since then and he continues to volunteer. Now, he is keenly waiting for the day when it's real owners reclaim it.
"I am a Muslim and I use to offer prayers five times a day. Likewise, I also come here every day to clean this place and light the candles and incense sticks," he added. Qadir does this despite having a cardiac problem.
The old temple was in shambles with everything inside broken. None was able to pay a visit because of the unrest looming over the area after the.
The history of Tirth Raj Kirpal Mochan temple has found a place in Rajtarangini, the accounts of Kashmir kings, written by Kashmiri historian Kalhana Pandit, who travelled across North India in 12th century BC.
Pandit has mentioned that the temple was used for the last rites for those who became accident victims before they got married. In the month of Shravan, pandits used to mainly perform Shradh, a ritual that's performed as a homage to the ancestors.
Ghulam Qadir leaves home early in the morning to clean the temple and its premises. "I leave for the temple early in the morning, light the candles and incense sticks after cleaning it," Qadir said.
He says that he was driven by the teachings of religion towards this unique routine. "My religion asks me to respect other religions. This means I should respect their religious places," he says, adding that the temple, for him, is like the mosque where he prays. Qadir is keeping a tight vigil to avert any undesirable incident at the locality.
"I am here to ensure that the temple is well maintained and protected. I took up efforts to renovate it," he said.
According to him, believers rarely visit the temple and express their gratitude to him for maintaining the place. Pandits helped Qadir while he needed heart surgery in 2017. "We took him to Katra Jammu Hospital where his surgery was done," said a benefactor who wished not to be named.
In 2008, the temple was renovated by Jammu and Kashmir Tourism Department and a building in order to help the visitors meet their needs and stay. Ghulam Qadir was appointed as a labourer on a temporary basis by the department. After four months, his remuneration was stopped. This happened despite the fact that he never committed any lapses in discharging his duty. The temple was left with none to take care of it.
"Driven by his commitment, Qadir continues to look after the temple and maintain it," said one of the local residents Ghulam Rasool, who is a retired govt teacher. He testifies that even the harsh winter doesn't prevent him from going to the temple. "Pandits are our own blood and our brothers. They should return to the valley and live with us," Rasool added.