Another Keralite granted Golden Visa; Moideen Haji becomes the most passport stamped in UAE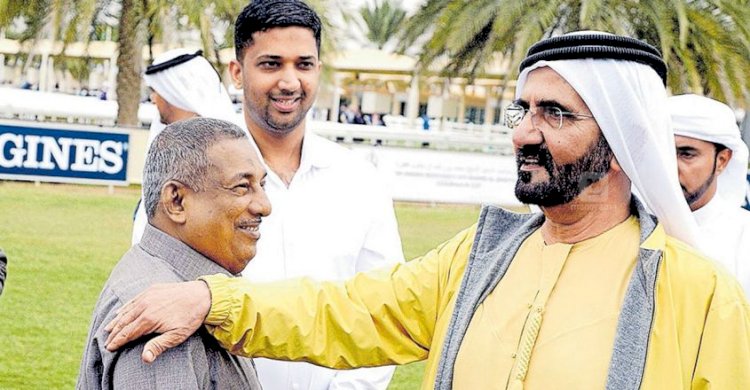 Along with Mammootty, Mohan Lal and Yusuf Ali, Parappurath Moideen Haji also has been granted Golden Visa from the United Arab Emirates government. Golden Visa allows the recipient to live and work in the nation without a national sponsor.
Pressed by poverty back home, 17 year old Moideen reached the shores of Dubai in 1964. When sailing through launch from Kozhikode to Khor Fakkan, the teenage boy from Tirur only had beliefs on himself by his side.
For weeks Moideen wandered searching for work. Tired and starving, he fell asleep in a building undergoing construction. Noticing the tired young boy, the construction workers took Moideen along with them.
In the next days, Moideen's life was bricked with piles of cement, sand and stones. It was during then, Abdulla Al Khatar visited the construction site and noticed the hard working young boy.
Impressed, Al Khatar took him home and assigned him household works. Earning his trust and satisfaction, Moideen was appointed at Dubai Deira fish market.
After 50 years, Parappurath Moideen Haji is the chairman of AAK Group International, which is the largest fruits and vegetable trading company in UAE. Active in charity programs back home, Moideen also has the most immigration stamped passport in UAE.