Bombay HC grants bail to alleged ISIS recruit, receives praise for representing himself in the court
Updated: Feb 26, 2021 - 12:12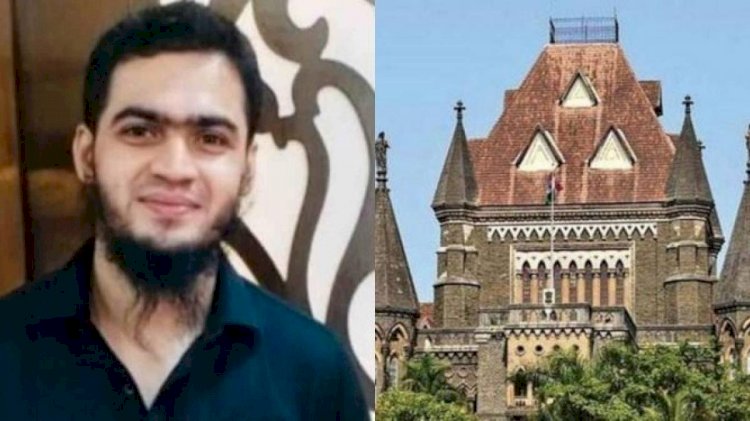 The Bombay High Court witnessed an unusual scene on Thursday when a 27-year-old, Areeb Majeed from Mumbai, accused of travelling to Iraq to join Islamic States of Iraq and Syria, argued for his bail, trying to prove his innocence against evidence of the National Investigation Agency (NIA).
The court granted bail on the ground that the trial would take very long and the petitioner had already undergone incarceration for more than six years as an undertrial prisoner.
Majeed, a civil engineering student left for Iraq as a 21-year-old along with three other young men in May 2014, and was the only one to return to India six months later. He was arrested on arrival by the state's Anti - Terrorism Squad and subsequently handed over to the NIA
The NIA alleged that the four of them travelled to Baghdad to join the Islamic State (IS) which was later dropped against Areeb.
On Thursday, Majeed citing an RTI response he had received from the Indian Consulate in Istanbul, which shows that an Emergency Certificate and a one-way air ticket was provided by the consulate meant for stranded Indian Nationals claimed he was in fact brought back upon his father's plea with the help of NIA and the Indian Consulate in Istanbul. However, NIA arrested him the moment he returned. "They don't want to admit the role they have played in my return."
He argued that the prosecution has been alleging he committed terror acts without proof.
On being questioned about his intentions behind his travel he responded that he was young and was moved by the suffering and wanted to help.
"Isn't there enough suffering around you. Imagine the suffering you have imposed on your family and your parents. You cannot imagine." Justice Pitale observed.
"I have also suffered in the past six- years (incarcerated). I have also been kept away from the people I returned for," Majeed said meekly, Live Law reported.
After the court learned that Majeed came from an educated family of doctors they asked him what he would do if he was released. "I will practice law," Majeed, who has represented himself in the earlier trials said.
"He categorically stated before us that as a 21-year-old, he was carried away and that he had committed a serious mistake, for which he had already spent more than six years behind bars", the bench said.
Majeed was released on a personal bond of ₹1 lakh and with conditions to produce himself before the local police station twice a day for two months and thereafter once a day and so on. And bar himself from speaking to the media about the trial.