Maulana Kalbe Sadiq passes away
Updated: Nov 25, 2020 - 00:45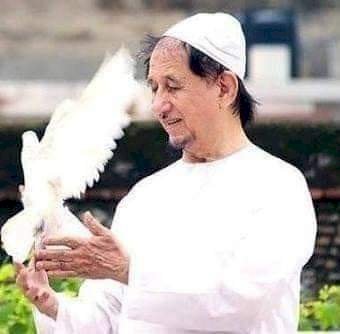 Maulana Kalbe Sadiq
By Staff Reporter, The Site
Maulana Kalbe Sadiq, vice-chairman of the All India Muslim Personal Law Board (AIMPLB) passed away on Tuesday in Lucknow. The 82 year old Muslim scholar breathed his last at ERA's Lucknow Medical College and Hospital where he was under treatment for pneumonia.
An internationally acclaimed Islamic scholar, thinker, reformer, educationist and preacher, Moulana Dr. Kalbe Sadiq was known for his inclusive and broadminded interpretation of Islam. He was born in Lucknow and received his early education from the famous madrasa of Sultan ul Madaris before moving to Aligarh Muslim University where he earned Ph.D. in Arabic Literature. He has also mastery over Urdu, Persian, English and Hindi languages. An orator known for his knowledge, Maulana delivered speeches and lectures on Islamic theology across the world and won respect from followers of all religions. Even though he belonged to the Shia he was equally respected among all Islamic sects. He was selected as the Vice-President of India's biggest socio-religious organization All India Muslim Personal Law Board in recognition to his efforts and contributions for the community.
A big exponent of communal harmony between Hindu and Muslims and also Shias and Sunnis, Maulana advocated harmony and worked for peaceful coexistence of religions and sects. He also worked for the development of Muslims citing the root cause of the backwardness of Muslims lies in its distance from education and knowledge. He started Tauheedul Muslimeen Trust (TMT) to give educational assistance and scholarships to needy and poor students. Under TMT, many schools, colleges, technical institutes, charitable hospitals and free education programmes are functional. Around 5000 students all over India are given financial assistance under the trust.
Noted persons from different walks of life including Uttar Pradesh Chief Minister Yogi Adityanath expressed their grief over his departure.