Why Shah Alam organises a film festival for Ayodhya residents every year
Updated: Sep 2, 2020 - 06:18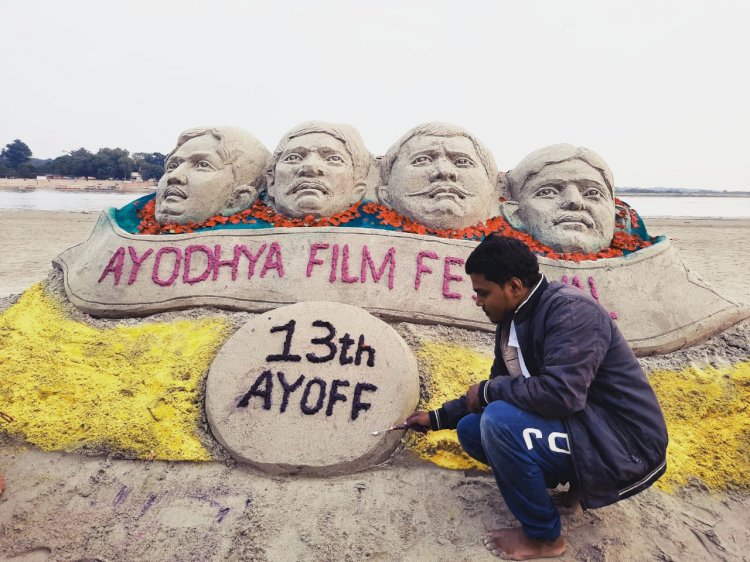 By Mohammed Anas, The Site

Say Ayodhya, and the Ram Mandir is the first thing that comes to our minds. It is almost as if there is no Ayodhya beyond Ram Temple. What about the city's history? Its culture? Its people? These are the questions that compelled Shah Ala, an activist and a writer who has devoted life to preserve revolutionaries of Eastern UP, Central UP and the Chambal region. To further the promotion of Ayodhya, Alam will organise a 3-day festival of films this November. The Ayodhya Film Festival will be a celebration of short feature films and documentaries.
Alam founded his group Awam Ka Cinema in 2006 and started organising film fest in Ayodhya and other small towns in 2007. Thanks to Alam and his local friends, Ayodhya, which doesn't have a single cinema hall, sees the screening of around 50 movies of various types for three days on a big screen. Any public place like the auditorium of Ram Manohar Lohia Awadh University is used to screen the movies, Alam told the Site.
In its 13th edition in 2019, the festival saw screenings of movies like Idam (Abode), Tara, Hegel's Angel, Bazkir Looks At The Birds, Seven Notes In One Tune. Documentaries: Cafe Irani Chai, The Art Of Dying, Open Doors, Big Social Nomad, Apple, Democracy, Biscuit, Woh Pal, The Journey of Azad and The Tea At The Bottom Of the Teapot.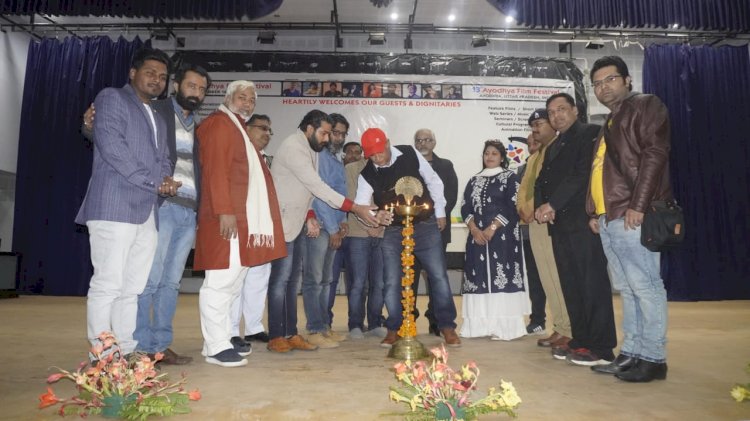 Besides, many prominent personalities connected with filmmaking and film writing came to attend the festival. Among them were Valmir Tertini, film director based in Albania; Amrita Dutta Tarphe, a creative designer based in California, USA; Saajan Verma 'Sanjay', a film critic and film journalist and Mahua Majumder, a film critic.
Locals, who are usually film-starved, throng to the festivals. "The festival remains open to all and is free of cost. Hence, a large number of locals come to watch movies which otherwise remains beyond their reach," said Alam. He added that it's only because of the popularity of the festival that it is witnessing its 14th consecutive edition.

Alam said that when he started in 2007 and decided to keep the festival free of sponsorship and political interference, it was difficult to organise such a venture. "But residents of Ayodhya like Ashok Srivastava Advocate, Vineet Maurya, Afaque, Md Tufail, Ravindra Mishra and Rajesh Gupta landed their support to make it happen. Initially, we were also apprehensive about the response of local people. But, to our astonishment, people enthusiastically participated in it. Since we were averse to any monetary support or financial sponsorship, people helped us with organising tents, food and lodging for guests," said Alam.
Alam added that his biggest support in Ayodhya has been Mahant Yugal Kishore Sharan Shastri, who is a priest at famous Ram Janaki Temple. "In Ayodhya, I stay with him in the temple. Even my voter ID card has the address of the temple. He is my pillar of support and an indefatigable fighter for communal amity," said Alam.
However, despite the support of public and priest, Alam's festival has been witnessing opposition from certain quarters like the extremist outfit Vishwa Hindu Parishad. Some people allege him of being 'a disturbing element' who is out to vitiate the harmony of the city.
"It was in 2012 when the festival screened documentary Ram Ke Naam by famous filmmaker Anand Patwardhan. People accused us of being anti-Ram and anti-Ayodhya. Then, when Faizabad riots broke out the same year, the atmosphere here got further poisoned. People reported against me to the Intelligence Bureau that questioned me. Luckily, the officers were sensible and were convinced when I explained my work to them," said Alam.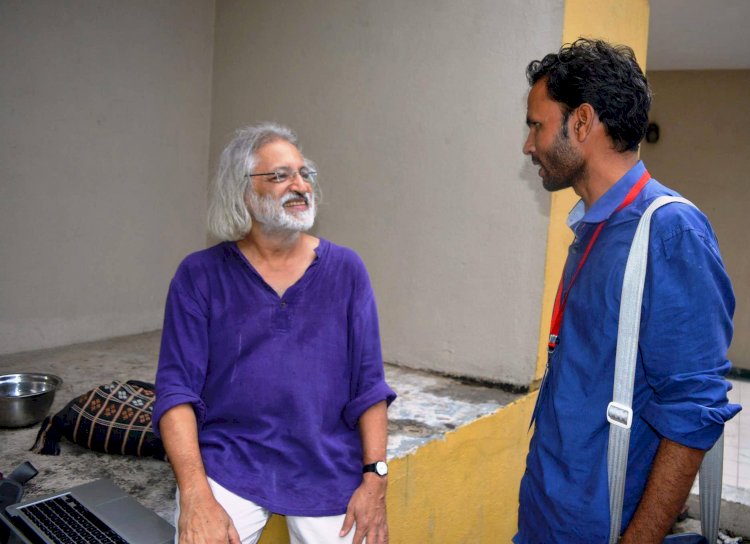 Similarly, recalled Alam, a movie called Saffron War showed the communal side of incumbent UP chief minister Yogi Adityanath and it ran into rough weather too.
Now that the Yogi government is reportedly pursuing independent activists vociferously, showing zero tolerance towards dissent and Ayodhya is bracing up for the construction of Ram Temple, how Alam and his comrades cope with possible eventualities? "We too are Ram bhakts and believe in his ideals. Those ideals have stood us in good stead and will be out guiding light and saviour," hoped Alam.