Mohsin, a physio, could not help his clientele during COVID. So he made them cycle to stay fit!
Updated: Aug 31, 2020 - 08:04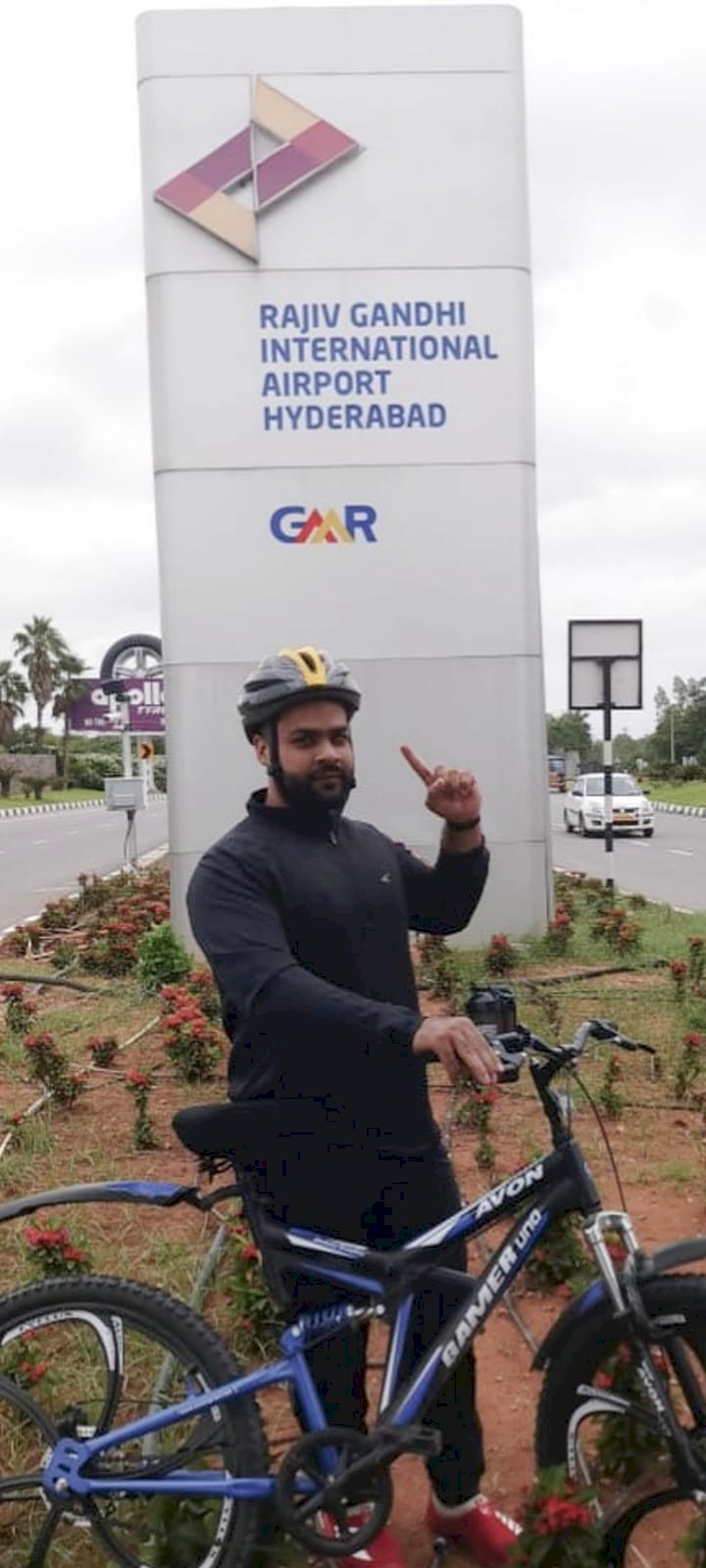 By Nikhat Fatima, The Site
Remember when our lives were normal? Remember the time before COVID? Syed Mohammed Mohsin sure does. He and his father used to run to a gym in Hyderabad, until one day, their lives were impacted by COVID just like billions of others across the globe. There was no way a gym would be allowed to open in the months following the first lockdown, so Mohsin had to get innovative. And understandably so: he started receiving phone calls from his trainees and patients requesting help to give them tips to remain fit.
Mohsin, 30, understood the importance of staying fit during these times. He is not only a gym owner but also a physiotherapist by profession. He treats his patients through exercise as per their ailments apart from training them and others towards maintaining fitness.
Fitness has been a passion for Mohsin for a long time now. His father, Syed Yousuf has trained many people in bodybuilding at his 'Universal Gym' located in Shali Banda, some of whom went on to participate in many contests. Mohsin also participated in many such contests at both state and national level and won the Mr Telangana title in 2017.
For the last few years, Mohsin has been helping his father run the gym as physiotherapy centre too, involving his patients also do some light exercises.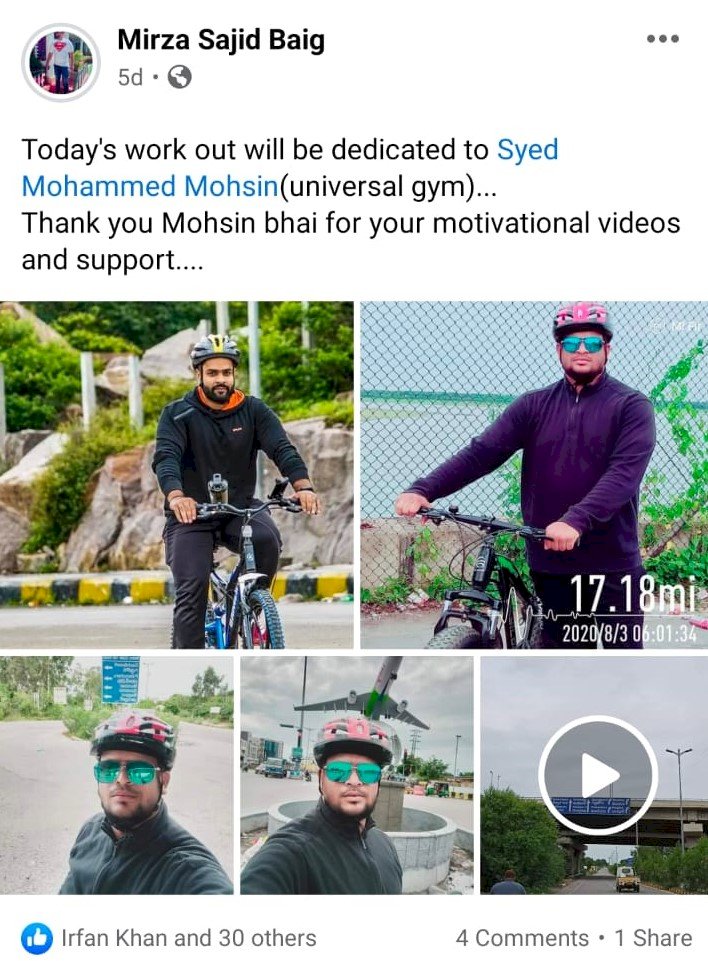 But during the lockdown, many of the fitness enthusiasts called him up as they were at home with no access to any of the fitness equipment needed to do their workouts. Many of them were depressed too.
Mohsin advised them suggesting workouts without equipment. However, after the lockdown was relaxed to some extent in July, he came up with the idea of forming a group of cyclists.
He started the group with five youth, who cycled about nine kilometres to begin with. Gradually, the number of boys joining his cycling group increased and every morning around 25 youth gather at the Charminar and cycle to different destinations every day making it more challenging and fun.
Mohsin posted videos of the cycling group explaining the benefits of cycling "Cycling increases muscular strength makes the body flexible increasing mobility of body joints releases endomorphin and serotonin levels in the body that help in reducing anxiety and stress".
Watching the videos on youtube and Whatsapp, many youths were motivated and took to cycling. Mohsin gave them tips on safety guidance, the gear needed for cycling such as a helmet, sports shoes, track pants, goggles and also carrying a water bottle.
"Cycling is also ideal for those who want to lose weight. I also give tips on the diet intake for those who want to be fit. My knowledge of the human anatomy which I learnt in my physiotherapy course in detail and my experience with my father at the gym has helped me to help others to stay healthy and fit," said Mohsin.
One person named Mohammed Hamed who took to cycling inspired by the motivational videos uploaded by Mohsin says, "Earlier I could not cycle even half a kilometre. But today after 20 days of regular cycling I have cycled till the Rajiv Gandhi International airport which is around 20 kilometres from my place. All thanks to Mohsin Bhai who has explained the benefits of cycling. I am now motivating my friends to join me."
Another cycling enthusiast Mallesh did not own a well-serviced cycle. But looking at his enthusiasm, Mohsin purchased a brand-new cycle for him. And now Mallesh is one among the 25 in the 'Good Morning Cycling group'.
"Mohsin Bhai gifted me a new cycle and I have been cycling with the group regularly every morning. I have lost weight, gained stamina and I feel healthy", Mallesh told The Site.
Mohsin says, apart from the group that starts from Charminar, several cycling groups have come up after seeing his videos and he receives messages, phone calls and video clips of other cyclists who update him about the cycling track they undertake each day.
"It is so nice that Hyderabadis are taking up cycling for fitness. I am happy so many people are health conscious. We know that the coronavirus affects the lungs and to fight this virus we need strong immunity which can be built through exercises. And cycling helps strengthen our lungs by increasing our stamina. I want everyone to stay healthy and safe." Given the global pandemic, he is not wrong.