Why RGCB second campus should be named after Dr. Palpu, not Golwalkar?
Updated: Dec 7, 2020 - 23:58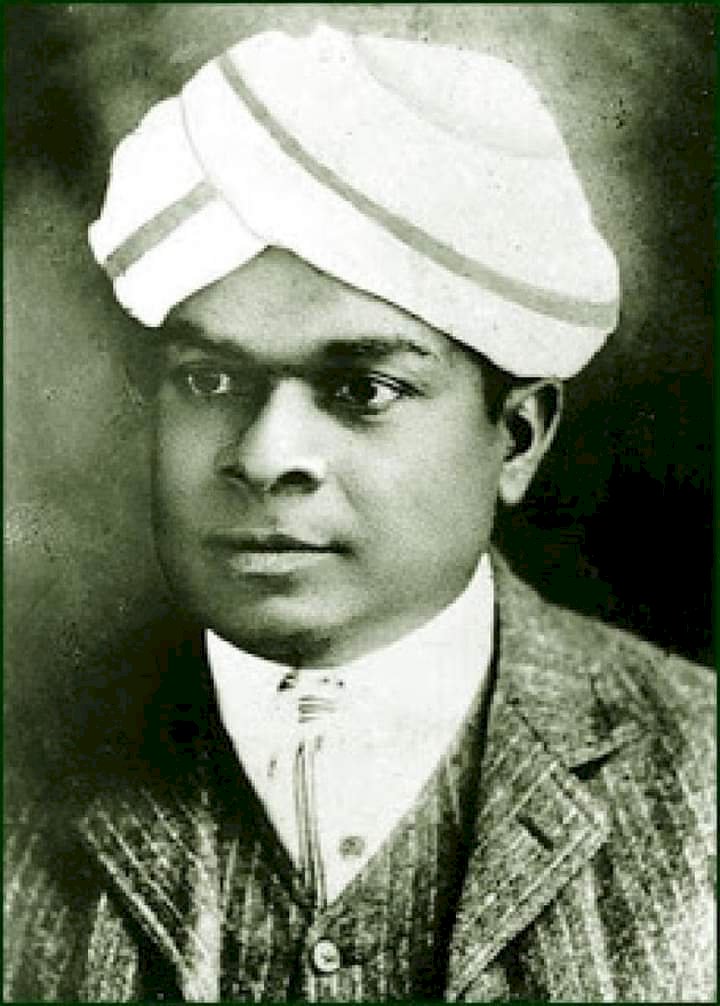 Dr. Padmanabhan Palpu
By Mohamed Shafeeq, The Site
The second campus of Rajiv Gandhi Centre for Biotechnology (RGCB) in Thiruvananthapuram is set to be named after RSS ideologue M S Golwalkar with Union Minister for Science and Technology Dr Harsh Vardhan has made the official announcement. The move has, however, drawn the ire from political organisations and academia. Kerala Chief Minister Pinarayi Vijayan wrote to Union Health Minister Harsh Vardhan to not name the RGCB second campus after Golwalkar.

The move has also been widely flayed by social media and protests have erupted citing Golowalkar is infamous for his bigotry and he is an open admirer of Hitler. Social media is now abuzz with demands to name RGCB after Dr. Palpu.
A local hero, Dr. Padmanabhan Palpu was born in Thiruvananthapuram that was part of Travancore State in 1863. He is known for his medical services, activism and social reforming. He is remembered in Mysore for his service during the times of the plague of the 19th century while he is commemorated in Kerala as a social revolutionary who fought against casteism and raised voice for social equity.
Thiruvananthapuram Lok Sabha MP and senior Congress leader Shashi Tharoor, who harshly criticised the move, suggested Dr. Palpu for the campus to be named after. "I suggest a local hero: Dr P Palpu, renowned bacteriologist and social reformer, born in Thiruvananthapuram in the year 1863. Expert in serum therapy and tropical medicine from Cambridge. Director of the Vaccine Institute and Fellow of the Royal Institute of Public Health," Tharoor's Facebook post noted.
"This forward-looking scientist and medical practitioner would be far more appropriate than an obscurantist ideologue of no scientific achievement and no discernible contribution to public health. It's a BJP insult to Thiruvananthapuram and should be resisted," it added noting "what's Golwarkar's contribution to science other than promoting the disease of communalism?".
In 1883, Palpu managed to pass the medical entrance examination by securing second rank. He was denied admission in Travancore State for being from the Ezhava caste, the agricultural labourers, small cultivators and toddy tappers.
Palpu joined the Madras Medical College two years later. After completing his degree, Palpu applied for a job in the Travancore Medical Service but was refused on account of his caste. In1891, Palpu joined the Mysore State administration and was made Superintendent of the newly established Vaccine Institute in Bengaluru.
He was appointed superintendent of the plague camps in the city during the pandemic in 1898. He was sent to Cambridge where he studied bacteriology, serum therapy and tropical medicine, and received his Diploma in Public Health. Palpu was soon appointed as Chief Medical Officer of Mysore State. He served Mysuru State in various roles and won the recognition of becoming a Fellow of the Royal Institute of Public Health and a member of the British Medical Association.
The litany of descrmination against Palpu continued in Travancore even after he won praises in Mysore. "Visiting Travancore as a qualified medical doctor, he went to the palace and pleaded to be permitted to return to his home state and to serve the Rajah. The Rajah's response (in some versions) to offer Palpu a patch of land with coconut trees on it and the promise that he could tap toddy from them tax free. In other versions, the haughty Rajah first tells Dr. Palpu, "Yes, you can serve me. Here there is a plenty of work for you to do,' before having him taken outside, shown the coconut trees in the royal compound, and told, "There is plenty of trees here for you to climb," the book 'Social Mobility in Kerala Modernity and Identity in Conflict' by Filippo Osella and Caroline Osella explains.
A fighter for equity and victim of casteism, Palpu also campaigned for the upliftment of Ezhavas and other backward castes in Kerala. Palpu wrote about the iniquities of the caste system and submitted a petition addressed to the Travancore Maharaja that was signed by 13,176 Ezhavas. He also wrote to Mahatma Gandhi and to Lord Curzon about the plight of the backward classes.
Many believe that Kerala failed to do justice to Dr. Palpu while he was alive. They suggest RGCB to be named after him in recognition for his contributions.
In 1903, he founded the Sree Narayana Dharma Paripalana Yogam,(Society for the Propagation of the Religion of Sree Narayana, or SNDP) that had as its first president Narayana Guru, who sought an end to the caste system and preached his concept of "one caste, one religion, one god.