Bihar election signals rise of Muslim identity politics
Updated: Nov 13, 2020 - 15:28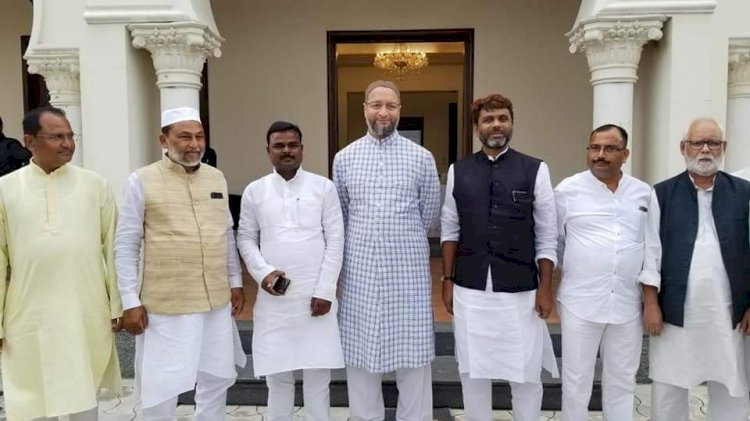 By Faisal Niyaz, The Site
The Bihar assembly election also failed to prevent the Modi-Shah duo led hardline rightwing Hindu politics from succeeding. And the mandate exposed a host of realities underscoring the very fact that INC is becoming more vulnerable politically and organisationally. It also highlighted the fact that regional political parties and leaders are more capable to stop the BJP from its race.
But, behind the veil of the post election discussions and blame games, a new political trend lied little exposed. If the Bihar mandate is taken as an indication, identity politics is making stride with a strong possibility of turning into a national phenomenon.
In Bihar, Assaduddin Owaisi's AIMIM won five seats marking the rise of Muslim identity politics. And this happened at a time when other minor parties failed to leave any commendable mark in the electoral fray. AIMIM performed remarkably well at Seemanchal area where five party representatives were elected.
Many, especially INC, accuse Owaisi as the BJP's B team while Congress went to such an extent of calling Owaisi a 'vote cutter'. But, figures reject the claim. The party only contested 20 seats winning five of them while Mhahagathbandhan and NDA won nine and six seats respectively. According to Owaisi, on seats where NDA won, the victory margin was higher than our votes. NDA would have won regardless of our candidate. In other words, Owaisi says, MGB failed to defeat NDA on these seats. In Sherghati, he wonders, RJD fielded a candidate from extremist Durga Vahini but still won. What does that say about radicalisation and 'vote cutters'?," he asks.
Owaisi's pleas and requests to form an alliance fell on the deaf ears of Congress and MGB leadership. So, INC has no right to complain against Owaisi after the election results are out.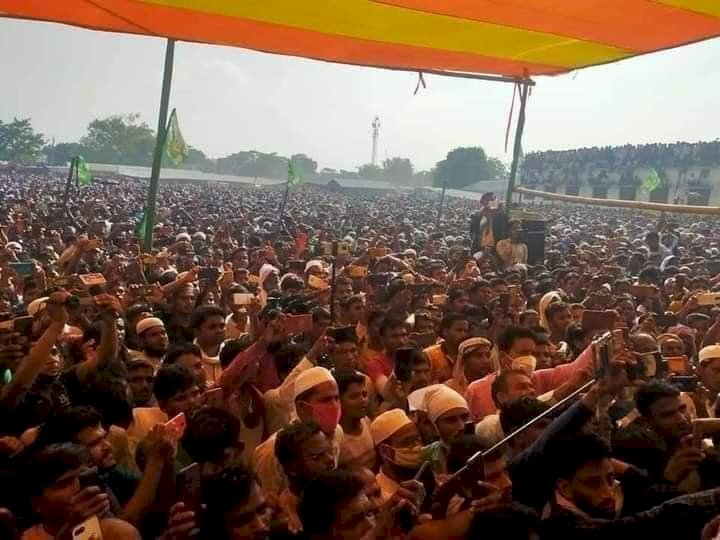 However, Seemanchal's transformation shows that Muslims in Bihar have started to see identity politics as an option. This may be due to a host of facts including growing unrest among the Muslims about their woes are being not addressed by secular parties that use them as a vote bank. The transformation that has come as a bad news for the secular parties may act as an eye opener compelling them to give attention to Muslims.
The post Bihar election scenario and AIMIM's emergence remind the plight of IUML which is termed as the successful manifestation of minority identity politics in independent India. IUML faced political untouchability in Kerala in the 50s and 60s and the party had to wait until 1967 to become part of the power politics. After once the party became an inevitable political entity, both INC and Left parties were compelled to ally with them. Such glad tidings may await Owaisi in Bihar along with West Bengal and Uttar Pradesh where he is set to field candidates in assembly polls.
Very often, political moves make their presence leaving the existing political giants to suffer. AIMIM's case in Bihar is not an exception. In the long run, the new moves will change the existing political narratives by gaining their own space, improving identity politics and increasing political representation of minorities. To support parties that uphold the essence of identity politics is the need of the hour especially when the Sangh Parivar is striving hard to keep Muslims away from the legislative houses and the political cauldron.
The Bihar election results underscore the fact that right-wing Hindu politics with its strong anti-minority and anti-Dalit sentiments is no longer a looming threat. It's something that has already happened. Instead of blindly extending fear driven support to any political party against Hindutva fold, there should be a more sensible approach while it comes to defending the right wing politics of BJP. It's high time the Muslims go for new political formulas and plug the loopholes in the anti BJP political landscape. A well formulated Dalit-minority political alliance, backed by strong ideological base, can defend ideological and political advancement of Hindutva.