Assam's Shaeema brings global glory home for research on Quantum Physics in Denmark
Updated: Jul 5, 2021 - 23:37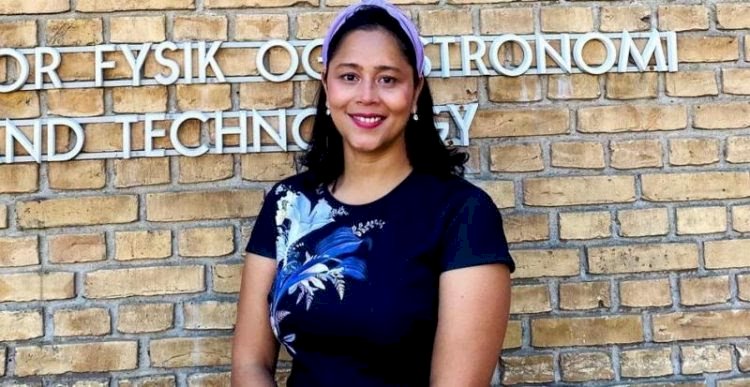 The Guwahati girl, Shaeema Zaman Ahmed brought laurels to home for her visionary work on quantum physics research, for which she was awarded the PhD from Aarhus University, in Denmark.
Shaeema completed her schooling at Maria's Public School, Guwahati, and post-graduated in Physics from Delhi University. Apart from studies, she was also at the forefront of science outreach and astronomy education with Zlife Education in New Delhi.
Thereafter, she went to Denmark with Marie Skłodowska-Curie PhD fellowship at Aarhus University and was part of the Quantum-enhanced Sensing via Quantum Control (QusCo) EU programme.
Her work focussed on investigating the use and impact of quantum games and simulation tools in improving student learning of quantum mechanics. Additionally, her work also addressed the potential of a citizen science game as a method to crowdsource solutions to solve quantum control problems, and looked into the impact of the use of simulations in quantum physics outreach training.
She was part of the design process in Quantum Moves 2 and Lab Manager and simulation tools like the Quantum Composer.
Her works were carried out under the supervision of Prof Jacob Friis Sherson, and the external examiners were Prof Sabrina Maniscalco from the University of Turku, Finland and Prof Stefan Heusler from the University of Münster, Germany.
Shaeema is the daughter of Guwahati-based paediatrician, Dr Shabina Ahmed and anesthesiologist, Dr Khafiluzzaman Ahmed.