Noted historian and archivist, Dr Syed Dawood Ashraf passes away at 85
Updated: Apr 19, 2021 - 18:47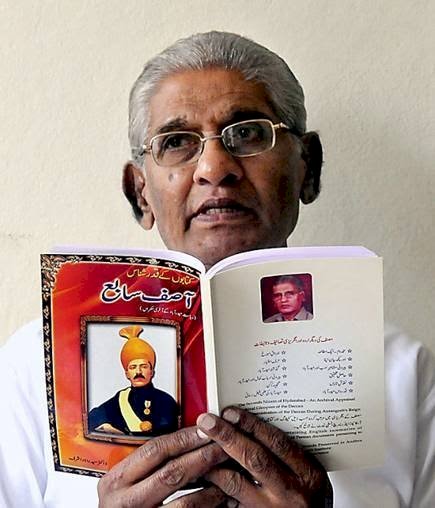 Noted historian and archivist, Dr Syed Dawood Ashraf passed away on Sunday aged 85. He wrote pioneering works on Mughal Records and was an authority on the archival history of the Deccan.
Dr Ashraf had been unwell for the last few days. However, for the last three years, his health was in decline.
Born to the well-known journalist, Syed Ali Ashraf, Dawood Ashraf was brought up and schooled in Hyderabad.
For nearly three decades, Dr Ashraf worked with the TS (earlier AP) Archives and Research Institute. And distinguishably while writing books, he corroborated his works with foolproof documentary evidence extracted from the TS State Archives and Research Institute.
He was also a regular contributor to Siasat Urdu Daily on subjects to Hyderabad's history, culture and administration. He carried out pioneering works on Mughal Records from the reigns of Aurangzeb and Shah Jahan and extensively worked on the Asaf Jahi period.
Dr Ashraf brought out the lesser-known secular aspect of the Seventh Nizam who proclaimed Hindus and Muslims to be his "two eyes" in his book Kitabaon Ke Qadr Shinas: Asaf-i-Sabi.
His PhD thesis from Pune University was on Mughal Administration of Deccan during the Aurangzeb's period and is considered a valuable addition to the literature on the Mughal period in India. He wrote extensively in Urdu and English on various dimensions of the Deccan.