Rashad Hussian, the first Muslim nominated by Biden as religious rights ambassador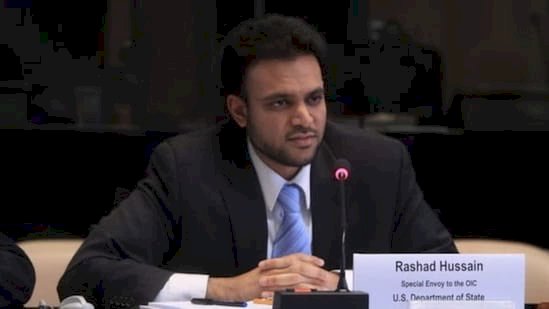 Rashad Hussain will be the first Muslim to head US diplomacy for advancing religious liberties. He is nominated by President Biden as the Ambassador-at-Large for International Religious Freedom.
The United States Commission International Religious Freedom (USCIRF) publishes the annual report of religious freedom around the world as it advocates for religious freedom globally and designates violators of religious liberties.
Presently, Hussain is the Director for Partnerships and Global Engagement at the National Security Council and has worked as a Senior Counsel in the Justice Department's National Security Division.
Like many Biden appointees, Hussain is an alumnus of President Barack Obama's administration in which he served as the US special envoy to the Organization of Islamic Cooperation (OIC) and the US special envoy for Strategic Counterterrorism Communications.
"Rashad also spearheaded efforts on countering antisemitism and protecting religious minorities in Muslim-majority countries," the White House said.
41-year-old Hussian is a law graduate from Yale University and has a master's in Arabic and Islamic Studies from Harvard University. He has also worked with the House of Representatives Judiciary Committee.
The position of Ambassador-at-Large for International Religious Freedom was set up by the Congress within the State Department with the mandate to "advance the right to freedom of religion abroad, to denounce the violation of that right, and to recommend appropriate responses by the US Government when this right is violated."