His business was torched in Delhi riots, but Faizan Ashrafi refused to lose hope. Here's why
Updated: Aug 24, 2020 - 03:13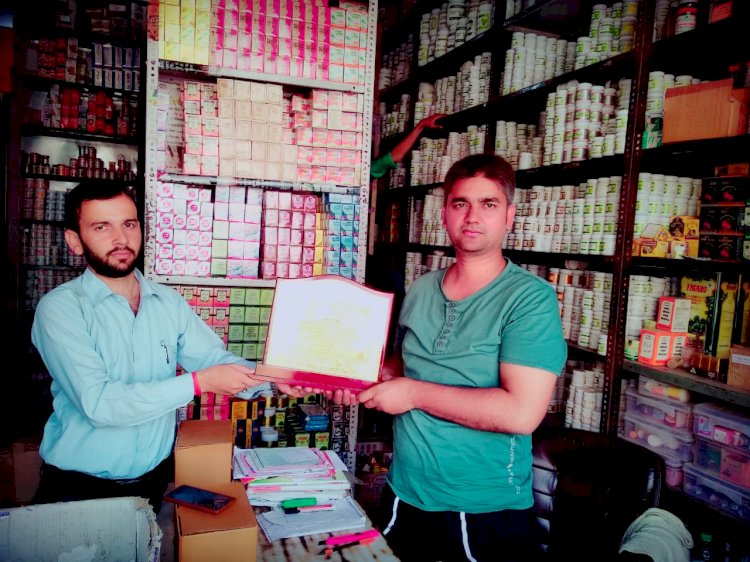 By Mohammed Anas, The Site
The Delhi riots may have lasted a few days, but it is becoming increasingly clear that the effects of the riots will last much longer. The riots have left people angry, dismayed, stressed, bitter and in severe trauma in some cases. To make matters worse, given how the Delhi Police is investigating the matter, it is becoming increasingly clear that justice may elude some citizens forever. But amidst all despair, some citizens have taken it upon themselves to start afresh, and Faizan Ashrafi is one of them.
Maybe it is because of his profession, which teaches him that there is a treatment for every problem.
Ashrafi is a leading Unani medicine supplier of Northeast Delhi who lost his wholesale unit to arson during the riots. But his spirit was not gutted and within four months of the tragedy, he is back in his shop named Ashrafi Dawakhana. It is located on the road linking Bhajanpura to Chand Bagh locality, both of which are in Northeast Delhi.
Ashrafi, like all others who suffered losses in February riots, was promised compensation by both the Delhi and Central government. "But despite all my documents submitted to the concerned authorities, not a single penny has been paid to me so far," he tells The Site. But he is not disheartened.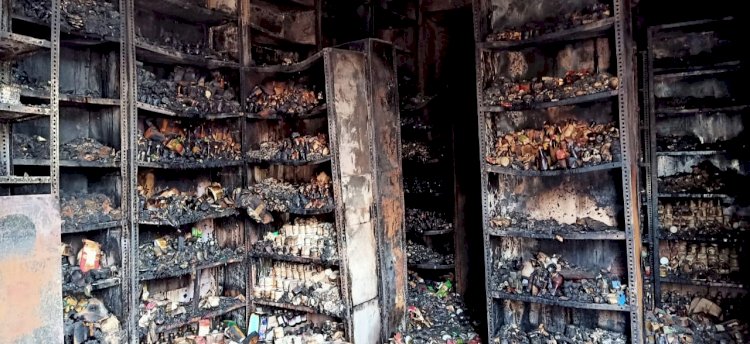 "I didn't even count on any support from the government. Yes, it is disappointing to see the poor functioning of the system. But, I am a man with a firm belief in Allah and that has been my support base all through my life. I knew He will keep me in good stead even after the loss of my business," he says.
Another reason why Ashrafi remains optimistic is that he has received unconditional support from members of other communities, including Hindus and Sikhs.
"As I built my business over the years in Delhi, I was able to construct a network of customers and suppliers. Their religion, as happens in business, never mattered. They included all Muslims, Hindus and Sikhs. It was because of these connections that my business flourished. As a small trader, I rose to become a leading dealer of Unani medicine not only in Delhi but also to states Like Gujarat, UP, Bihar, Kerala, Rajasthan and Karnataka," says Ashrafi.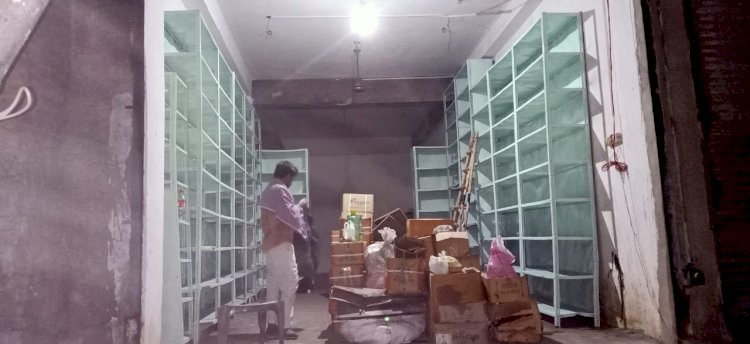 After his business unit was torched, says Ashrafi, many of his Hindu and Sikh friends offered to help him restart his business. "Some said that they would provide me with a free supply of stock of medicine. Some said loans on me would be written off. And so on. Some of them have kept their promises as I have restarted," says Ashrafi.
Reminiscing his journey in Delhi, Ashrafi says that he came to Delhi in 2000 and started his Unani medicine business with Rs 30,000. And by the time his business unit was burnt, his turnout was about Rs 1.5-2 crore per month. Given the scale of Unani medicine, it is a considerably large business output. Ashrafi is a stockist of all leading firms of Unani medicine like Hamdard, Rex, New Shama, Dehelvi, Moon Herbals, Dawakhana Indore, etc.
Ashrafi is also credited with starting some innovations in promotion of Unani medicine in India. "I cajoled companies to showcase their products at trade exhibitions like International Trade Fair. Besides, I convinced companies to invest in advertising. Earlier, advertising for Unani medicines was limited to Urdu platforms. Now, they are ubiquitous," says Ashrafi.
Ashrafi knew the arsonists who torched his business unit, but he hasn't named anyone in the FIR, as he doesn't wish to carry heartburn into future.
"I only wish that those who took part in Delhi riots must realise what mistake they have committed and should repent for their acts. For me, as I said earlier, I believe in Allah. He has redeemed my sense of loss and has given me the courage to stand on my feet again. I wish He would instil such courage in all those who have suffered in the riots. Riots were our past. We are moving ahead into the future," says Ashrafi.