Delhi's oldest orphanage is drying up of donations, needs urgent care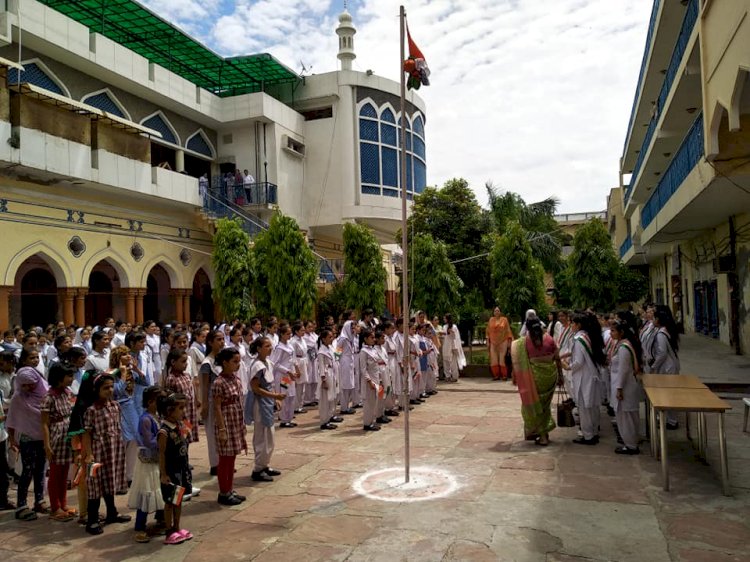 Mohammed Anas The Site New Delhi
Delhi's oldest orphanage, Bachon Ka Ghar in Daryaganj and its girl's wing Bachiyon Ka Ghar in Matia Mahal, is facing an acute crisis due to a lack of donors in the wake of Covid-19 pandemic. Constructed in 1891 by acclaimed Unani medicine practitioner and freedom fighter Hakim Ajmal Khan, the orphanage houses around 150 boys and 50 girls, aged between 7-18 years. Almost all of these kids are Muslims.
The orphanage depends on donations from private donors for its upkeep, food, shelter, clothing and education of children. People from across the country have been donating to keep the orphanage running all these years. But ever since the lockdown in February, funding for the orphanage has dried up.
"The funds have gone down drastically. People don't visit as often as they used to. So, naturally, we have to think and see how long these things will continue," said Faiz Ahmed, a staff member of the orphanage. He added that the orphanage could manage to feed and shelter kids for about only one month with the current stock of essentials and money. "If the money doesn't start to pour in after that, we will have to go door-to-door to collect money to feed these kids," he added.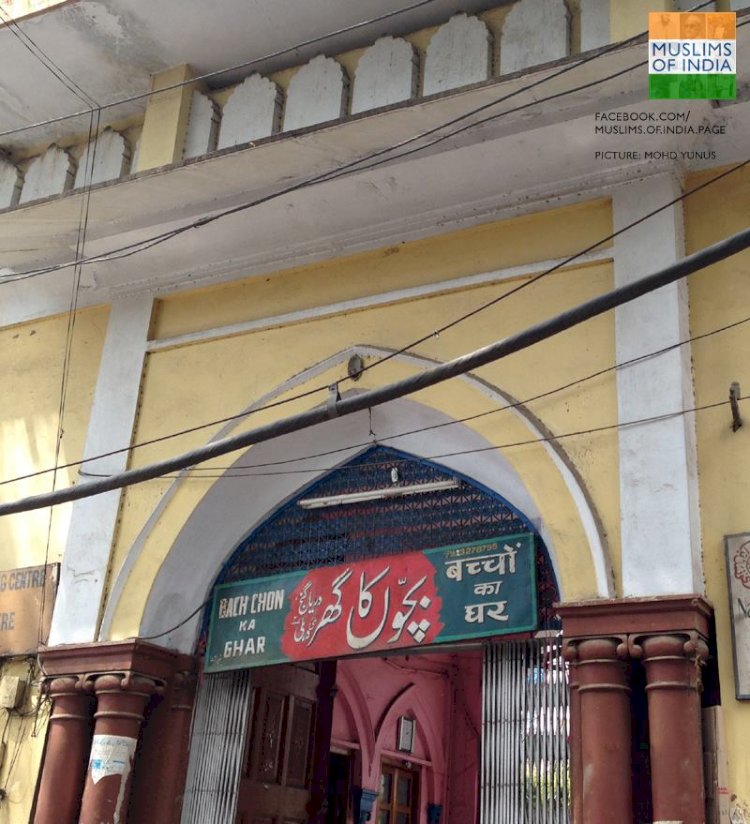 He also said that since city orphanages started restricting the entry of visitors from February as news of the spread of the novel coronavirus emerged, it also led to a stoppage of donations.
The Delhi government, through the North Delhi Municipal Corporation, gives the orphanage a princely sum of Rs 250 per child per month, which amounts to Rs 50,000 or so. This sum, according to Mian Faiyazuddin, chief caretaker of the orphanage, is too little to manage the expenses of the children and staff.
Bachchon Ka Ghar is housed in a sprawling, old-world style haveli. It also has two computer centres by the National Council for Promotion of Urdu (NCPUL), a dispensary, two parks, a library and a mosque.
As this correspondent visited the boy's wing of the orphanage, the signs were all too obvious about its dilapidated condition. The boys' section had filthy, tattered bedsheets scattered around with unclean washrooms. Most of the kids complained about "non-tasty" food being served. They also said that online classes were not being organised for them.
"When online classes are not being organised for us, how can we prepare for the board exams that may commence in coming February and March?" asked Rahim, a Class X inmate of the orphanage.
The orphanage teaches all boys and girls in various government schools in the adjacent localities. They are also taught additional skills like computer literacy, sewing, music, etc.
The girl inmates of the orphanage said that they were happy to live with their bajis (wardens) who took care of them, taught them the Quran, English and allowed them to watch TV at night.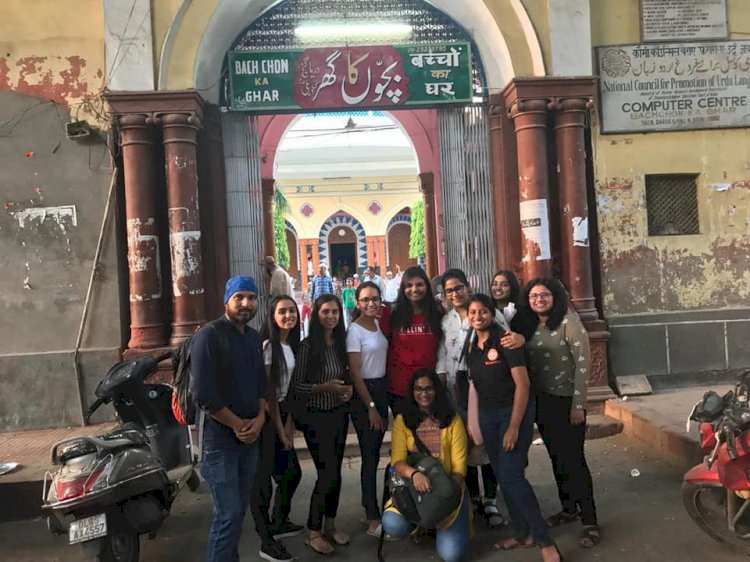 "These girls are as good as any other children in our society. They are passionate about life and education. Although we are providing them with a decent education in the nearby MCD schools, they are being forced to live in a very congested and small house. 50 girls live in six rooms. The lane to this house is so narrow that only one person can walk there at a time. Then there is the problem of water and electricity. Even sanitation is very poor. Except for going to their schools, the girls cannot step outside because this is not a good area. I hope if not the government, the people from the community will contribute money and build a proper house for these girls, who are a part of the same community," said the warden Ayesha Khan.
The orphanage provides shelter to children from Delhi and the nearby towns of West Uttar Pradesh.
Akhtarul Iman, the late Hindi film screenwriter and noted Urdu poet was also raised at Bachon Ka Ghar for some time. Iman won two Filmfare awards for his film scripts and dialogues and a Sahitya Akademi award for his poetic contributions. Many teachers in various Delhi schools have been raised in this orphanage.
Talking about the management committee of the orphanage and how it functions, Faiyazuddin said that theirs is a 13-member body of Delhi social workers and manages funding and facilities for children whose fathers or both parents are dead. "A child whose father is dead is considered an orphan (yateem) by Muslims. Mostly their mothers, who cannot bear the expenses needed for their upbringing, bring these children here. In cases where both parents are dead, the children's relatives leave them here. We collect money from across the city and manage to provide a decent upbringing and education to these children until they turn 18. Then we either hand them to over to their guardians or help them settle in their lives through employment or marriage," said Faiyazuddin.
He said that his trust does not approach the government for funds, as they do not want their charity work to get a political hue. "But the government too has never approached us. The current government (of CM Kejriwal) is promising to work for the common man, but has not given us any relief so far. The North Delhi Municipal Corporation donates some amount for the children but that is not sufficient to raise a child," he said.
When this correspondent contacted the office of the Delhi's Women and Child Development Minister Rajendra Pal Gautam, he said that his government is providing all possible support to orphanages in the city, including Bachon Ka Ghar in Daryaganj.
"We are providing them financial help as well as supplying food twice a day. Hum bachon ke liye koi kaami mehsoos nahi hone denge (We won't allow them to feel any shortage)," he said.
Gautam said the Delhi government is closely monitoring the situation in these orphanages with regards to the supply of food and social distancing norms instead of the third wave of corona pandemic in the national capital.
"We assure you that no child in city orphanages will go hungry or without education," he told The Site.
When this correspondent contacted the office of Chief Minister Arvind Kejriwal with questions on the orphanage, his office promised to get back on the matter but did not until the writing of this report.