Breaking bones didn't break her - Fathima Asla becomes doctor 
Updated: May 11, 2021 - 17:40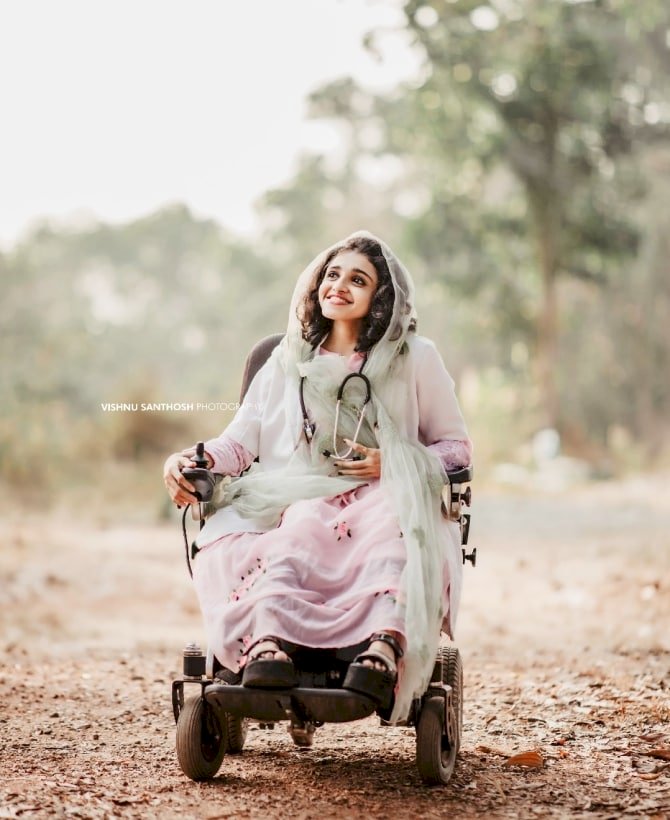 Despite having brittle bones, Fathima Asla dreamt big and grew to see them turn true. Fathima Asla, against all odds has become a doctor.
On the third day after her birth, Fathima had her first fracture. She was soon diagnosed with Osteogenesis Imperfecta, commonly called the Brittle Bone Disease, which her father too had from a young age.
Growing up, though she had difficulty going to school, she studied well and decided to study medicine. Initially, she was received with doubt at the interview board, but when she came the next time on her crutches, she was cheered and welcomed to N.S.S Homeo Medical College, Kottayam. Though Fathima is largely wheelchair-bound, after three surgeries and great efforts she can walk short distances.
Despite financial challenges, her family moved out with her to Kottayam and supported her education.
On Friday, Fathima shared her happiness in completing her medical studies and earning her all-time dream to be a doctor.
Fathima is active in social media and runs a youtube channel, Dream Beyond Infinity. She has also penned a book, "Nilavupole Chirikkunna Penkutty". Daughter of Amina and Vattikkunnummal Abdul Nasar, the family hails from Kozhikode.