Al-Ameen: What started as a Madrasa with seven students now helps hundreds clear the competitive exams
Updated: Oct 25, 2020 - 11:43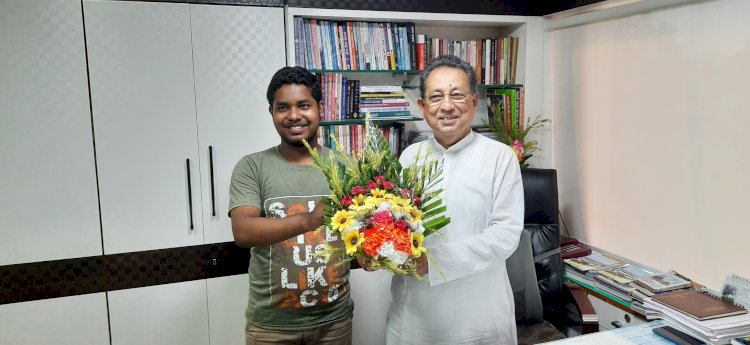 Jisan Hossain is felicitated after the NEET results are announced
By Mirza Mosaraf Hossain, The Site
Editor's note: Muslims in India are often blamed for their plight in the country, and one of the favourite points of the detractors is the lack of education among the community. However, this is nothing more than a lazy narrative set by those in power and a blatant attempt to excuse the governments (both state and central) of their lack of effort in addressing this issue. The truth is, we now have several organisations promoted by Muslims to improve education among the community. This has not only paved the way for a brighter future for the community's youth, but also a wonderful present. Take the UPSC results. According to a News18 report, "Muslim candidates have been doing well in the prestigious exams since 2016. Prior to that, they constituted only 2.5% of the total successful candidates. However, Muslim candidates broke all previous records in 2016 when 50 of them qualified for the UPSC, with 10 making it to the top 100. In the 2017 batch, too, 50 Muslims were selected through the exam."
The credit for this, no doubt, also goes to organisations like the Zakat Foundation of India, along with minority institutes like the Maulana Azad National Urdu University (MANUU) and the Aligarh Muslim University (AMU) have played a starring role in increasing the numbers of Muslims qualifying in top-level competitive exams. Never mind the detractors who are now inventing a new "UPSC Jihad" narrative, we are now witnessing something special here. The good news that originated from UPSC has continued with the NEET too, with hundreds of students from Muslim community qualifying for the exams. In this special series, we look at shining examples from Assam, West Bengal and Karnataka, where philanthropic organisations have helped nurture a new, bright dream for Muslim students. In part thres, the heart-warming story of Al-Ameen Mission that started as a Madrasa with seven students. It helps hundreds clear the competitive exams.
Al-Ameen Mission, a Muslim community-run educational institution of West Bengal, has once again helped more than 500 Muslim students crack the National Eligibility cum Entrance Test (NEET) exams 2020.
A total of 514 Muslim students of Al-Ameen Mission have secured their place in the exams. Among the total 514 students, 100 of them are females. Jisan Hossain has ranked 916, the highest rank holder among the boys, and Ayesha Khatun, whose rank is 1982, is the first rank holder among the girl students.
Last year, a total of 422 Muslim students from the Mission qualified for the same exams, including 62 girls. In 2018, more than 400 students of Al-Ameen Mission had secured their positions in the said exams.
Shoyeb Aftab, who hails from Bengal's Howrah district, topped the exams. This year, over 13 lakh students appeared for the said exams against the total 65,000 seats allocated for admission in the undergraduate medical courses.
The majority of the qualified students are from poor Muslim-populated districts. About 147 students are from Murshidabad, 68 from Malda district, 53 from South 24 Parganas district and the lowest participation of the students are, only 4 in numbers, from Kolkata and Cooch Behar districts respectively.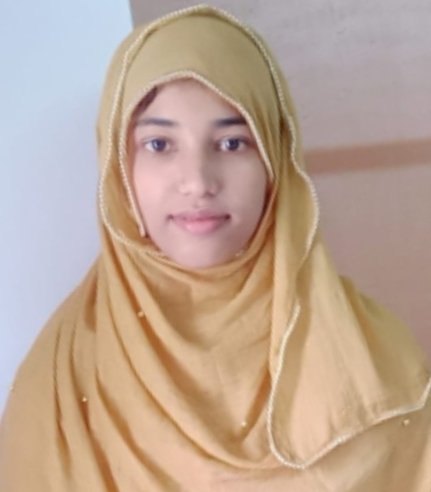 Ayesha Khatun
The journey of Al-Ameen Mission started with the establishment of a Madrasa, the Khalatpur Junior High Madrasa, in 1976. Eight years later, he set up the Institute of Islamic Culture followed by a hostel for the institute in 1986. The Madrasa was refigured and renamed as Al-Ameen Mission. The Mission follows the curriculum of WBBSE, WBCHSE, and CBSE Board.
Initially, Al-Ameen Mission started with only seven students. But now, more than than 17,000 students study in this residential institute.
M. Nurul Islam, of Al-Ameen Mission, told The Site, "We select poor but meritorious students from the rural areas. They are students who do not have access to the requirements for pursuing their studies and utilize their human resource to take them to their destinies."
Talking about the success of the students of Al-Ameen Mission, he said, "About 70% of the qualified students are from underprivileged societies who pay either pay one-third or half of the total fees. This inspires thousands of poor minority students, guardians and they would come under the shed of education, thus improving their state of livelihood."