AMU Women's Club Organises Covid-19 awareness programme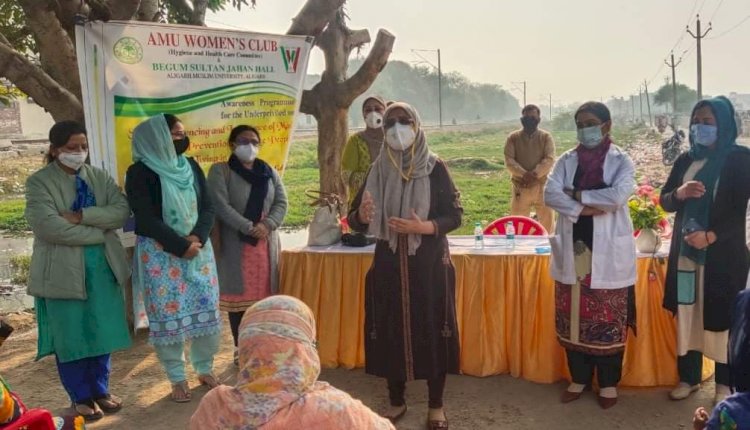 Health workers attending the programme
The Begum Sultan Jahan Hall in collaboration with Aligarh Muslim University Women's Club organised an awareness programme on Covid-19 pandemic protocol for the underprivileged for "Social Distancing and Importance of Masks for Covid-19 Prevention among the people living in Slums" in the Shahahenshabad area of Aligarh.
Renowned paediatrician Dr Hamida Tariq
spoke about the necessity of maintaining hygiene and encouraged the young girls and women to undertake education as it is the ultimate tool for their empowerment. She also appreciated the r awareness campaign on wearing masks, maintaining safe distance and hand and face hygiene to combat pandemic.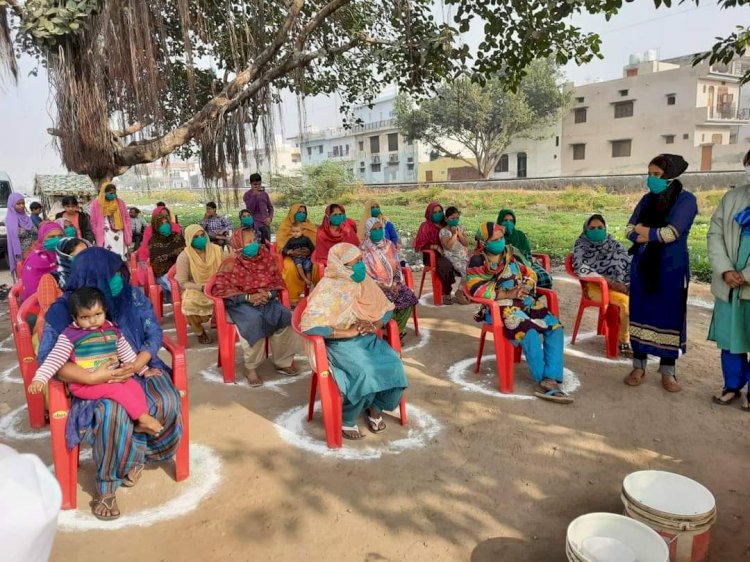 Dr Tamkin Rabbani (Obstetrics and Gynaecology Dept JNMCH) delivered the welcome address while Ms Huda, hand hygiene champion and local resident demonstrated the correct mechanism of hand-washing the Covid-19 for prevention.
Dr Shivangi, PG candidate at JNMCH dwelled on the basic details of the COVID-19 infection, its causes, effect and the preventive mechanism.
Dr Faiza and Mrs Nahid Faisal provided clothes and masks for the local residents.
Prof Saira Mehnaz conceptualised the program and extended the Vote of thanks and Dr Ali Jafar Abedi , University Health Officer, extended his helping hand to conduct the program.