AMU student from Kashmir bags Rashtra Prerna award.
Updated: Jan 9, 2021 - 22:11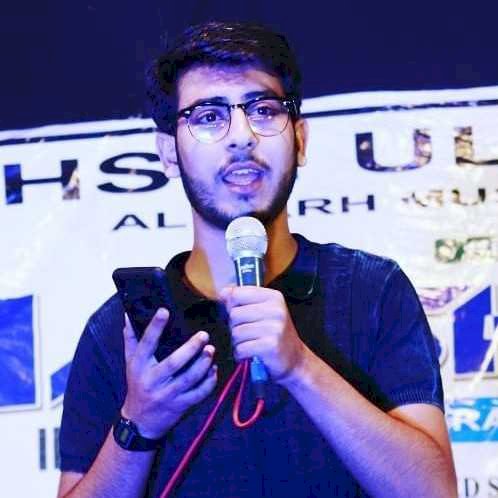 Faheem Ul Islam, a 19-year-old student from Pulwama, Kashmir has been selected for "Rashtra Prerna Award" 2020, for his maiden book "The Midnight Silence".
A Political Science student of Aligarh Muslim University, Faheem is also the youngest RJ at Kashmir Online Radio. For his writing skills and social activism, he was featured in Indian Book of Records 2020. Besides these, he has been writing for national and international newspapers and journals.
"Whenever I get time, I sit with local youth and discuss the problems and solutions of our society", he said adding that there is a need to work jointly for the eradication of the social evils.
"Kashmir indeed lacks proper infrastructure and platform in every subject but if we have will power, consistency and work hard, we can achieve any goal", he said.
While talking to a news agency, Faheem said that he is very happy that he has been selected for this prestigious award which has given him more confidence to write on different social issues.